The Waltons was a beloved television program, created by Earl Hamner, Jr. in 1971. It was based off of Hamner's book Spencer's Mountain, as well as a 1963 movie also titled The Waltons. The show followed the trials and travails of a family living in rural Virginia around the time of the Great Depression and second World War.
The Waltons first debuted as a TV movie, titled The Homecoming: A Christmas Story. It was such a hit that CBS ordered a full season of episodes, to feature the same characters. The Waltons was the result. It ran for a full nine seasons, becoming a staple of American TV. So, whatever happened to the Waltons?
Michael Learned – Then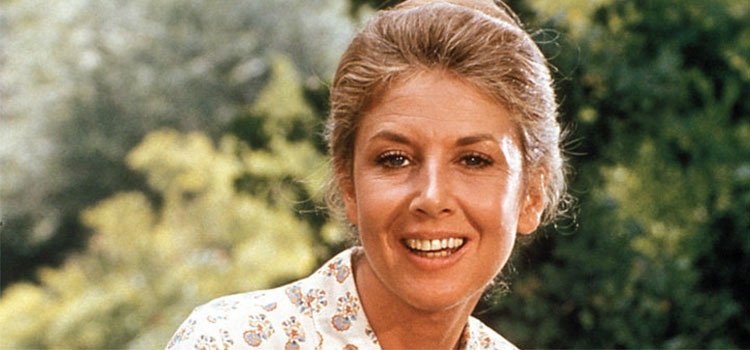 The role of Olivia Walton was played by the actress Michael Learned. Olivia was the demure wife of John Walton, with seven Walton children. The character was an opinionated Southern Baptist who disapproved of liquor and initially disapproved of war, though changed her opinion when her own children enlisted after Pearl Harbor.
Michael Learned – Now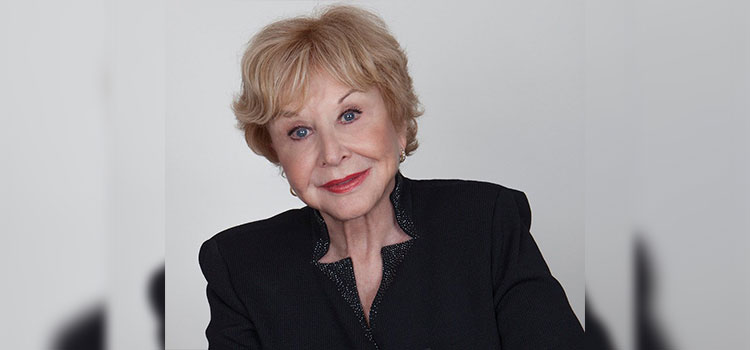 Michael Learned now lives in California with John Doherty, her fourth husband. In a 2002 article, she revealed that during her time on The Waltons, she "hit rock bottom," later realizing that she was an alcoholic. She has been sober since 1977, after a sabbatical at a coastal cabin owned by former husband Peter Donat. Her last acting engagement was in 2014, with the film After Life. Her performance on The Waltons, the role that made her famous, earned her three Primetime Emmy Awards for Outstanding Lead Actress in a Drama Series. She won an additional Emmy for her role in Nurse in 1982.
Ralph Waite – Then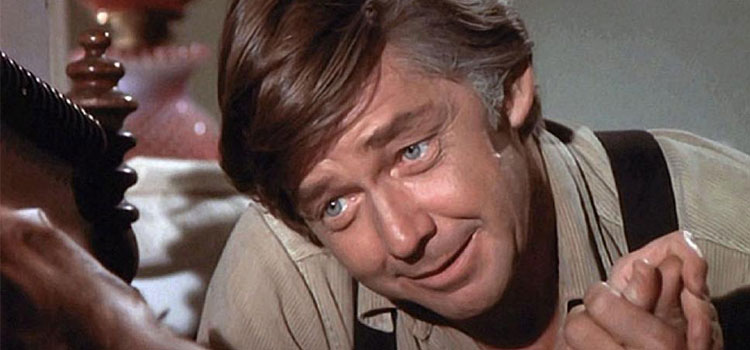 Ralph Waite was an actor best known for playing John Walton, Sr. on The Waltons. He also sat in the director's chair for a few episodes of the show. John Walton, Sr. was the patriarch of the Walton family, referred to as "Daddy" by the children. He runs a small sawmill on Walton's Mountain, typically a stalwart icon of manly virtue. Daddy Walton was very committed to his children and worked hard to save enough money for them to attend college.
Ralph Waite – Now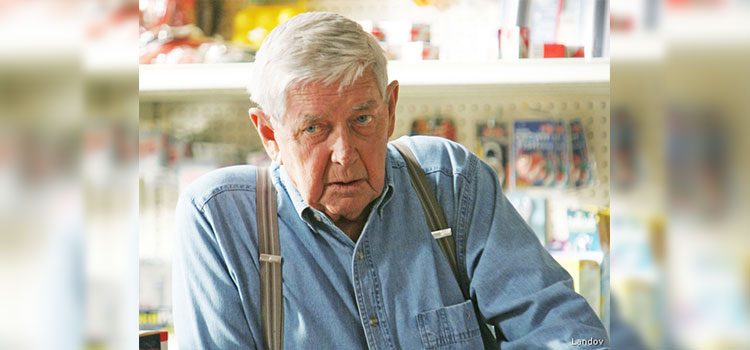 Ralph Waite passed away in 2014 at the age of 85. After spending most of his life not a member of any religious group, he joined the Spirit of the Desert Presbyterian Fellowship in Palm Desert, California in 2010. Waite was a political activist, and campaigned for California Congress three times, unsuccessfully, as a Democrat.
Richard Thomas – Thomas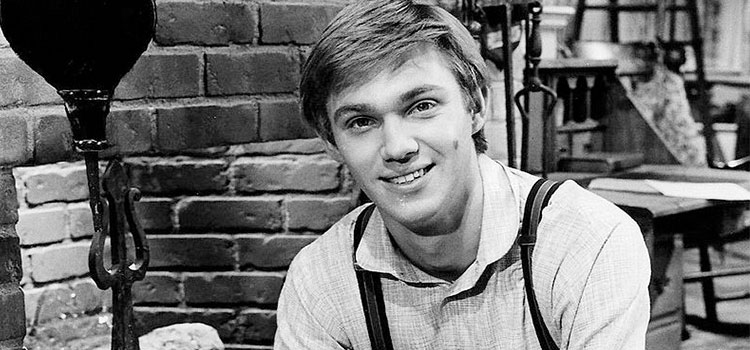 Richard Thomas played John-Boy on The Waltons. John-Boy was the oldest Walton child. A grown John-Boy is also the show's narrator, as voiced by Earl Hamner Jr. John-Boy is a serious-minded young man with an appetite for reading and an aspiration to become an writer. He enlists in the military after Pearl Harbor.
Richard Thomas – Now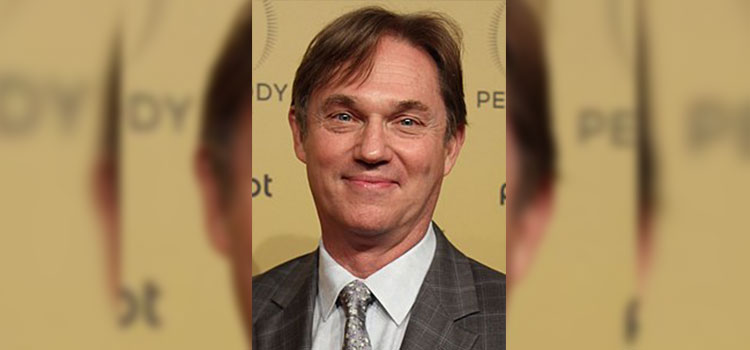 Richard Thomas one an Emmy Award for his portrayal of John-Boy and was nominated for another. He was also nominated for two Golden Globes. Most recently, he played Special Agent Frank Gaad on The Americans. He also published a book of poetry, Glass, in 1981.
John Walmsley – Then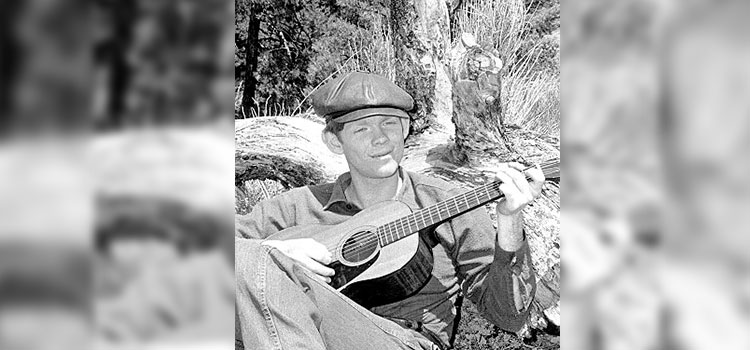 John Walmsley played Jason Walton, who has an especially strong bond with his brother John-Boy. He is fifteen when the show begins. Much like the actor who played him, Jason Walton loves music. He plays harmonica, guitar and piano.
John Walmsley – Now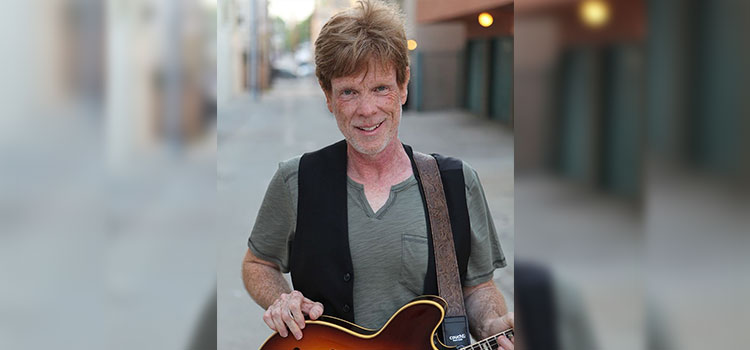 John Walmsley is a real-life musician, in addition to his acting work. He plays guitar for the band The Ravers. He is a gifted musician, as well, and has played with names as big as Brian Setzer and David Koz.
Judy Norton – Then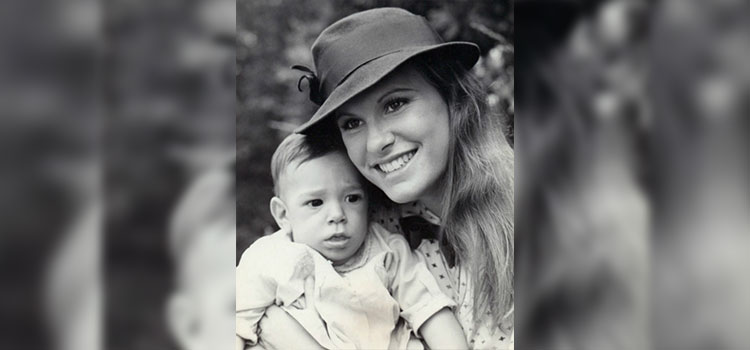 Judy Norton played Mary Ellen, the oldest Walton child. Mary Ellen was a rough-and-tumble girl who had a love for baseball. Her character arced from complainy teenager to professional woman. She wound up as a doctor in her adulthood.
Judy Norton – Now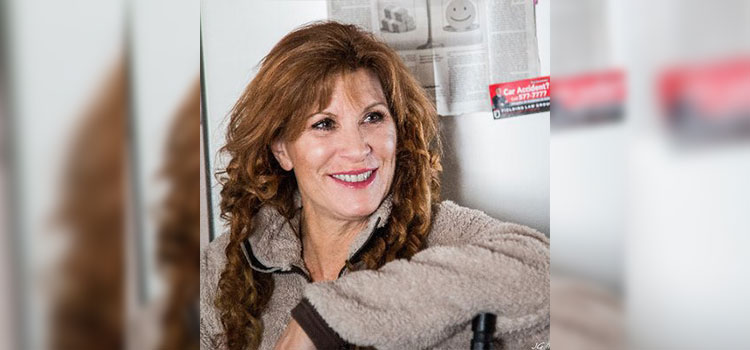 Judy Norton was involved in many stage plays after her time on The Waltons. She directed over forty plays for two different Canadian theater companies. She also dabbled in music, releasing a demo.
Eric Scott – Then
Eric Scott played Ben, an ambitious kid who was susceptible to get rich quick schemes. He would always be bailed out by his brother or father. In the eighth season of The Waltons, Ben gets kidnapped by the Japanese after joining the Seabees.
Eric Scott – Now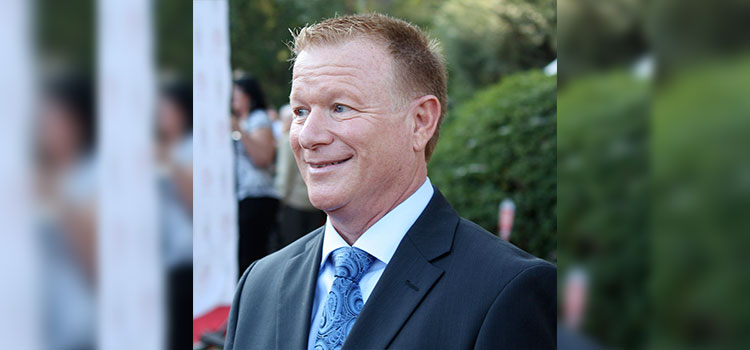 These days, Eric Scott owns a parcel delivery service in Encino, California called Chase Messengers. His acting career hewed quite closely to The Waltons, only occasionally deviating to act in other projects. He is now retired from acting.
Mary Beth McDonough – Then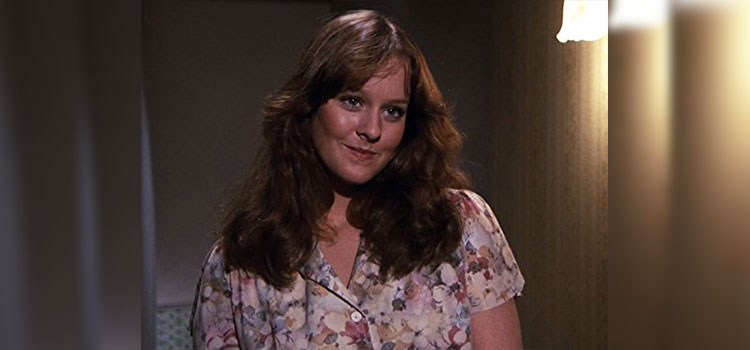 Mary Beth McDonough played Erin Walton, the second daughter. She both admired and fought with her older sister Mary Walton. She gets a job as a switchboard operator and then goes to work for Pickett Metal Products during WWII. She also eventually marries Paul Northbridge.
Mary Beth McDonough – Now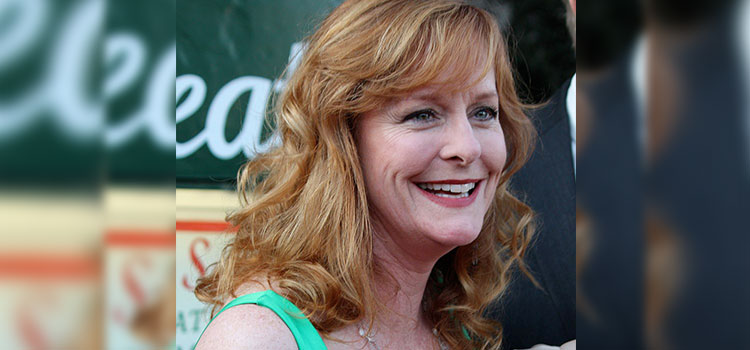 After The Waltons finished, McDonough continued with her acting career. She had roles on many television shows, including Boston Legal, ER and Will and Grace. She is also a correspondent for Entertainment Tonight.
Kami Cotler – Then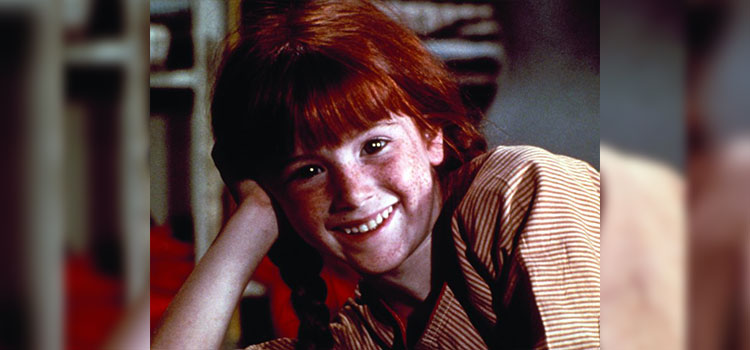 Kami Cotler played Elizabeth Walton, the youngest Walton child. She was only six when the show began. Elizabeth is highly sensitive and loves animals. When she grows up, she becomes a restless soul, always traveling the world in pursuit of adventure.
Kami Cotler – Now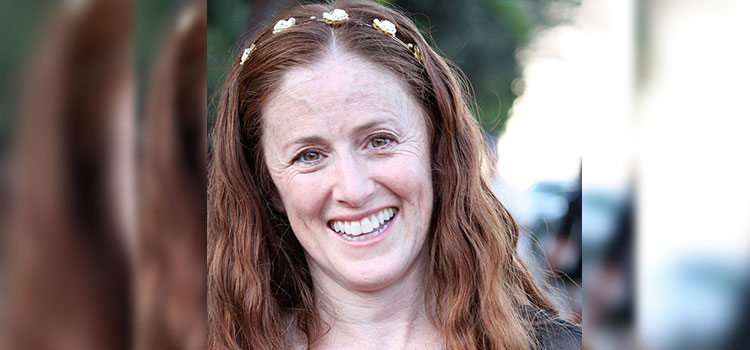 Kami Cotler did not stick with acting for the long run. After the show ended, she became a school teacher. In the same part of the country that The Waltons was originally based on. She currently runs an elementary charter school in LA, where she lives with her two children.
David W. Harper – Then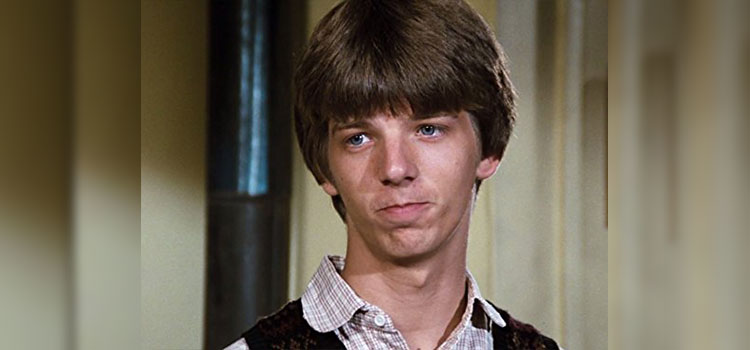 David W. Harper played Jim-Bob Walton, the youngest Walton son. His twin, Joseph Zebulon, died during his birth. Jim-Bob dreams of someday flying planes, though he's denied entrance into the Air Force due to poor eyesight. He is very mechanically gifted and builds a car for himself out of disused car parts.
David W. Harper – Now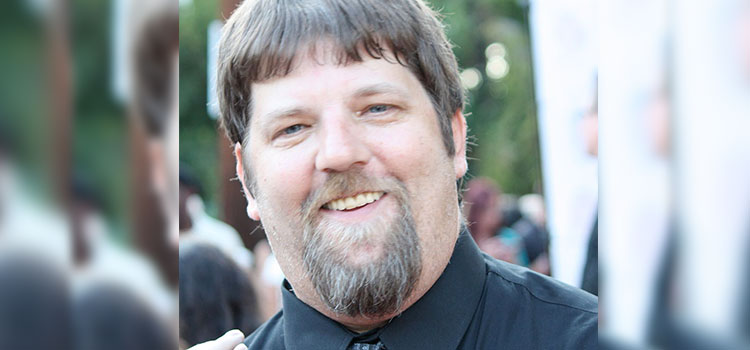 David Harper moved from The Waltons to a TV miniseries called The Blue and the Gray, as well as the movie Fletch. He is currently retired from show business, though he does regularly appear at Waltons-related events. He also went back to school to study business.
Joe Conley – Then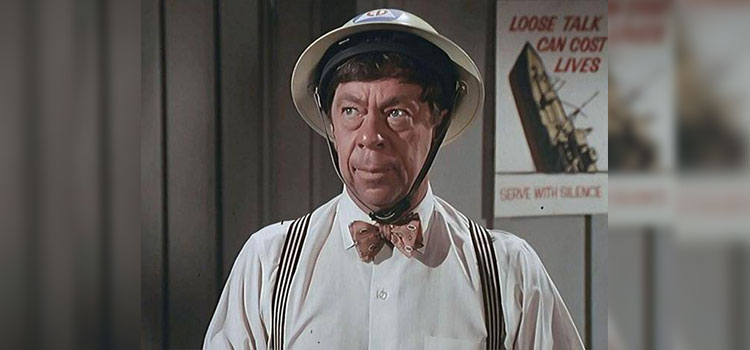 Joe Conley played Ike Godswey, the storekeeper on Walton's Mountain. In addition to providing general goods, he also runs a pool hall, a barber shop and a post office out of the store. A heart attack saw the store pass into the management of the Walton kids.
Joe Conley – Now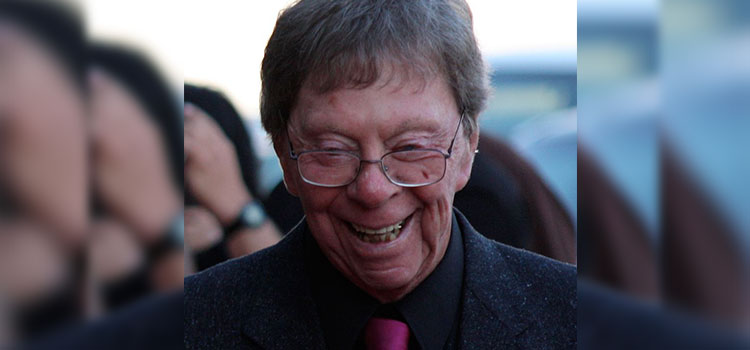 Joe Conley passed away in 2013. He was a Korean War veteran and, at the time of his death, was running three different real estate agencies in Los Angeles. He was in the real estate before and after his acting career. He published a memoir, Ike Godsey of Walton's Mountain in 2009.
Will Geer – Then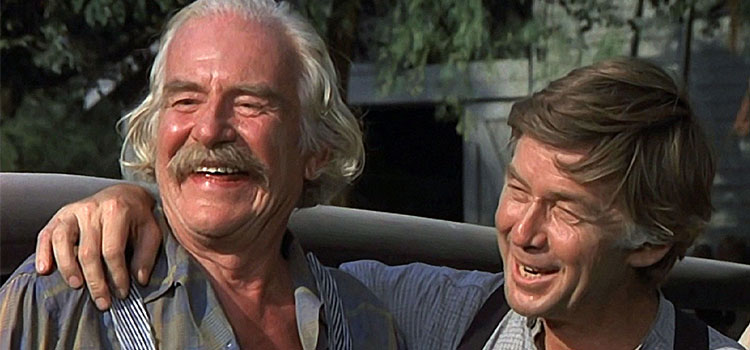 Will Geer played Zebulon Tyler Walton, or "Grandpa." Grandpa is industrious but also liable to abscond for a nap or fishing trip. He is also fond of spinning yarns and family histories. He loves nature and is hostile towards anyone who abuses the land or wildlife.
Will Geer – Now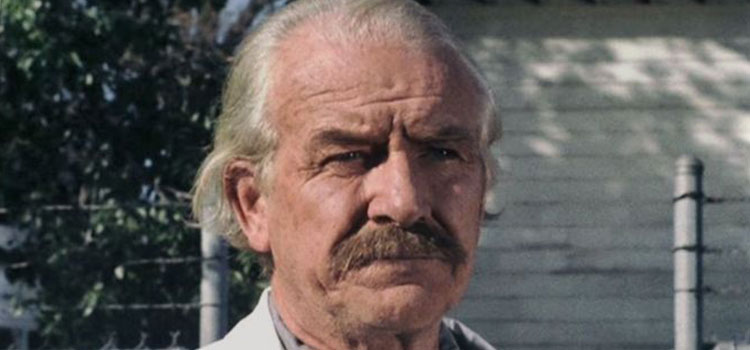 Will Geer passed away in 1978, soon after wrapping on season six of The Waltons. Grandpa's death was mourned heavily during the first episode of season seven. Geer was an avid gardener and always wore a signature pair of overalls with one strap unhooked.
Ellen Corby – Then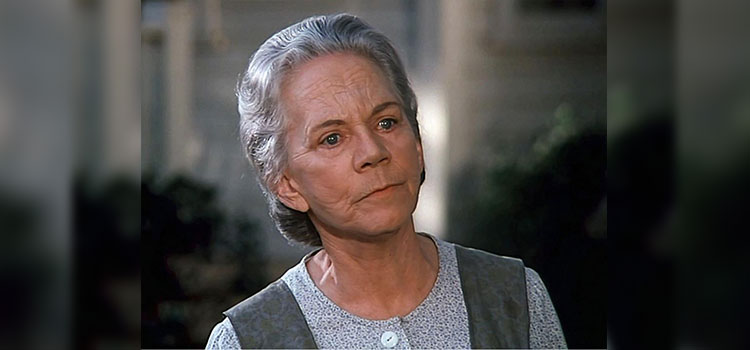 Ellen Corby played Esther Walton, or "Grandma." She played the organ at church and is a generally tough-nosed character. She is prone to jealousy and pride. She had a stroke which kept her in a hospital for a year and a half before returning home.
Ellen Corby – Now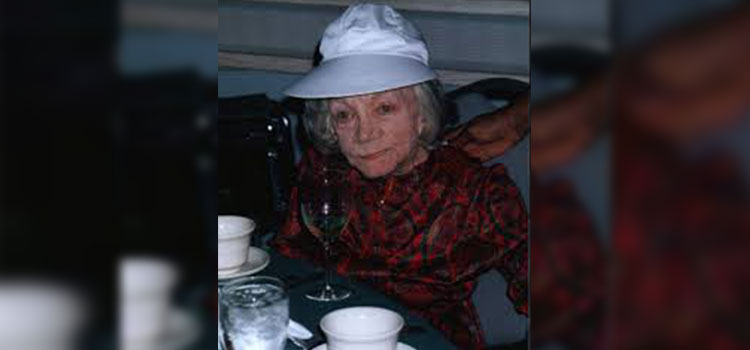 Ellen Corby passed away in 1999. She won three Emmy Awards for her portrayal of Grandma Walton, as well as a Golden Globe Award for playing Aunt Trina in I Remember Mama. She was also a trained teacher of transcendental meditation.
Ronnie Claire Edwards – Then
Ronnie Claire Edwards played Corabeth Walton, John Walton's cousin. She visits from Doe Hill and becomes romantically entwined with Ike Godsey. The two are married and adopt a daughter named Aimee, whom Corabeth over-mothers.
Ronnie Claire Edwards – Now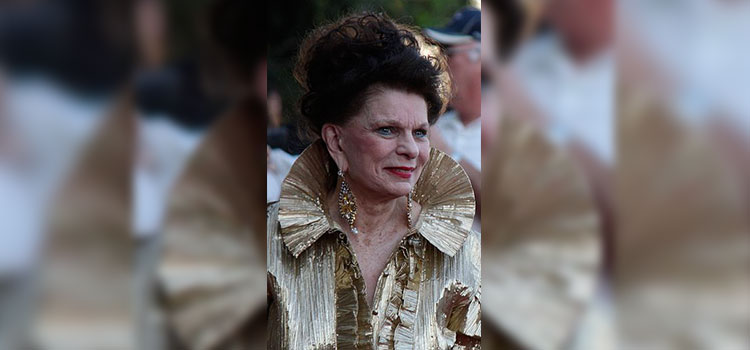 Ronnie Claire Edwards passed away in 2016. In addition to The Waltons, she also appeared on Designing Women, Boone, Sara, Star Trek: The Next Generation and Inherit the Wind. She retired in 2008, when HBO declined to air the show 12 Miles of Bad Road, in which she had a role.
Leslie Winston – Then
Cindy Brunson Walton, Ben Walton's wife, was played by Leslie Winston. She is a bit of a hot shot, coming from a wealthy family and driving a red sports car, which ruffles some Walton feathers. The two elope after a brief flirtation.
Leslie Winston – Now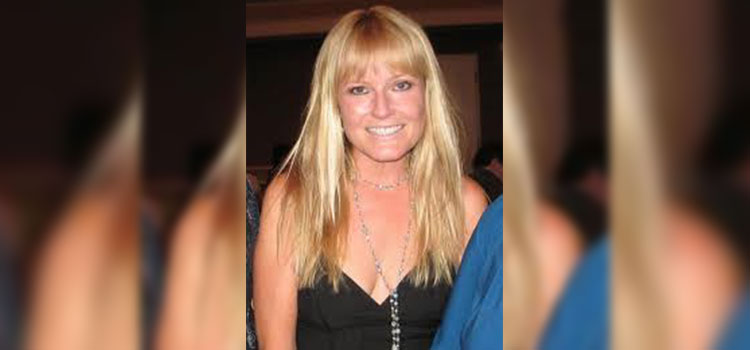 Winston formed extremely strong bonds with Judy Norton and Mary McDonough, who played her sisters-in-law on the show. They earned the on-set nickname "The Three Musketeers." Winston said of the show's cast that they "really are a family." Winston retired from acting partially due to a broken elbow and partially because she wanted to spend time with her two daughters.
John Crawford – Then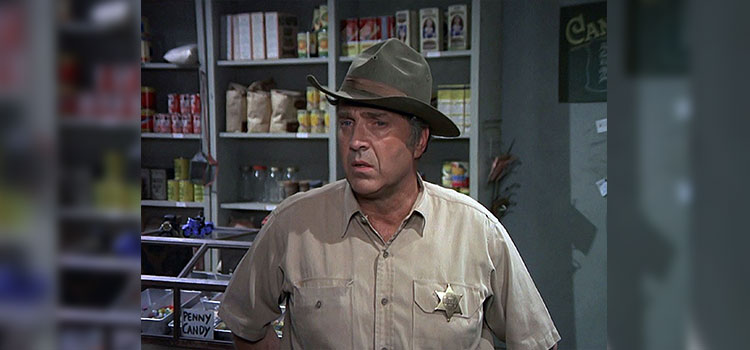 Sheriff Ep Bridges was a mainstay on The Waltons, appearing in over forty episodes and all nine seasons of the show. He regularly intervenes in the other character's lives when trouble arises. The Sheriff was played by John Crawford.
John Crawford – Now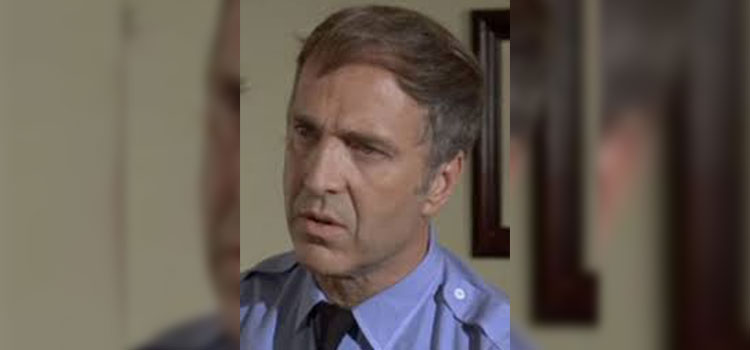 John Crawford passed away in 2010. In addition to his work on The Waltons, Crawford also appeared on many other shows, including The Twilight Zone and Gunsmoke. He also appeared in the films The Enforcer and Night Moves.
Nora Marlowe – Then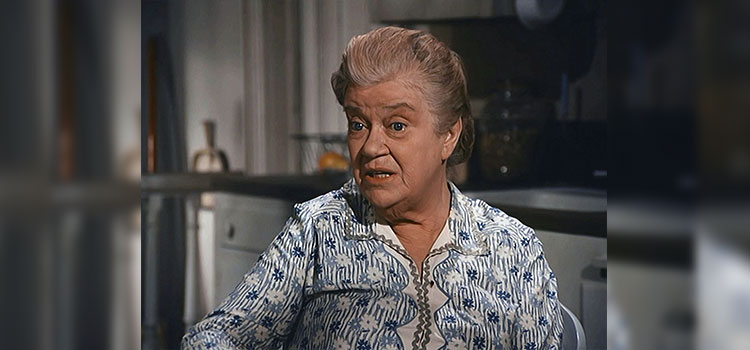 Nora Marlowe played Flossie Brimmer, who appeared in 27 episodes of The Waltons. Brimmer was the superstitious proprietor of a boarding house, who read people's fortunes in tea leaves. Her command of German stops a town burning of German books when she recognizes a Bible in the pile.
Nora Marlowe – Now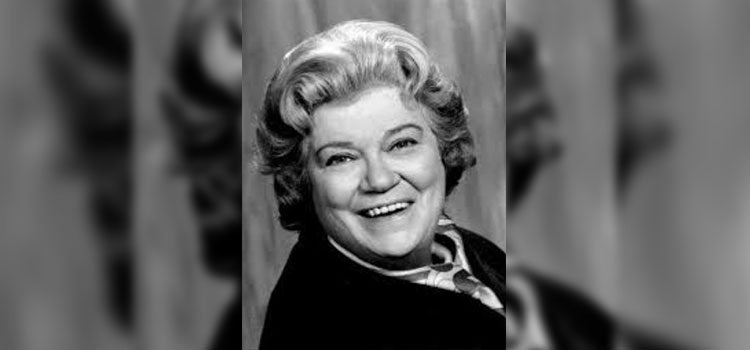 Marlowe passed in 1977. She was a talented character actress who found work in many shows and films. She played a recurring role on Law of the Plainsman and made appearances in many other properties.