Kevin Durant's mom recalls 'anguish' in his eyes, says the decision to return still needs to be analyzed.
It's been an emotional 36 hours since Golden State Warriors Superstar Kevin Durant left with an injury in the NBA Finals on Monday night in the second quarter of a Game 5 win over the Toronto Raptors.
While the magnitude of his Achilles injury is still unknown as of Wednesday morning, during an appearance on "Good Morning America," his mom, Wanda Durant, talked about her son.
Wanda Durant: 'He worked so hard'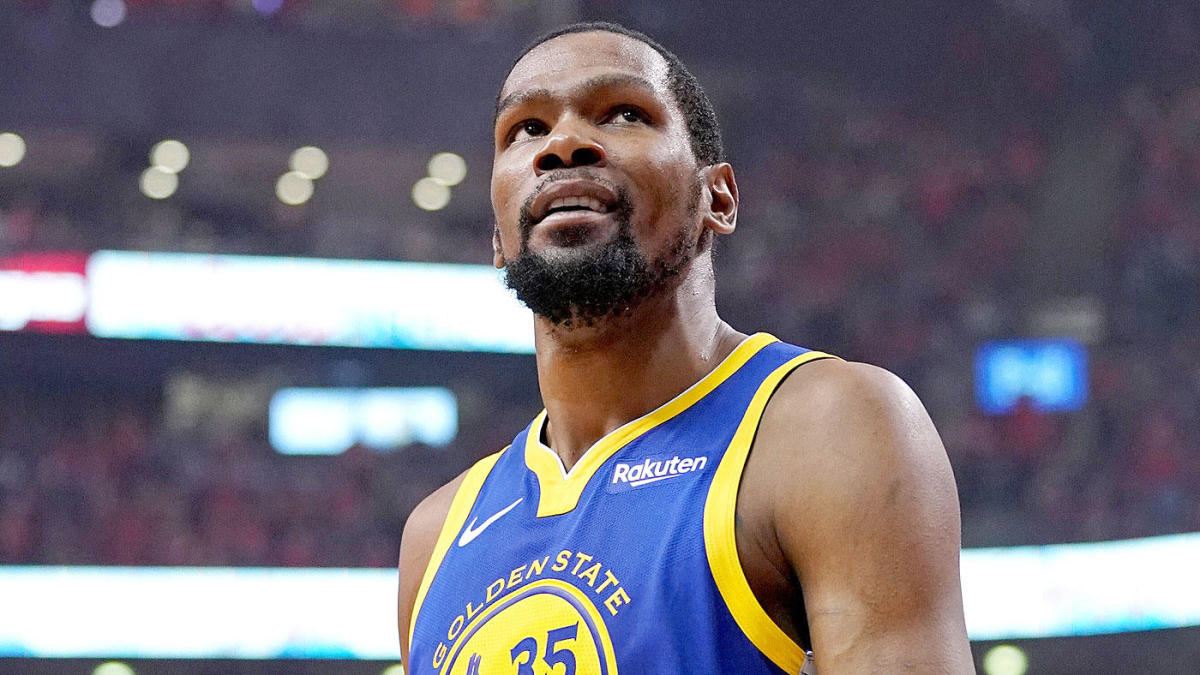 Durant informed GMA's Robin Roberts that she was watching Game 5 on TV and that she was enthusiastic about the early achievement of her son in his first game back since the Western Conference semifinals where he suffered a calf injury. Before leaving early in the second quarter, he scored 11 points.
"I was excited for him because I know how much he loves the game and I know how he's been injured before, so I knew he wasn't going to jeopardize himself," she told GMA.
The injury was a shocking moment that may forever change Durant's career from here on out as well as the trajectory of the NBA as a whole.
"I was just glued on him and glued on his eyes to see how he was doing," Durant told GMA. "It's still kind of hurtful to see the anguish in his eyes. He looked as though he felt somewhat dejected at that time."
Within 10 minutes of getting hurt, she said, The mother and son talked and he reassured her.
"He just told me not to cry because I know he worked so hard to get back to play. And he just told me it was going to be OK, just don't worry," she said.
There was no halftime update from the locker room on his condition due to the "raw emotion."
In the immediate moments after Kevin Durant went down and slid to the side of the court, some Raptors fans at Scotiabank Arena were cheering loudly and waving "goodbye" to the NBA star.
"At the time I didn't hear them. It was completely silence to me because I was just watching him," she said. "But when I heard about it I was really hurt. Kind of disappointed that that was the first [response] after something so horrific."
Durant credited Raptors Kawhi Leonard and Serge Ibaka, whom she calls "dear sons of mine," for calming down the crowd as the Warriors helped Durant to the locker room.
Wanda Durant told GMA it still has to be analyzed to "see if they made the right decision. That's kind of up in the air right now."
"What I will say is the doctors said he was OK," she said. "Kevin couldn't have gone on his own to say he was going to play without the advisement of the doctors."
Sources told Yahoo Sports' Chris Haynes that though he was cleared, the 10-time All-Star was not anywhere close to 100 percent.
We are praying for Kevin.