God is always watching out for us and never leaves our side. Even in the hard times when it seems like He has abandoned us, He is still there. Losing a loved one is an especially challenging time and we feel let down by God. But when we find a way to honor them and keep the memory of that person alive we find a new sense purpose. We are given another reason to go on and we want to give life a real chance. Sometimes it takes losing someone close to us to make us realize that life is too short to waste on the petty things and that we need to let go and live.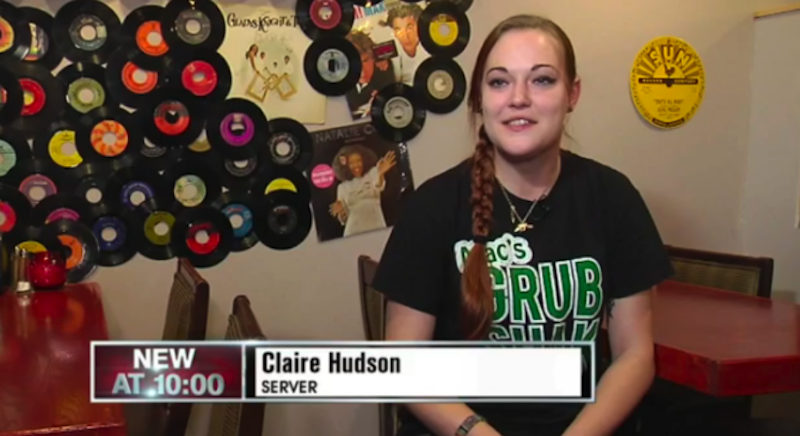 For twenty-five-year-old Claire Hudson, it would have seemed like any other day working at Mac's Grub Shack. The waitress was doing a double shift at the eatery in Spring Hills, TN when a couple came in. Hudson remembers the day as being very slow and that she didn't give much thought to the couple who came and sat in her section. She said that the couple ordered a couple of beers and some hotdogs and everything seemed quite normal.
It was only after the couple left that Hudson noticed something. They had left behind a rather generous tip. The bill had not even totaled to $30 but the tips itself was $36. Hudson says that she would have liked to have thanked the couple but they left the tip anonymously and left. It was then that Hudson noticed a note written on the napkin. The note read; "Today is my brother's birthday. He would have been 36 today. Every year I go eat his favorite food: hot dogs, and tip the waitress his age. Happy birthday, Wes". The note had Hudson in tears and made her feel like this was the best tip she had ever received.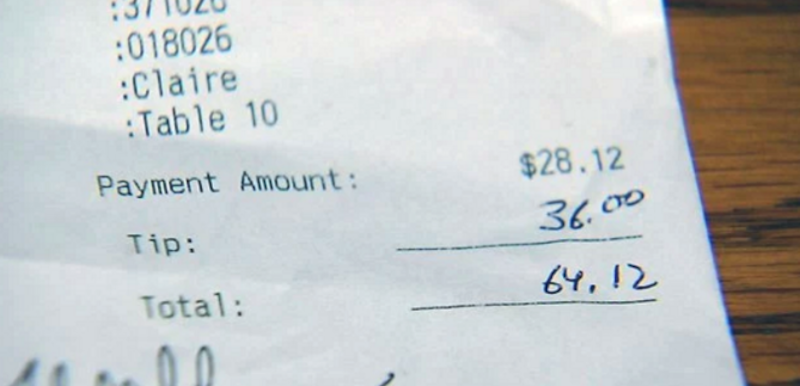 Hudson was extremely touched by this person's sweet gesture to keep the memory of their brother alive. She said that it was not the money but the meaning behind the action that made the tip so much more special. Being a part of this family's tradition meant a lot to Claire Hudson.
The story of Wes' family honoring his memory this way also touched the owner of the restaurant. Mac's Grub Shack would like to add a special hotdog to their menu in memory of Wes. The restaurant was hoping to be able to contact the family and find out how Wes liked his hot dogs so that they could add the Wes special to their menu.
For Hudson, this will be a memory she will forever cherish. Receiving a generous tip was one thing but finding out the meaning of it and being part of the tradition was something else altogether. We do hope that Wes' family comes forward and tells the restaurant exactly how he wanted his hot dogs. It would be a beautiful way of honoring Wes every day.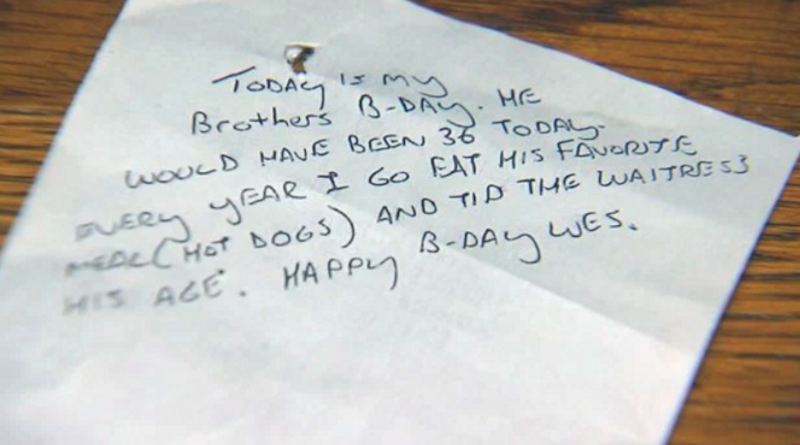 Please share this story to inspire your friends with this family's kindness!