The former 'Dance Moms' star – who has appeared in a number of the singer's music videos, on her album covers and more – couldn't believe her luck when the 'Chandelier' hitmaker rocked up at her house on Sunday (09.30.18) night with a white Audi in celebration of her sweet 16.
Taking to her Instagram account, Maddie uploaded a photograph of her perched against the bonnet of the vehicle, which was embellished with a huge red bow, and wrote: "sweet sixteen can't believe this car is actually mine !!"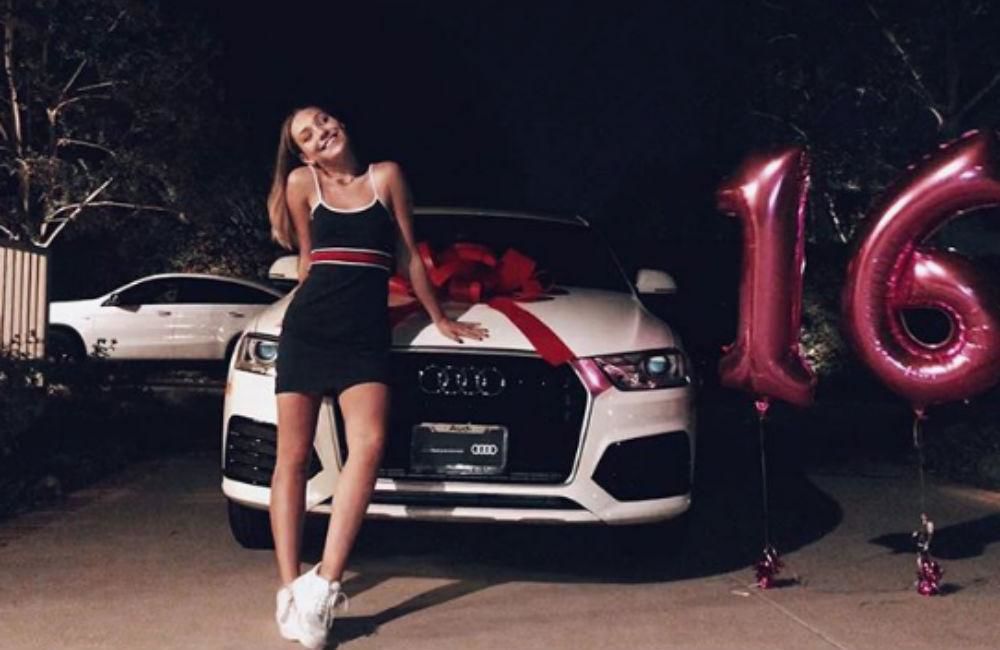 The 42-year-old singer uploaded a series of photographs on her own account – including one of her and Maddie sliding across the bonnet – and wrote: "Happy Birthday to my most special noonoo @maddieziegler (sic)"
It's hardly surprising that Sia wanted to spoil the youngster as the teenager previously said she sees the blonde singer as her "second mom."
She said: "I've actually lived with [Sia] this year more than I have with my actual family, so it's fun. We have the best time together.  She teaches me how to cook and new things about life … It doesn't feel like work when we're together anymore. It's really just a bond that we have. She's my second mom."
And the pair are set to get even closer as Maddie will portray a younger version of Sia in the forthcoming biopic 'Sisters' – which stars Kate Hudson – out in 2019.
Speaking about Sia and Kate last year, Maddie said: "She's amazing I mean she knows how to do everything, she's the most incredible actor and she's probably my biggest inspiration in life – her and Sia, two girl empowerment, they're amazing."