Photographer Rich McCormack captured an image hovering over the World Trade Center site that was quite astonishing. The image looked like the outline of the Lord Jesus in a ghostly form who seemed to be showering his blessings over the tragic site.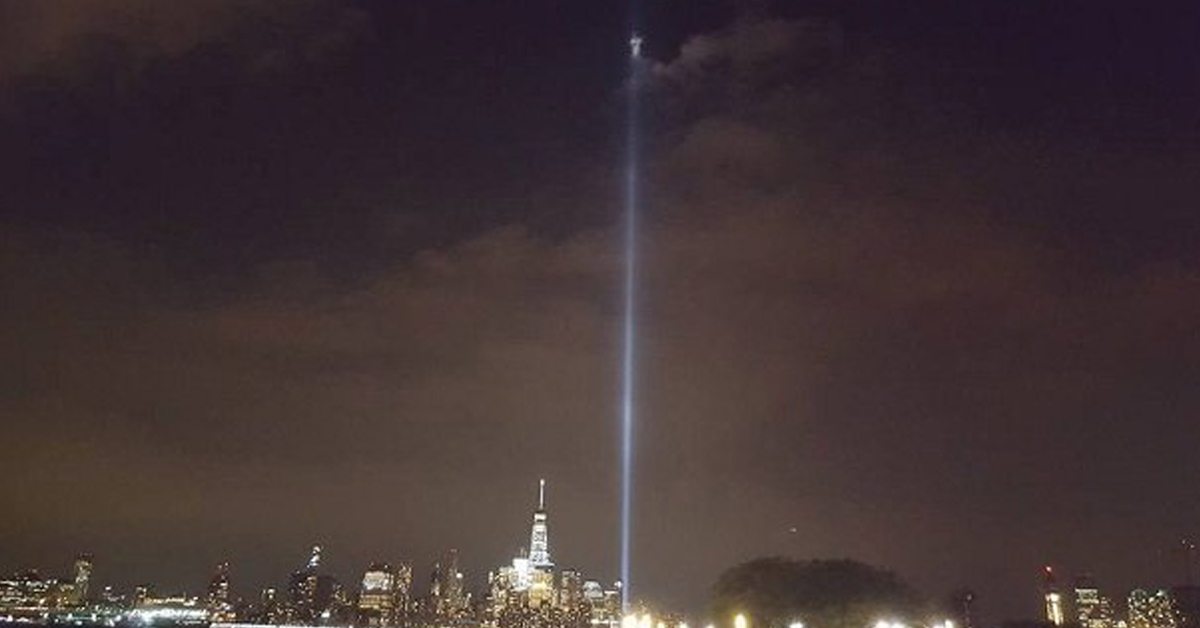 This image was nicknamed "The Tribute in Light" as a beam of light seemed to protrude out from the ashes of the World Trade Center site and extend upwards into the sky with the image of Jesus at the end of the beam of light.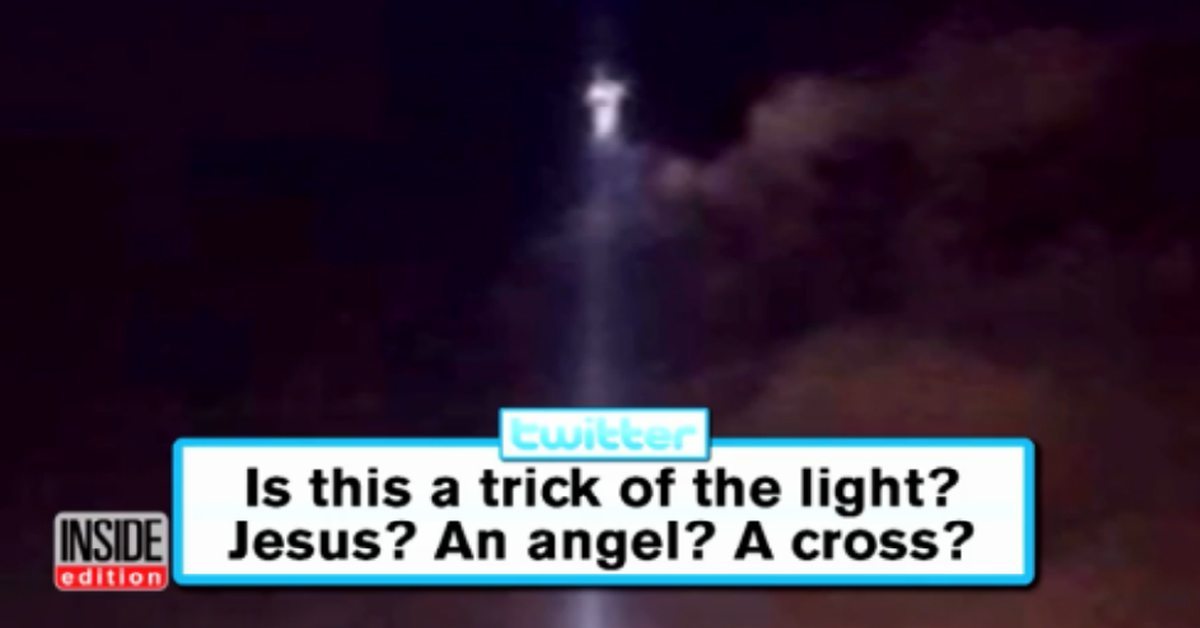 Rich stated that he didn't notice the apparition in the picture until he zoomed into the picture and observed it closely.
This picture received a lot of mixed emotions from the public. While some people said that this image increased their faith in the existence of God, others said that the image was tampered with or altered to include the ghostly figure of Jesus. However, there is no real way to prove whether the photo is real or indeed fake.
Here is another story you may like.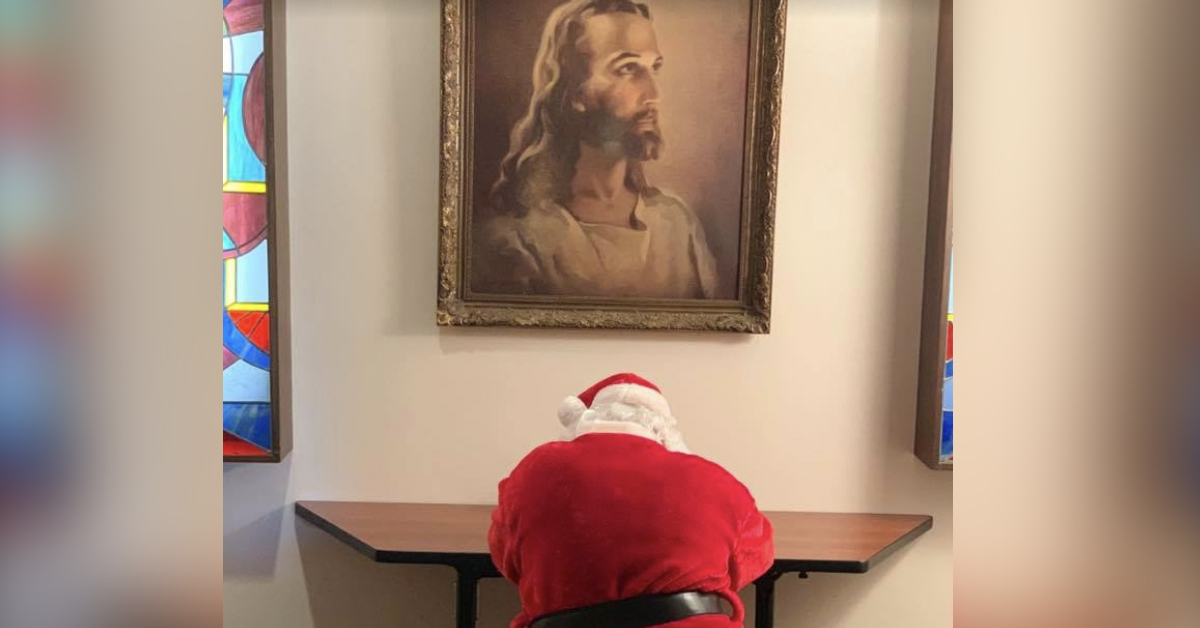 Santa Caught Praying Beneath Jesus After Visiting Children in Hospital
"What a great reminder of the season's reason As a child, getting dressed and going to the mall to see Santa was always a big deal. I would put on a sweet little holiday outfit and try to remember exactly what I was going to tell him when I was sitting on his lap.
Sadly, not all children will take part in these activities that many children take for granted. Many little ones stay in hospitals for their holidays.
Parents, relatives, and friends are doing their best to entertain and encourage the kids, but usually, when Santa shows up, their eyes light up.
One Santa brought not only presents to the children, but also prayers. A woman caught Santa in a moment of silence after leaving the little ones.
Her post read:
"I keep getting choked up with this photo," Mariana Whitley Tumlinson posted. "Today, after Santa visited our patients and was on his way out, he noticed our Chapel."
"I, of course, said yes," she continued. "I didn't walk in with him right away but when I did I was so moved by this image I had to capture it."
"What a great reminder of the reason for the season."
Many who left positive remarks and posted the picture were moved by the post.
Let's pray that their parents will remain inspired for children in need of healing and support.