The wedding day marks the union of two souls in love in the presence of the Lord Almighty and the beginning of their journey through life as a couple. As such, everyone has a vision of how they want their wedding to look like and nobody really pictures a 'T-Rex' costume as a part of it! But for this Chicago couple, things turned hilarious when the bride-to-be decided to amuse everyone with her unique choice of wedding dress. Elizabeth came up with the idea of wearing a T-Rex costume for her first look!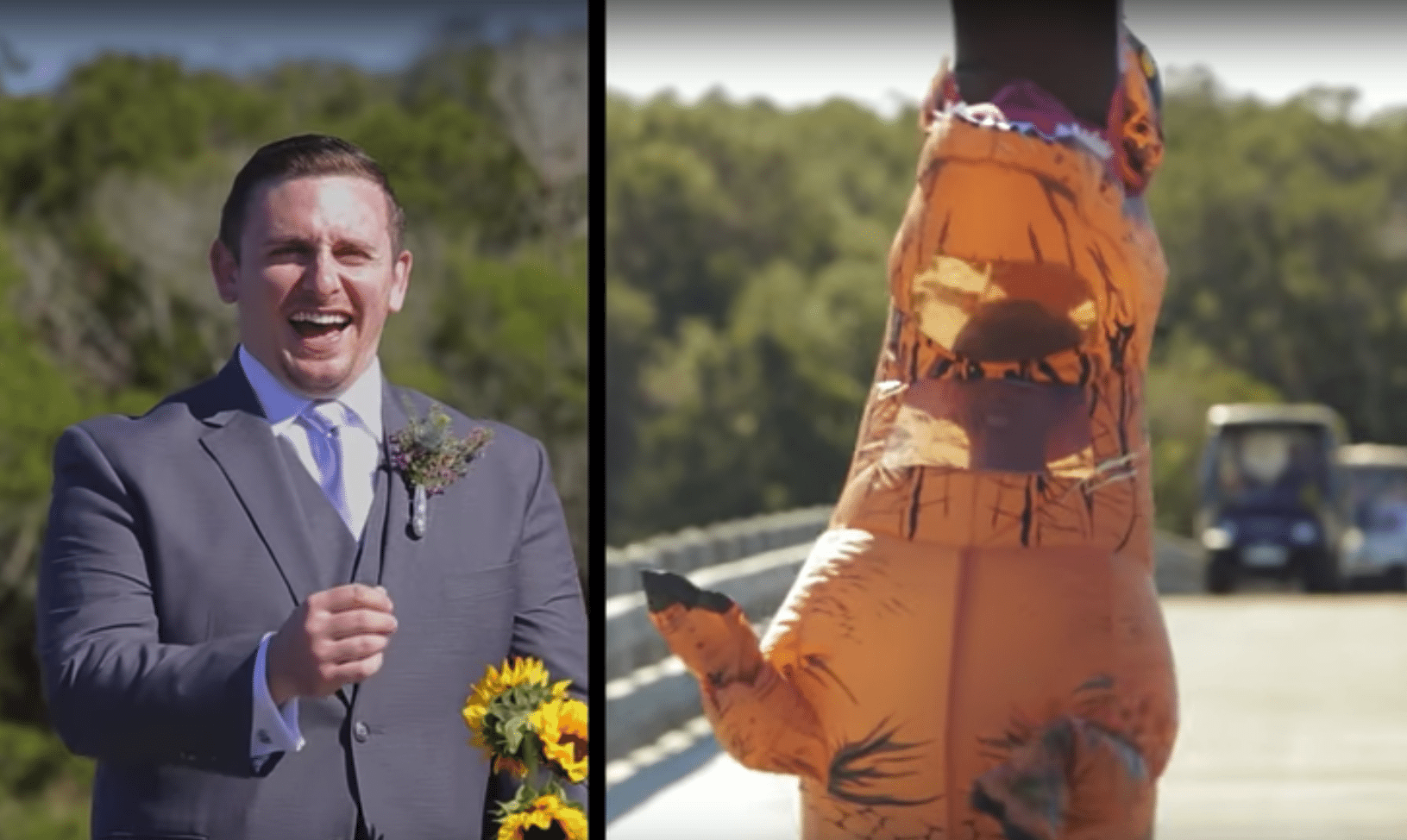 In a candid interview with The Huffington Post, Elizabeth remarked, "My mother's maiden name, and my middle name, is Rex. So, I thought it would be funny to wear the costume on the day I would go from a Rex/Hundley to a Gardner." However, she was a little nervous that her groom, Tom Gardner, might not appreciate the display of her wacky sense of humor on the most important day of their lives. But, when Tom saw the bride for the first time, he couldn't control his laughter. He said, "I was floored, completely and utterly surprised at what she did. I was totally disarmed and could not stop from bursting into laughter. It was just so her." After hugging her in the T-Rex costume, Tom helped his lovely bride transform from the gigantic beast into the enchanting beauty that she is in real life and the couple tied the knot!
Share this video with your friends to make them laugh today!