The holiday season is upon us and typically it brings with it much joy, but it seems some people are not so holly and jolly this year and are bringing controversy with them to the this wonderful time of the year.
A few holiday classics, ranging from tv specials to songs, have sparked an uproar in recent days, with some making claims of racism and sexism.
Read on for a look at what some debating about these holiday classics this year.
"Rudolph the Red-Nosed Reindeer"
HuffPost made huge headlines after they tweeted a video alleging the Christmas classic "Rudolph the Red-Nosed Reindeer" is a "bigoted" film that features bullying and sexism.
"Viewers are noticing the tale may not be so jolly after all," the outlet's video stated. "And they're sharing their observations online."
The video grouped together online responses to the classic special, citing one person who even claimed the movie presents racist and homophobic components. The video also states that Rudolph's father, Donner, verbally abused his son. Then it also claimed Donner made a sexist comment to Rudolph's mother when he forbade her from searching for their son after he went missing.
"No, this is man's work," Donner says in the film.
But many people who viewed the video disagreed with the interpretation and wrote on Twitter that the publication missed the mark.
The holiday TV classic "Rudolph The Red-Nosed Reindeer" is seriously problematic. ? pic.twitter.com/dOgqPF3bAP

— HuffPost (@HuffPost) November 29, 2018
"Rudolph was about a reindeer who showed others that being different is a good thing. It showed viewers that just because you may be different doesn't mean you can't overcome difficult obstacles in life," one person tried to argue.
"This 54yr old children's movie teaches lessons of acceptance, equality, forgiveness, perseverance. It teaches people not to be judgmental, it teaches it's ok to be & to accept those different from yourself. All lessons people could still learn today. That's hardly problematic [in my opinion]," another had wrote.
https://www.youtube.com/watch?v=gEQb2OppEow
"A Charlie Brown Thanksgiving"
ABC's "A Charlie Brown Thanksgiving" was also hit with backlash this year. Critics quickly jumped on board and slammed the classic film as racist, citing the portrayal of the film's sole black character, Franklin even though no one seemed to say anything since its 1973 debut and airing each year since.
During the holiday eating scene, Franklin is seen sitting alone one side of the table while many of the peanuts white characters are seated on the other side of the table together. Franklin also appears to be sitting in an unstable or broken lawn chair, that causes him to topple over at one point. The other white characters seem to be seated in sturdier-looking strong chairs.
"Why is Franklin in Charlie Brown Thanksgiving sitting all by himself at the table. Man. Things that I did not notice as a child," one person wrote on Twitter following the 1973 film's airing the day before the turkey-filled holiday this year.
Critics blast 'A Charlie Brown Thanksgiving' as racist https://t.co/i8FqiWh8kg pic.twitter.com/EFfuaVa3Eo

— New York Post (@nypost) November 23, 2018
"They give our friend the busted chair and won't even sit on the same side of the table, more proof that Charlie Brown and his cohorts are RACIST," wrote another.
But as one Twitter user noted, "Peanuts" creator Charles M. Schulz was a "trailblazer" who "bucked racism."
"Seriously please get some historical context. Charles M. Schulz was a trailblazer and bucked racism in those days by adding Franklin to reflect the issue… and challenging what was then going on in society," Mark Larson, a radio show host in California, tweeted.
"Baby it's Cold Outside"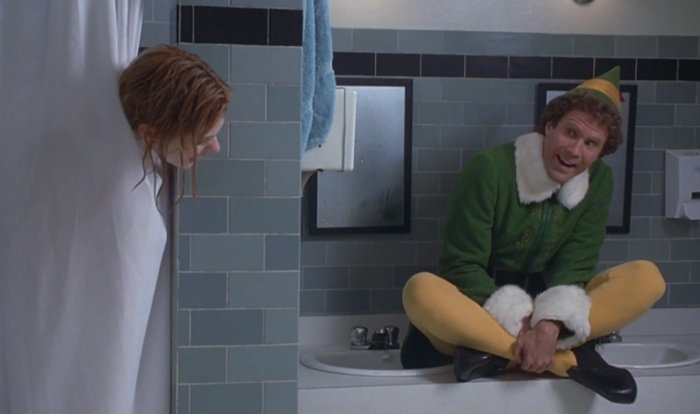 Now a radio station in Ohio removed the 1944 classic holiday song "Baby, It's Cold Outside" from its song playlist. Star 102 Cleveland, the station which removed the song, released in a statement that the lyrics are "very manipulative and wrong,".
A few lines in the song which are traditionally sung by a woman – "Say, what's in this drink?" and "the answer is no" — were the lyrics sited for controversy.
The station stated that the song was written in a "different time," adding the #MeToo movement was the reason it removed the song.
"The world we live in is extra sensitive now, and people get easily offended, but in a world where #MeToo has finally given women the voice they deserve, the song has no place," the radio station added.