The pastor of New York's First Corinthian Baptist Church Michael A. Walrond Jr. is under fire after some statements he made during a sermon a few weeks ago where he seemingly implied that it's insane for people to think others will go to hell if they don't believe in Jesus Christ. His comments immediately sparked outrage and the video of his message has since gone viral. Now, the pastor is finally speaking out and responding to the controversy that's been surrounding him.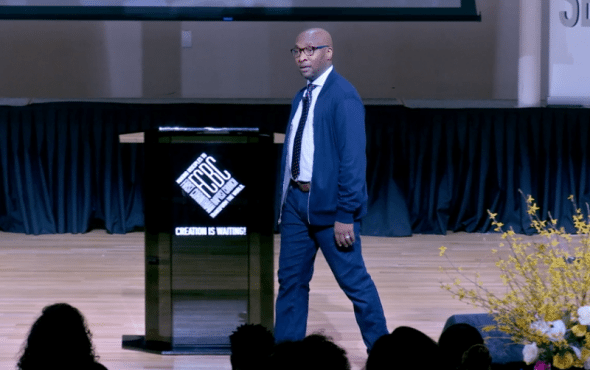 He spoke to these comments in another sermon he did. In this new message, he clarified that his words were interpreted out of context and that he was actually trying to point out that many Christians today are more "punitive than loving" and are "so quick to send people to hell."
Walrond then quoted John 13:35, a verse that teaches us about loving everyone and getting rid of prejudices. The pastor, whose congregation grew from 350 members to 10,000 followers in the past 14 years, was explaining the purpose statement of the church to his community last February. He said that this purpose statement puts emphasis on "transcendent words" because he believes that there are many paths to God, regardless of one's faith or background. Hence, he said that some outdated ways of thinking have to go.
"There was a time when you would see people in the pulpit say, 'well if you don't believe in Jesus you going to Hell,'" Walrond said. "That's insanity in many ways because that is not what Jesus even believes."
[Source/Christian Daily]
Share this story and let us know what you think about Pastor Walrond's way of thinking.