Being a parent is a hard, yet very rewarding job! God entrusts us with little ones that take up most of our time and attention, but we wouldn't trade them for the world! But, how much crazier is life with multiple babies?! In today's day and age, the fertility industry has been able to produce births with multiple children. However, the birth of natural-born triplets is becoming increasingly rare. Now, a couple in northern California has been blessed with a rare set of identical triplets that are making headlines because they were conceived without the help of fertility drugs.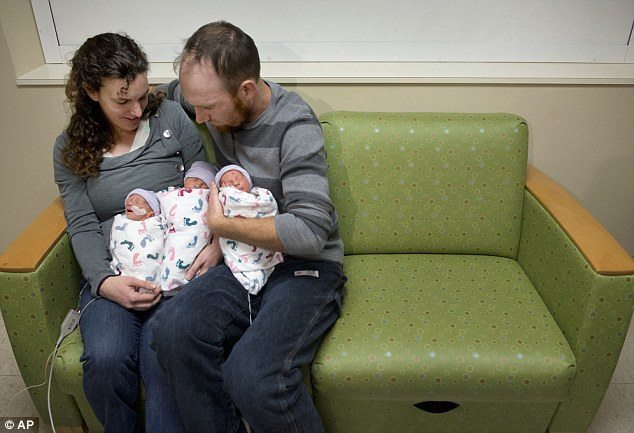 The odds of having a set of identical triplets naturally ranges from 1-in-1-million to 1-in-100-million. So, these three little girls are truly a miracle! The girls, Abby, Brindabella (Brin, for short), and Laurel Hepner were born at Sutter Memorial Hospital in Sacramento to happy parents Hannah and Tom in 2013. According to their parents, the girls are all named after family members or special places in their lives. In fact, Brindabella is named after a mountain range in Australia located near where Tom Hepner grew up.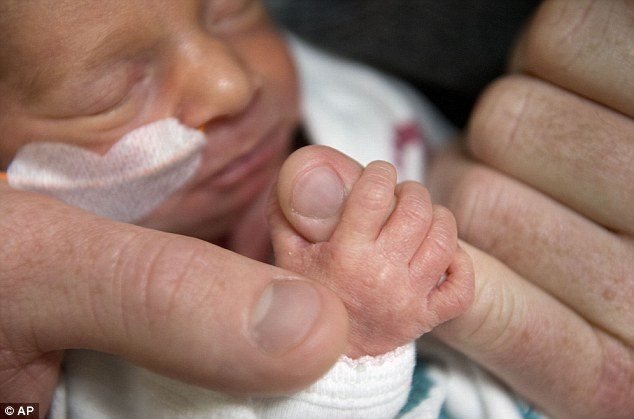 The Hepners live in Quincy, California and one month before she gave birth, Hannah was airlifted to the hospital so that she could begin receiving treatment from a team of specialists. At birth, Abby weighed 3 pounds, 2 ounces; Brin was 3 pounds, 11 ounces; and Laurel was 4 pounds. Now, the girls are growing up and are 4 years old! These sweet triplets are truly miracles and blessings to their parents!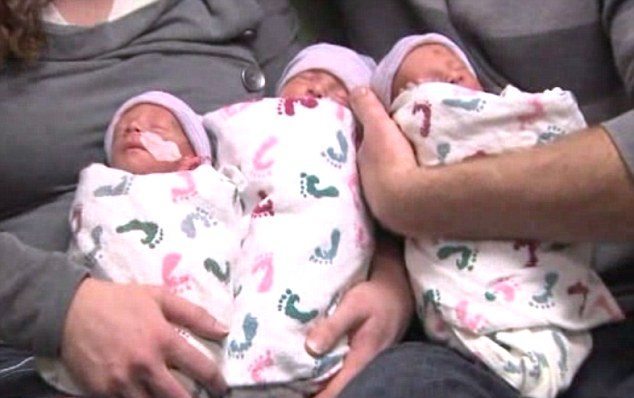 [Source/Life News]
Share this incredible story with your friends and thank God for these three little miracles!