A Brooklyn woman has been indicted on several charges, including attempted murder and burglary, after allegedly trying to poison a look-alike with tainted cheesecake and steal her identity, authorities said.
Prosecutors on Wednesday said Viktoria Nasyrova, a 42-year-old Russian native, tried poisoning a woman who resembled her back in 2016 by using a tranquilizer-laced cheesecake as part of a "twisted" scheme to stage her suicide.
Nasyrova could face up to 25 years in prison if convicted, the Queens District Attorney's office said in a statement.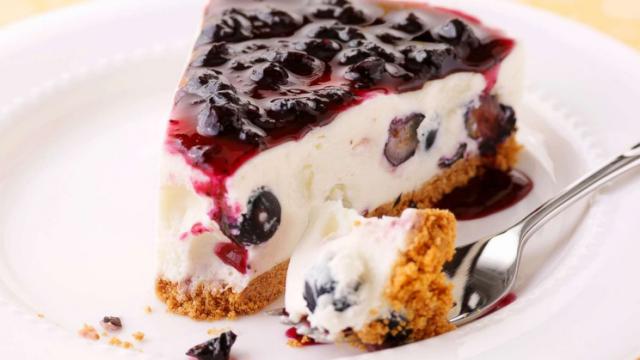 "This is a bizarre and twisted crime that could have resulted in the death of a Queens woman, whose only fault was that she shared similar features with the defendant," the statement said. "The victim and the defendant resembled one another — both have dark hair, the same skin complexion and speak Russian."
Nasyrova allegedly visited the woman at her home in Queens and offered her the cake as a gift. The woman, 35 at the time, took a slice of the cake and immediately began to feel sick, according to the statement.
"Before passing out, the woman's last memory is of seeing the defendant sitting beside her inside her home," according to the District Attorney's office statement. "The following day, the victim's friend discovered her unconscious in her bed, dressed in lingerie with pills scattered around her body — as if the woman had attempted to kill herself."
The victim survived, but she later realized that her passport and employment documents and a few other valuables were missing.
Nasyrova, first arrested in March 2017, was indicted Wednesday on 10 separate charges, including second-degree attempted murder, first-degree burglary and first-degree attempted assault, the Queens District Attorney's office said. She is scheduled to re-appear in court May 25.
https://www.youtube.com/watch?v=lvSZFm6A3bU