Police officers put their lives on the line every day to protect us and many times they don't get the recognition or thanks they deserve. But, one KFC in Gallipolis, Ohio, wants to make sure that these men and women who serve us are given proper thanks. The owner of the restaurant decided to do something big, so he hung a sign in the window that reads "All uniformed police officers eat free everyday."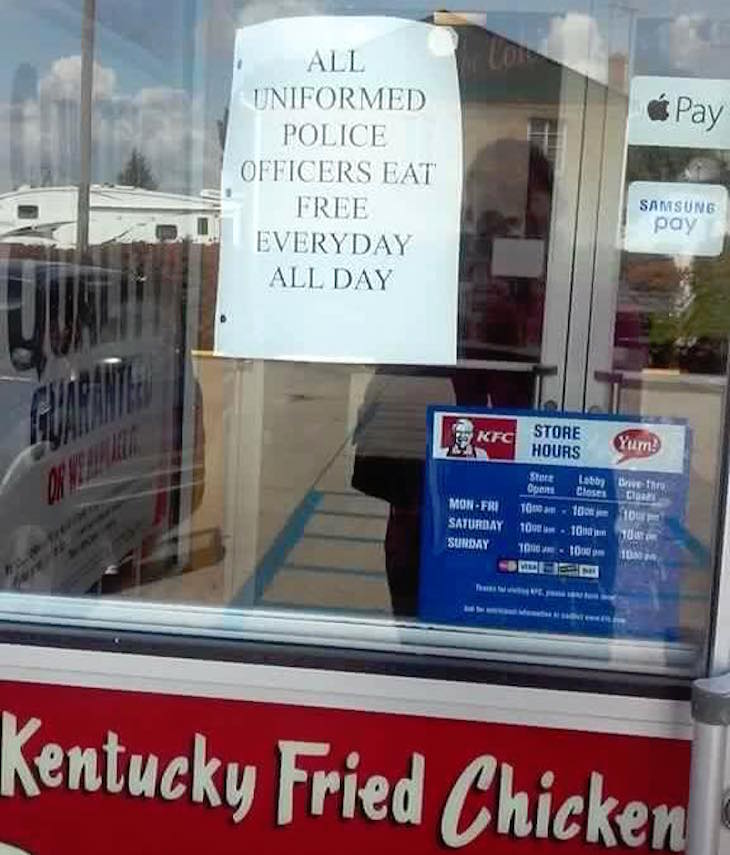 That's right, officers in uniform get a free warm meal! Many people have taken pictures of the sign and share it online. It has gotten over 6,000 shares and 10,000 likes on Facebook so far. Many people applaud this gesture, but others are firing back.
Some people criticized the store owner and claim that not just police officers, but all first responders should get this same privilege. But, to silence these critics, the man who runs the Ohio Going Blue Facebook page (who is also an officer of the law) made a comment that gave everyone a new perspective:
"This is a positive post, but some of you can't see the bigger picture. As an officer, I do not go into any establishment expecting [or] wanting anything to be free or…. even a discount, whether I'm in uniform or not, and I can tell you other officers feel the same way. We don't like 'special treatment.' The fact is that KFC is acknowledging law enforcement, which is why this was posted. To those who stated that other first responders should also be acknowledged. My answer? ABSOLUTELY."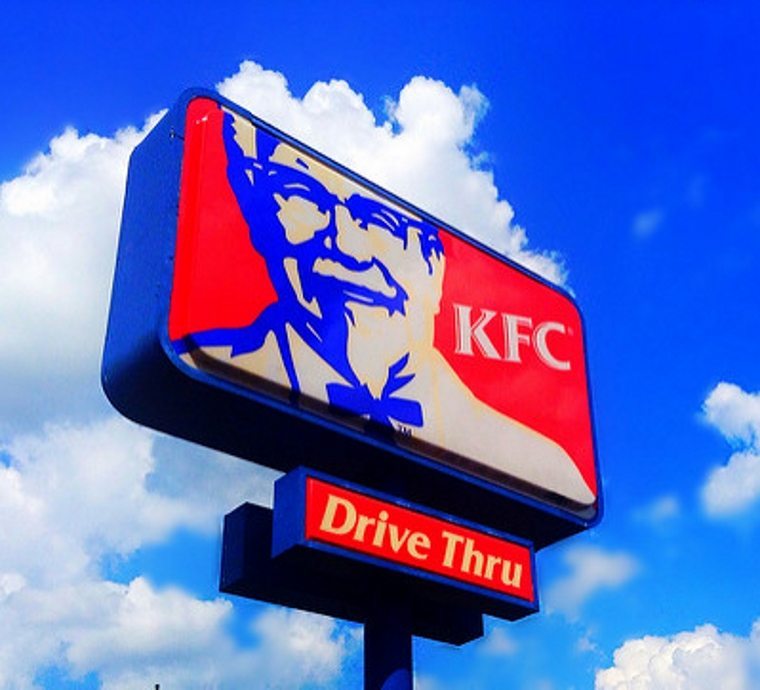 What do you think about this sign? Share this story with your friends and see what they think!