There is always hope. Even when we feel like we are in total darkness, God is here with us and wants us to trust him. And, sometimes he sends special people into our lives at the right times to help bring us out of this darkness. Mark Riddel is a father of two from Manchester, England, who is coming out and sharing an inspiring story of how one actor changes his life. The 49-year-old credits world-renowned actor Sylvester Stallone with helping to transform and save his life when he was just a teenager.
Currently, Riddell works as a trail-blazing government advisor who has specialized insight into social work and care services in the UK. Ridell is very successful in his jobs and has been able to accomplish many great things that have bettered the lives of others. Now, he has also written a memoir called "The Cornflake Kid." In this book, Riddell recounts his own childhood experiences when he was in the Scottish care system.
As a child growing up in Aberdeen, Scotland, Riddell writes that he originally lived with his alcoholic father after his mother tragically died of a brain hemorrhage. Because the house he lived in often was low in food, gas, and electricity, Riddell eventually ran away and found himself in a residential care home.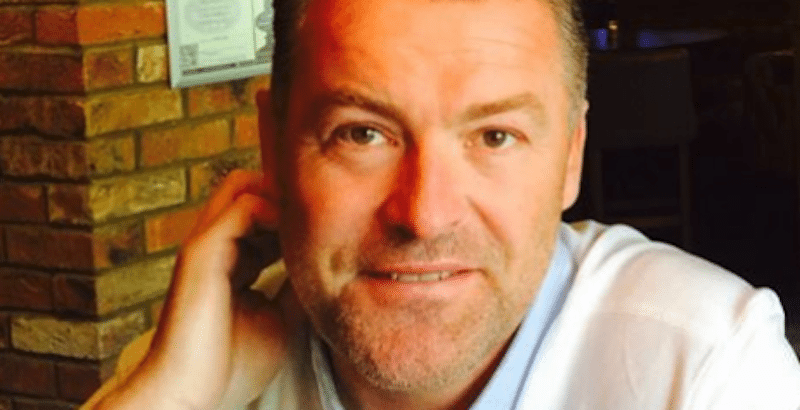 He began working when he was 16 years old, but struggled with depression and often contemplated suicide. He was desperately searching for direction, so he started traveling abroad when he turned 19. One day he found himself  in Israel and was offered to work as an extra on the set of Stallone's film "Rambo III."
Riddell and about 100 other hopefuls were initially transported to the desert for their audition. Riddell told media sources that he was simply standing there in the sand when "a swarm of Hummers came towards us, and Sylvester Stallone jumped out."
After the auditions, Stallone ultimately chose the finalists himself. And over the next several weeks, Riddell's short but powerful conversations with the talented actor began re-shaping his outlook on life completely. Riddell said that Stallone would often join the crew for lunch. Not only that, but the esteemed actor would sometimes tell them stories about his enduring resolve to bring "Rocky" to the big screen, in a way that stayed true to his original vision. "I started to speak to him about my background," Riddell recalled, "and he told me about always having determination." And even though their conversations were very short, they had a lasting impact that has been enormous. "He showed me to keep things real, and never to give up," Riddell said. "Sometimes, it just takes one person who shows a little bit of interest to change your life."
Share this story with your friends who are fans of Sylvester Stallone to inspire them!