Dogs are always grabbing things they shouldn't be… flip flops, socks, food, plastic bottles, you name it and chances are that your dog has tried to grab it and run away with it.
A Twitter user known as Eunice shared photos of her dog named Maggie when she attempted to steal her father's dentures. Unfortunately, hiding a pair of dentures is a difficult task for a little dog.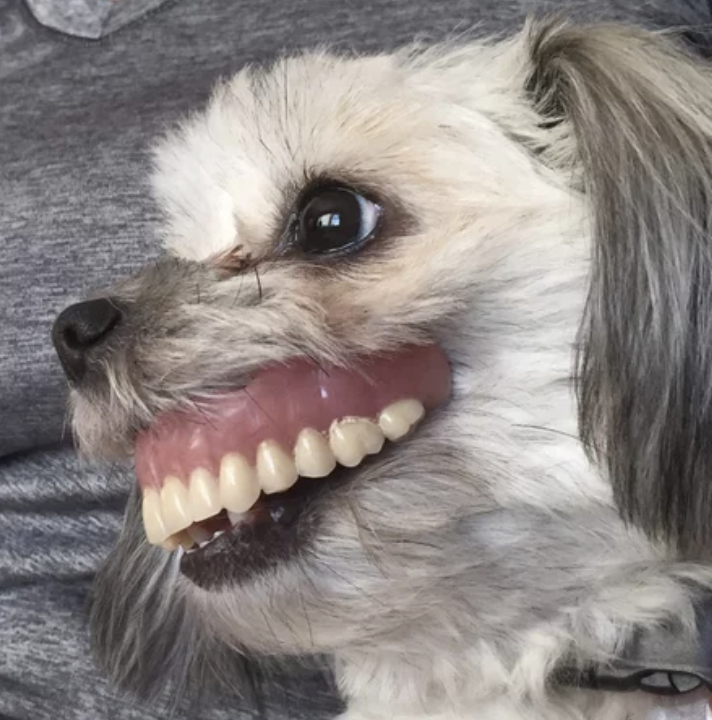 Eunice wrote that one day her father took his dentures out in the middle of the afternoon and at some point he fell asleep. That's when Maggie saw an opportunity and grabbed them.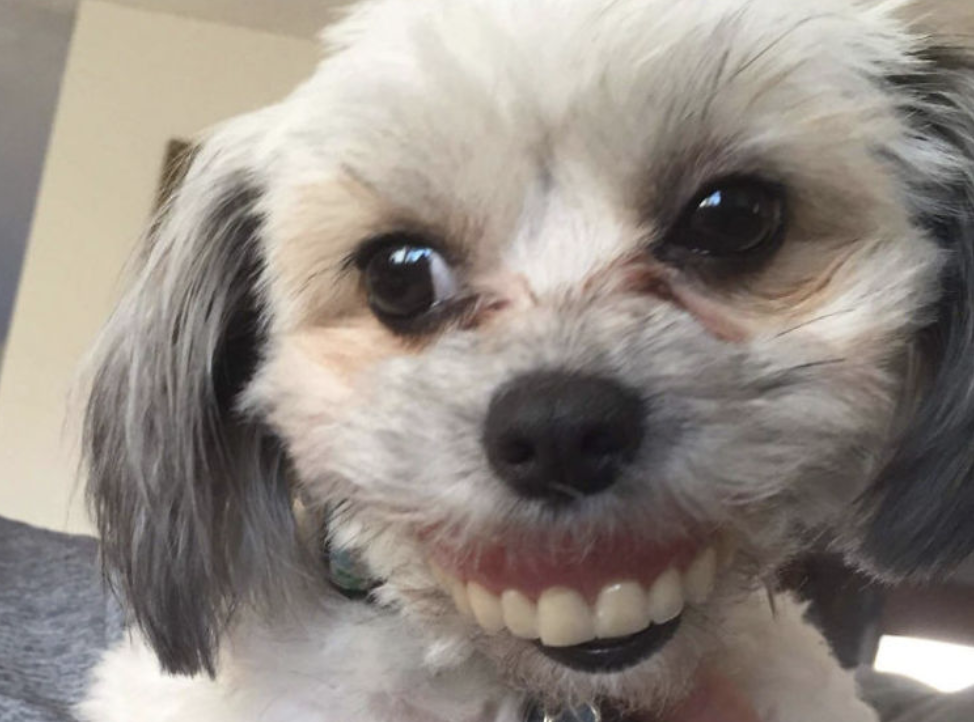 Eunice told BuzzFeed News that when her father woke up from his nap he discovered Maggie under the living room table sporting a set of new pearly whites.
"I was in tears laughing and showing all of my coworkers," Eunice said.
Too funny!  This pup brightened my day with his new smile.