Katie Stubblefield is a suicide survivor. She was 18 when an "impulse decision" lead her to shoot herself in the face with her brother's rifle. One moment of despair changed her life forever. She is now sharing her story to try and help others not make the same mistake.
An unexpected breakup along with anxiety over going to college was too much for Katie to handle on her own. Katie says she wasn't actually having suicidal thoughts but rather had what she calls an "impulse decision" to shoot herself.
The bullet missed Katie's brain but it caused severe damage to her face. If the outlook wasn't grim enough, but Katie's father, shared what the doctors had told him:
"She'll never eat, she'll never drink, she'll never bathe herself, she'll never converse, she'll be a 'vegetable', she'll just be in a skilled facility for the rest of her life."
At that moment, Robb shared that he was not ready to let go of his daughter. He knew that he was ready to fight for her to live.
When Katie finally awakened and she couldn't believe what she had done.
"I had complete recollection of what I had done. I thought 'How have I done this to myself' but more importantly, 'How have I done this to my family'" Katie shared.
This beautiful, vibrant girl was now in the fight for her life.
Doctors were successful in reconstructing part of Katie's face. They then recommended her as an ideal candidate for a face transplant.
"It was an opportunity to have my life back and my face back at some point… It was a very difficult decision because I knew someone would have to pass in order for me to have that face."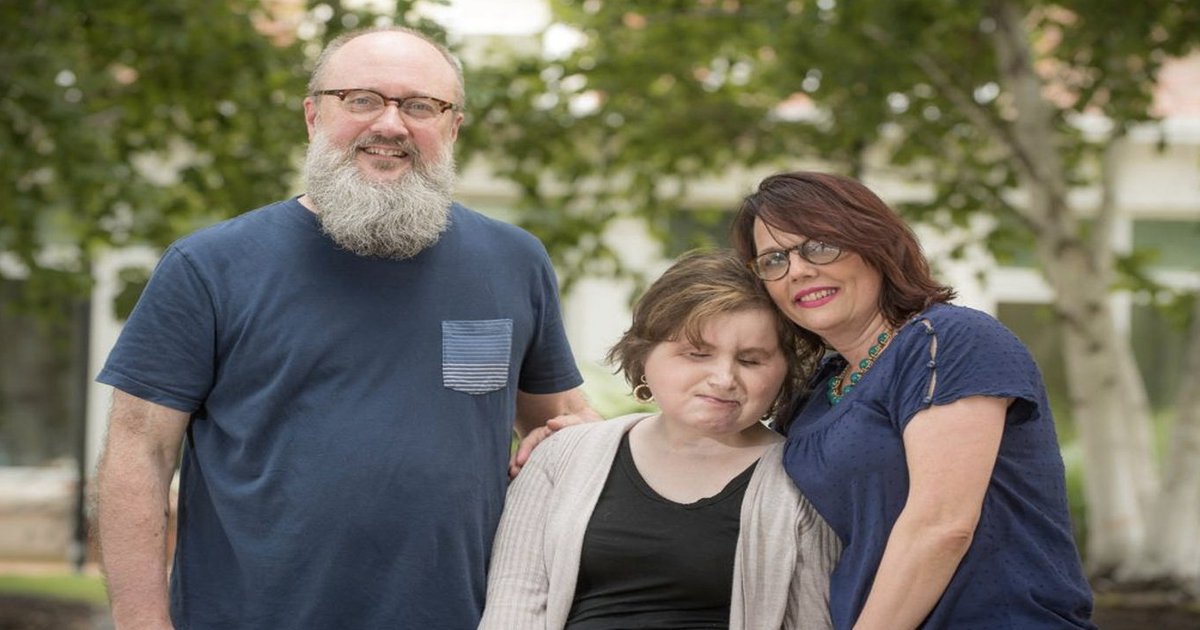 Adrea Schneider, who had died from a cocaine overdose, became Katie's donor. 22 operations later and a little over 3 years, Katie finally found herself going in for transplant surgery.
Through her entire ordeal, she struggled to maintain positivity. "This is like the beginning of another chapter." She shared from her hospital bed,
The surgery took 11 surgeons a whole day and a half to finish. Even though Katie does not look like the child her parents once knew, she is still the same determined person inside trying to use this experience as a way to help others.
"Life is an amazing gift and I am thankful to have a second chance to live my life," she says. "So many people have helped me; now I want to help other people."