Krystal Preston described her life in a Facebook post as "hell filled with so many tears, anger, confusion, and heartache," but what her 13-year old son did for her made her realize things can and will get better.
The Nevada family struggled to make ends meet, and Krystal had no means of transportation. After watching a YouTube video, her son William got an idea to buy her a car. William worked odd jobs around his neighborhood and mowed lawns for neighbors.
While on Facebook the young teen saw an ad for a 1999 Chevrolet Metro. He contacted the seller, haggled with her, and for some cash and his Xbox, William bought his mom a car.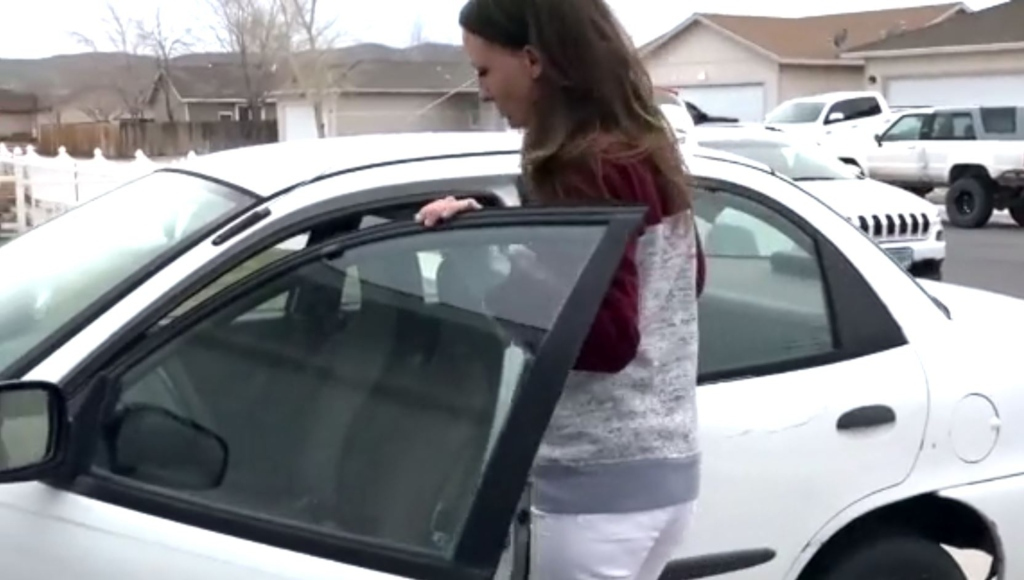 When Preston came home from an alleged "odd job," he asked his mom to join him outside.
"I bought you a car," he said. She scoffed and did not believe him at first.
Once outside of her house, they got in the car of one of William's clients and drove away to the seller's home. The seller handed her the keys, and legal documentation and the vehicle was her's.
"At my low point, here comes my son. Everybody goes through rough patches in their life, but there's good that can come from any situation as long as somebody with a heart does it," Krystal told a local news outlet.
The pride she feels for her son is the only thing that surpasses the shock at such a fantastic gift.
"What 13-year-old buys their mom a car? I don't know any!" she continued.
Judging by the comments on her Facebook post which shared the story, her friends and family agree William is a special young man. The car needed some small repairs, but all-in-all is perfect for what they need.
What an incredible young teen and what a blessed momma.