God created dogs so that we have wonderful companions while we spend time on this amazing planet. God gave dogs the power of unconditional love so that his favorite creations can always feel his presence everywhere they go. God also taught dogs to be faithful and loyal to all human beings. God has also given dogs the power to bring joy and happiness to anyone around them. Cesur, a little canine, recently lost its owner, the person that mattered the world to him. Despite the loss of Cesur's best friend, he still hasn't stopped being loyal to him. As dogs are man's best friend, they are known to be extremely loving and loyal.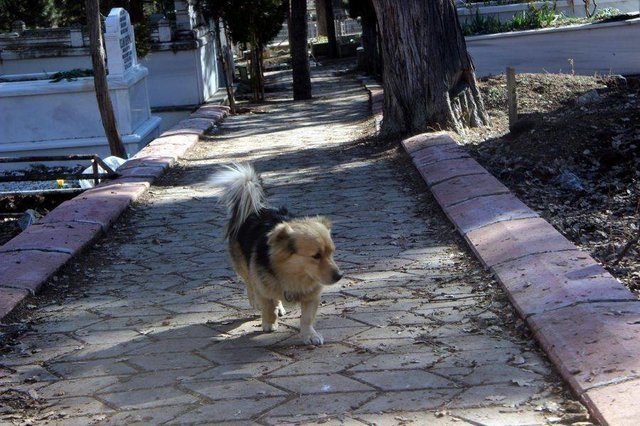 Mehmet Illhan, the 79-year-old man, was the owner of Cesur. However, due to various illnesses, Mehmet became paralyzed. While battling the illnesses in a hospital close to his house in Bursa, Turkey, he lost his life. Mehmet and Cesur formed an unbreakable bond over the course of two years, as they spend a lot of time together. As a result of this, when Mehmet passed away, his canine's heart was broken. Ali, Mehmet's son, had the following to say to The Dodo, "Because of my father's paralysis, they had a different kind of connection. When my father was in the hospital during his last days, Cesur stopped eating."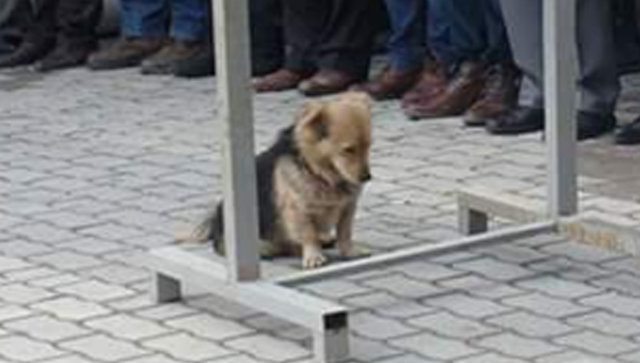 No one expected Cesur to behave this way after the death of his owner. When Mehmet's body came home, Cesur continued to stay near it. The canine didn't move from its position at all, an indicator on how much Cesur loved its owner. There was a procession to carry the body from the house to the grave, and the leader of this procession was none other than Cesur. While the ceremony was going on, Cesur sat next to the coffin. You could see the sadness in Cesur's face as he hung his head low. During the entire ceremony, Cesur didn't move from his position. Ali said, "Nobody could touch him until my father was taken to the grave and was buried." Cesur even watched the burial ceremony, as though it brought him closure. Even though time has passed since the death of Mehmet, Cesur still yearns for his owner. Today, the canine lives with Mehmet's son, Ali.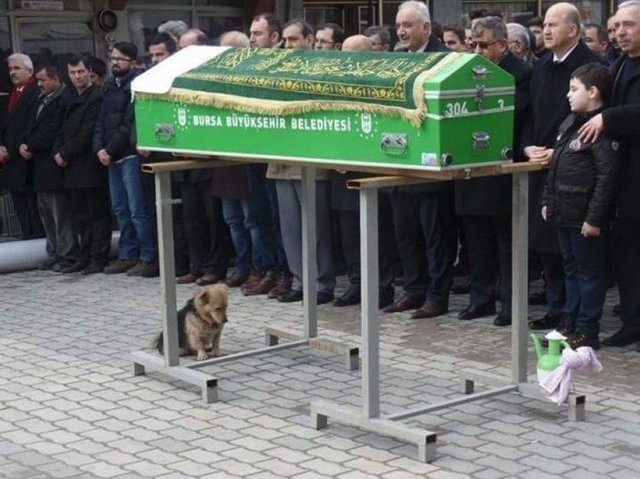 After the funeral, Cesur has been traveling from his house to the burial site to spend time with his deceased owner. Ali used to observe that Cesur would leave the house when he used to go to work. However, he had no idea where the canine was going, until he decided to follow it. Ali said, "The people who work in the cemetery say the first thing he does in the morning is visit the grave of my father." No one knows how long Cesur will continue his daily pilgrimages. Let's all hope that Cesur gets over his loss. Ali said, "Cesur has always been a noble animal. He will live with me from now on."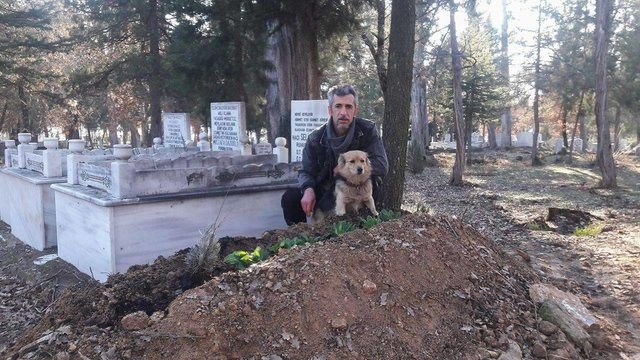 Please share this incredible story of unconditional love with your family and friends!