Giantess Anna Bates who measured 7 ft 11 in, gave birth to a boy weighing 23 pounds and 12 ounces and measuring 36 inches long at her home in Seville, Ohio, USA, on 19 January 1879.  The birth was featured in the Guinness book of World Records.
His chest measured 16 inches and his head 19 inches around, and each foot was 5½ inches long.
The baby, who was not officially named but just referred to as "Babe", sadly passed away 11 hours later even though two doctors were in attendance.
It has been reported that when Anna's water broke, she lost an estimated six gallons of fluid.
Martin van Buren Bates (1837–1919), the father of the child wrote: "He was 36" tall, weighed 23 lbs and was perfect in every respect. He looked at birth like an ordinary child of six months".
This was the second child they had together.  The first also dying a few hours after birth.  She was said to be 27 inches long and to have weighed about 18 pounds.
At 17 years old, Anna Haining Swan (1846–88), the daughter of Scottish immigrants to Nova Scotia, measured 7 ft 11 in tall.
Anna first met Martin, who stood at 7 ft 9 in tall, as a result of their respective sideshow careers. They both earned fame for their height and travelled in circus troupes both separately and as a pair.
After a two year relationship on 17 Jun 1871, Anna married Martin in London in front of a huge crowd of onlookers.
It has been reported that a Daily Telegraph article published at the time of the wedding commented:
Anna Haining Swan was born in 1846 in Nova Scotia and was the third of 13 children. All her other siblings were of average size but when she was 15. Anna was already 7'11½" (2.1 meters) tall and weighed more than 212 pounds (100 kg) while her feet measured 13 1⁄2 inches (34 cm).
Throughout her childhood, her body was normally proportioned. At 17, she reached her full height of over 230 cm (90.5 inches).
There's no information about her exact height because she was a bit taller than her husband Martin Van Buren Bates who was around 8 feet (2.41 meters)tall. Since he never liked the fact of his wife being taller than he is, quite often it had been stated that Anna's height is around 7.4 feet (2.2 meters)
Martin Van Buren Bates was born in 1837 in Kentucky, as an infant of normal size into a family of normal-sized people. Even though some reports claim his height was 8 feet (2.41 m), the Guinness Book of World Records and other reputable sources have him listed as 7.6 feet (2.324) m tall, weighing 388 pounds (176kg).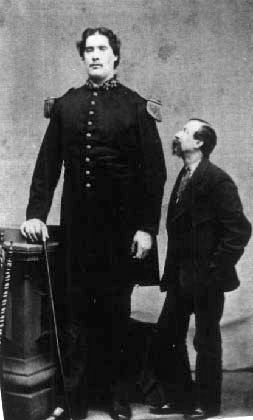 He was a boy of average size until the age of six or seven when suddenly, he grew over 6.8 foot (2.1m) and his weight was almost 380 pounds (140 kg) before his 14th birthday. Martin started working as a schoolteacher but after the outbreak of the Civil War, he joined the Confederate Army as a private.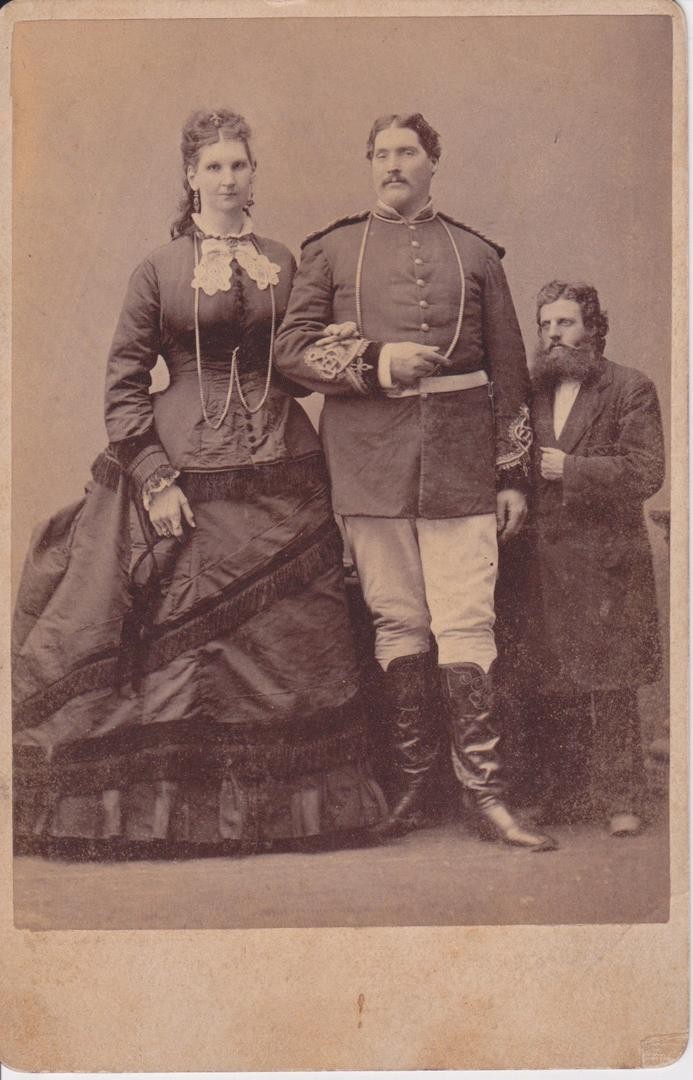 He became a captain within short order and was famous on the field, with Union soldiers telling stories about "Confederate giant who's as big as five men and fights like fifty".  After the war, he moved to Cincinnati and joined a circus where he exhibited his enormous stature.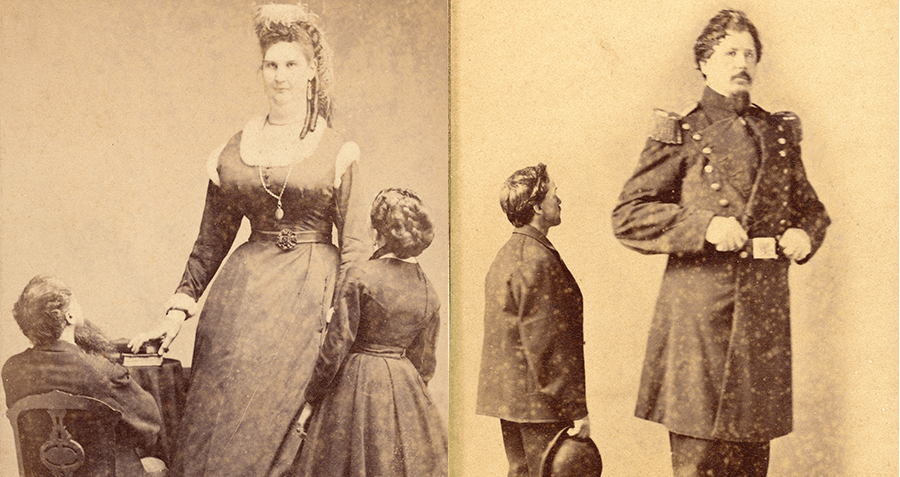 In meantime, Anna excelled at literature and music and was considered a very intelligent person. She was also great in her acting classes, piano and voice.  In 1865, she had to be rescued during a fire in Barnum's museum. The stairs were burning and the windows were too small for her. At the end, the employees from the museum and 18 other people helped in lowering Anna to the ground floor.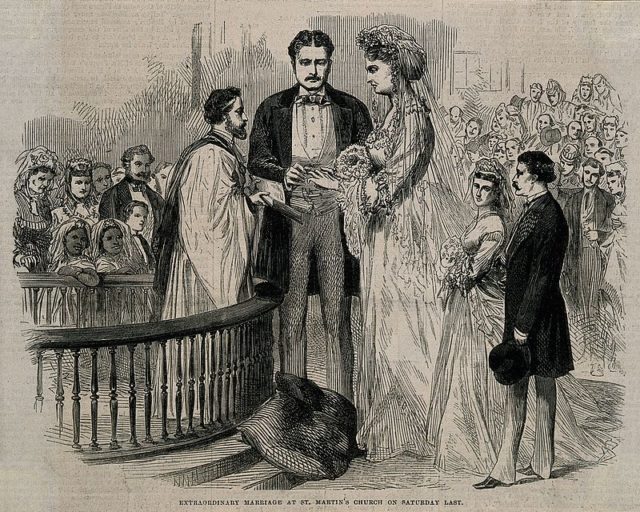 When Martin visited the circus where Anna worked while touring around Canada, he was immediately employed by the circus manager who loved the idea of having a giant couple. Martin and Anna fell in love and got married in 1871.
The next year they bought 130 acres (52 hectares) of land and had their housing adapted to their size.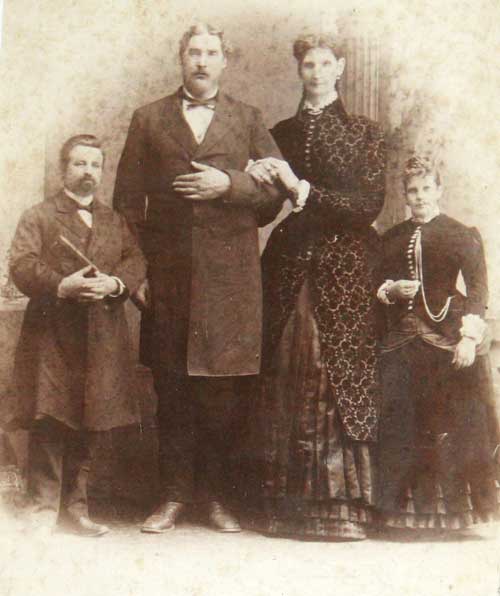 .
Anna and Martin retired and lived quietly in their home trying to keep their minds off their children's death.
In 1888, Anna died unexpectedly of heart failure in her sleep.
Martin ordered a statue of her from Europe for her grave, sold the over-sized house,and moved into the town. He remarried in 1897 to an average sized woman and lived a peaceful life until his death in 1919.