Brotherly love is expressed in many different ways. For Dr. Ed Galkin, it means hoping in the pilot seat and flying the world to fight Alzheimer's disease.
Galkin's big brother passed away two years ago from the illness. Both worked in the same building. Ed is a periodontist and pilot, and his deceased sibling Sam was an orthodontist.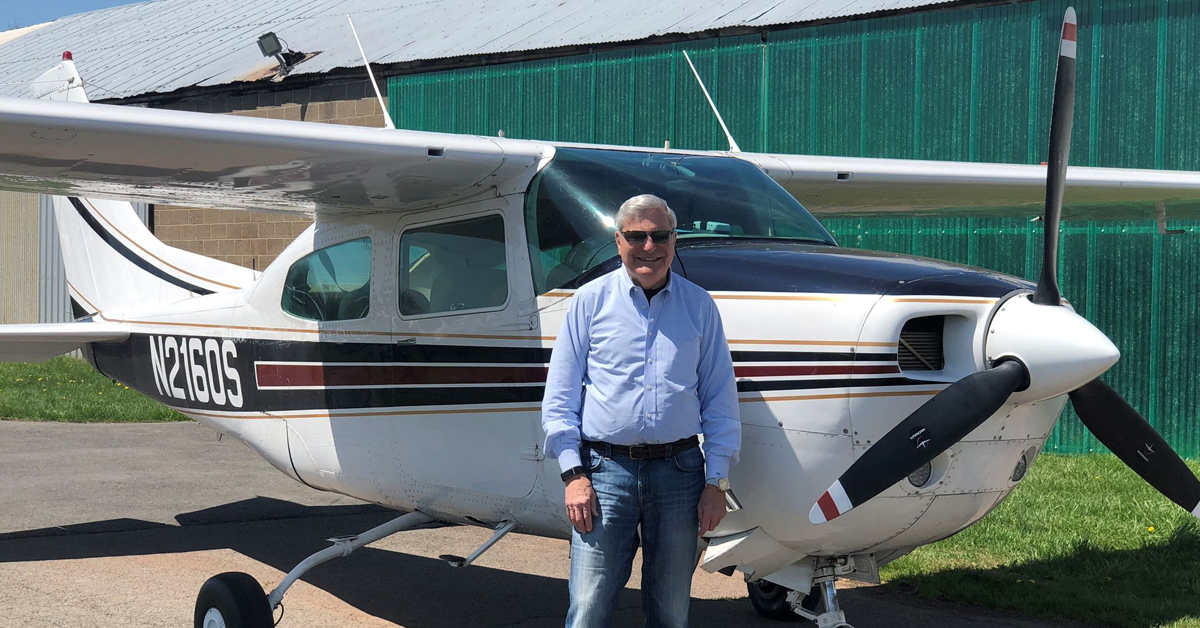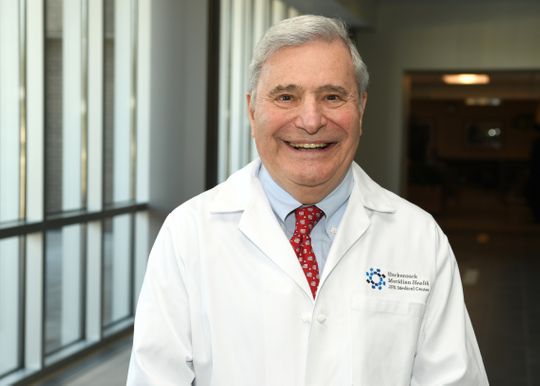 Ed will be accompanied by his longtime friend and co-pilot Mark as they travel in a Cessna 210 Centurion. He expects the adventure to last about a month.
Their website shows the trip route is in the Northern Hemisphere. Stops include Abu Dhabi, India, Taiwan, Japan and more.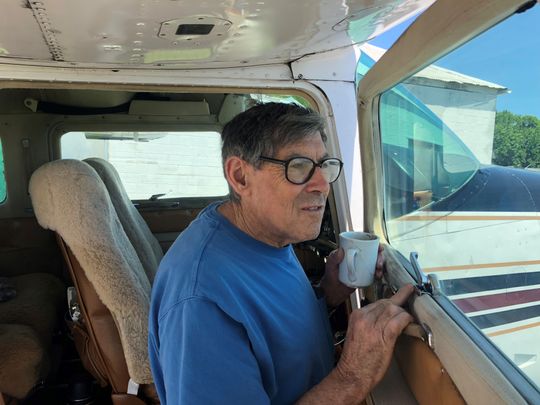 Galkin shares his excitement by saying, "Always a thrill to go — not every general aviation pilot gets to land in these places. We are enjoying doing this, but what makes it exciting for us is knowing that what we are doing is hopefully going to get us to a cure for Alzheimer's a little bit faster. It's our hope."
Many years ago, Ed flew for a dear friend of his who suffered from fibrodysplasia ossificans progressiva (FOP). That trip included visiting various locations to meet those with the diagnosis. He raised over $50,000 in donations and is happy to know that significant progress has been made over the years.
When reflecting on the idea to fly, he states:
"All of a sudden, something hit me — that I wanted to one more flight around the world. I knew I wanted to do it for a disease that was really important to me and Alzheimer's hit me right in the front of my head. I asked Marty if he wanted to go around the world with me. He had always wanted to do this with me. He said, 'I'm in.'"
The men hope to raise at least $25,000 for the Alzheimers Association, and have already received many donations before even taking off!