What can be better than welcoming a newborn into the world? Welcoming 5 newborns into the world! One family of four has become a family of nine after the mother miraculously gave birth to quintuplets. This family is so excited about their 5 new bundles of joy, especially since the parents had previously suffered four miscarriages and the loss of twin boys who were born at only 22 weeks.
The parents, Amy and Chad Kempel, are from Mountain House, California. These two have had their fair share of trauma when it came to pregnancy and birth. However, the sweet couple refused to be discouraged and they were finally able to have two daughters, who are now three and one.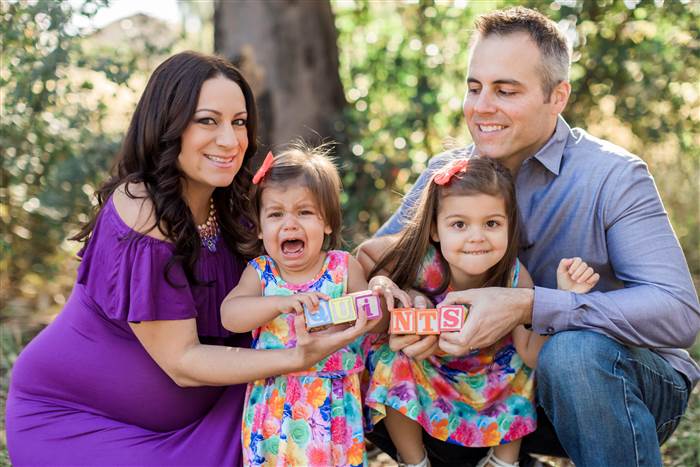 The couple was hoping to have their third and final child, but that is when they found out Amy was pregnant with quintuplets! Their two daughters, Savannah and Avery, were born as a result of Amy undergoing fertility treatments, which was also the case for her other pregnancies.
The reason having children has been so difficult for the couple is because Amy has an incompetent cervix. This medical complication means that she faces more struggles carrying babies to full-term. After hearing the news that they were expecting quintuplets, Amy, who is 34, and Chad, who is 36, were concerned about making sure they would get the proper care and that their five babies would have the best chance of life. Thankfully, all five babies are healthy! The three boys and two girls were born at 27 weeks on January 11 by cesarean section.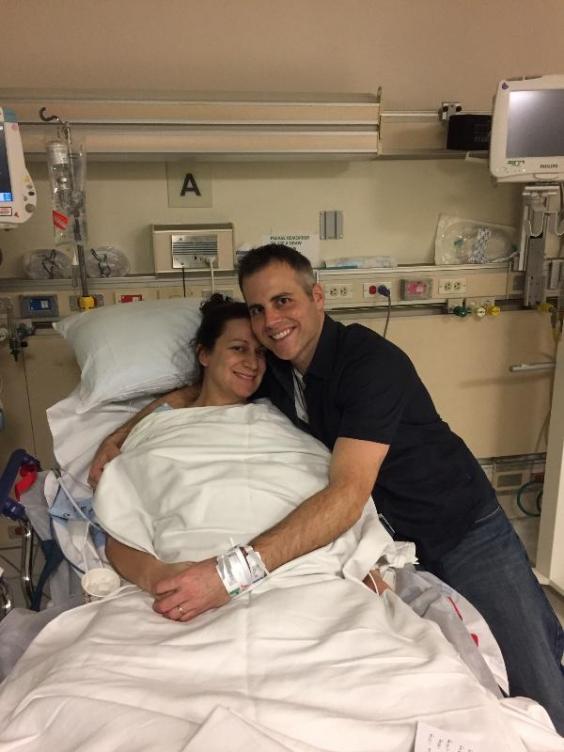 The babies each weighed between 2lbs 5oz and 2lbs 12oz. They will have to stay in the hospital's neonatal intensive care unit for about 10 weeks until they are healthy enough for their parents to take them home. "So far everything's going as well as it can at this point," Chad said. "There are no major complications, oxygen levels are good, brain scans showed they're healthy but we're still on edge every day."
Right now, the babies are expected to be able to go home with their parents at the beginning of March. The couple is trying to spend as much time with them as possible and is excited about what the future holds. "It's going to be chaos no doubt, but it's a welcomed chaos," Chad said. "Things are going to be turned upside at the house very soon but the focus right now is day by day."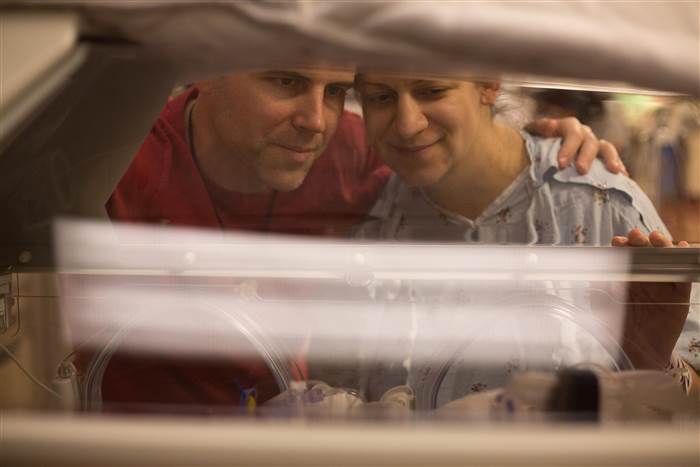 [Source/Independent]
Share this story and pray for these 5 little babies!