Our grandmothers will always have a special place in our hearts. They love us and take care of us perhaps even more than our parents. Their life experiences nourish and guide us as we stumble through our own lives. They give us hope and they're like our own godsend angels. There's a lot of effort that goes into pulling off the perfect wedding. All that was left for this beautiful couple was to pick their flower girls, and they both knew whom to pick instantly. Maggie and Josh Wakefield chose their respective grandmothers as their flower girls. Joyce Benedict, 75, who is the bride's grandmother, and Drue Fitzgerald, 74, who is the groom's accepted their roles as soon as the idea was brought to them.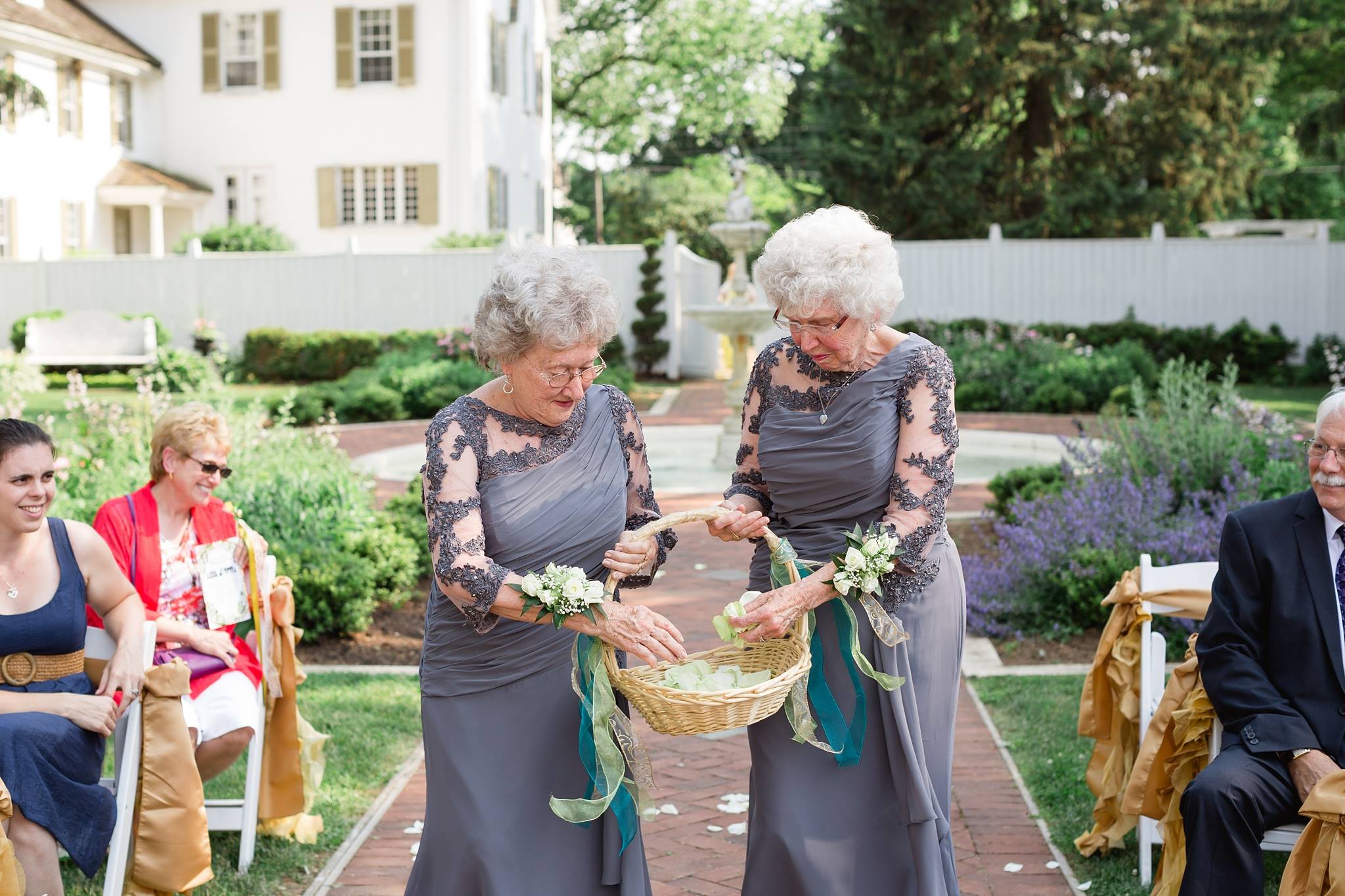 Drue and Joyce both walked down the aisle strewing rose petals along the way. They even wore matching gray lace dresses and were so happy that they both had big smiles at all times. Needless to say, they both immensely enjoyed their time as flower girls. Maggie and Josh were really happy that they could honor their grandmothers in such a way. Maggie and her sister were raised by their grandmother so she was almost like a second mom. Although she wasn't able to see the grandmas make their way down the aisle in person, she was able to view the photos later. Both grandmothers had a great time and they even got to dance with the groom at the reception.
Share this story with your friends who are planning a wedding to give them some ideas!