In July 2016, Taryn and Ben were elated to announce they were expecting their first baby. The young couple from Spring, Texas, were even more thrilled to learn it was a boy, due in January 2017.
Taryn and Ben are both hard-workers with difficult schedules. And while Taryn's family lives in the US, Ben's family is from Ireland.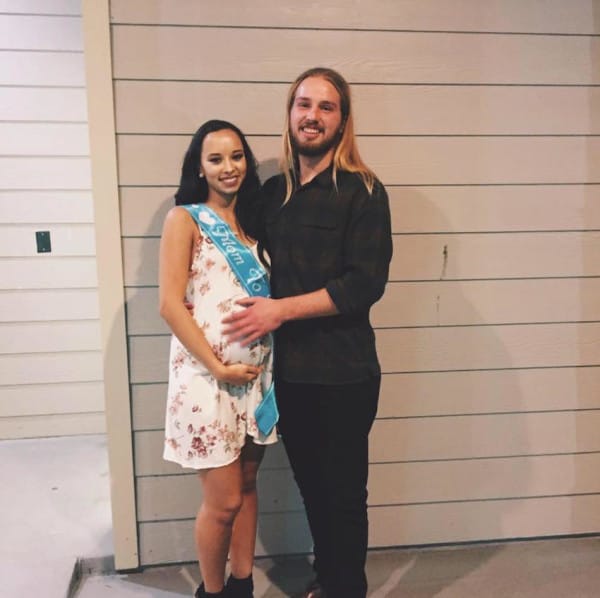 Though it has always been a goal for them both, Ben has never had the opportunity to take Taryn to his homeland and introduce her to his family… especially now that they'll have a son with Irish roots.
Recently, Ben came home from working a shift at his restaurant when he gave Taryn one of his customer's paid receipts.
The total for the table's meal rang up to $122.87 — but then Taryn looked at what the customer had written in the "tip" line.
He handed her a customer's paid receipt from earlier at work. A complete stranger was seated in Ben's section and he struck up a conversation with the friendly table.
He was stunned when the table left a $750 tip on a $122.87 bill, along with a handwritten note:
Hopefully, this can get you back to Ireland for the holidays.
Taryn quickly the photo to Facebook, where it went viral in no time.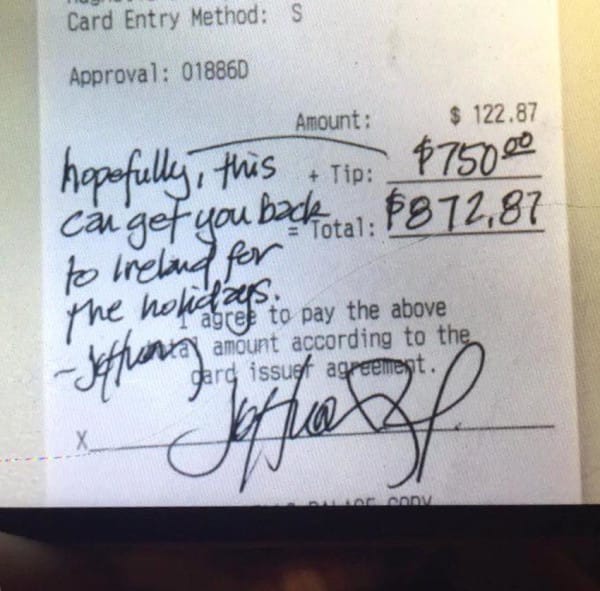 "Thought I would share it to show everyone that there is not only hate out there," Taryn said as she shared her photo.
"Truly blessed."
Thanks to a stranger's act of pure generosity, Ben, Taryn and Killian will be able to make that important trip after all.