Veteran French singer and songwriter Charles Aznavour, whose illustrious career spanned more than eight decades, has died at the age of 94, his spokeswoman told CNN on Monday.
He died in the French Alps where he had a house, said spokeswoman Vincence Stark.
Aznavour, who was born to Armenian immigrant parents in Paris in 1924, is perhaps best known for his 1974 hit "She" and 1964's "Hier Encore."
Last year Aznavour was added to Hollywood's Walk of Fame, and in 1998 was named CNN entertainer of the century.
The singer, who penned and recorded over 1,000 songs, was sometimes dubbed the French Frank Sinatra for his rousing, mournful style.
Indeed, Aznavour collaborated with Sinatra, along with other musical legends Elton John and Liza Minelli.
He was married three times and had six children.
Aznavour also championed the cause of Armenians around the world, and in 2015 visited his parents' homeland to commemorate the 100th anniversary of mass killings some scholars consider genocide. Turkey vehemently rejects that characterization.
Speaking to CNN's Becky Anderson in 2016, Aznavour said that "Being French is much more important for me than to be Armenian, but I am Armenian so I'm not going to deny that."
"I don't like people who hide something because they are afraid of not being welcomed somewhere. You don't like the Armenian? I leave, 'goodbye,'" he said.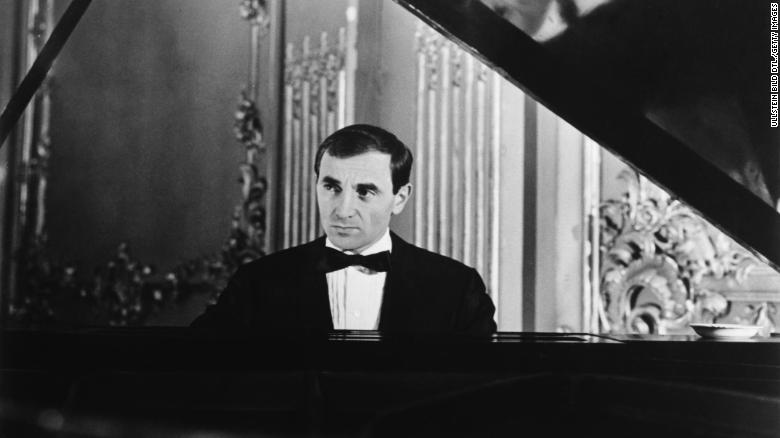 Aznavour was also also known for singing about subjects deemed taboo at the time — such as homosexuality, cross-dressing and transvestites.
"All the songs say the same thing — I love you, you love me. You don't love me, I don't love you," Aznavour told Anderson.
"So, what's so interesting about that when there are so many things around us which are very interesting," he said.
When asked about the secret to his success, Aznavour replied, "I read a book every night (for) one hour."
"And I learn something in different languages every night (for) one hour before (I) go to sleep."
Source: CNN