It is a song major stars dread: "The Star-Spangled Banner." Our national anthem is a tough song to sing well, and many professional singers and amateurs alike have attempted it. The ones who do well we remember, but the ones who miss the mark never quite live it down.
Ask Luke Bryan, country mega-star, who in 2012 flubbed when he wrote the lyrics on his hand and got caught reading them.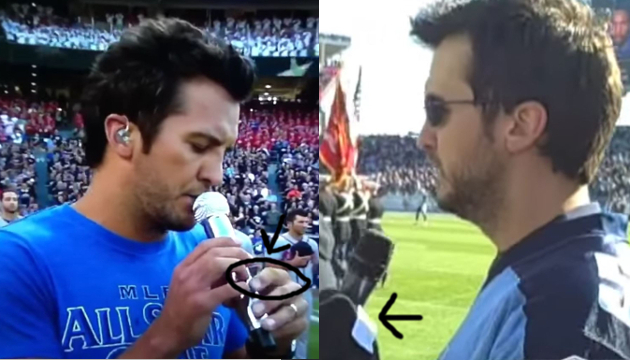 Yep, the song is a tough one, and it sets the bar for many singers, but no one would ever expect a toddler to sing it and not miss one word. That is precisely what happened when three-year-old Drake Grillo got up in front of thousands at the Syracuse Women's basketball game against Niagara.
The young tot stands poised and ready with the microphone in his hand. He has plenty of practice at home with his play microphone and "The Star-Spangled Banner" is his favorite song to sing.
As he finished the crowd erupted, though the young man probably did not understand what the fuss was about. The crowd and team were so jazzed Syracuse beat the other side by 50 points.
The internet loves it too.
After the young boy's performance, the Syracuse team celebrated his astonishing performance with a round of fist bumps. Drake was the youngest person ever to sing the anthem in the Dome.
When his parents were asked if he was nervous, mom Chelsea replies, "I just think he's too little to realize how big of a deal it is. We just try to stay calm for him and not really talk it up. We don't ask him if he's nervous, so then maybe he won't think of that. I don't think he really knows what nervous is yet."
Well, whatever you are doing mom, it is pretty impressive. Keep it up and great job Drake!