Sepp Shirey endured a tough 80-yard run to score a touchdown that will bring tears to your eyes!
God gives a life to live and how we choose to live and how we choose to make it meaningful, all depends on us. While there are some who pessimistically complain about all the troubles, there are some that strive to turn the obstacles into stepping stones. These are the kind of people that continue to inspire those around them. An Atlee football player recently had his dream come true when he chose to display his strength in front of the audience.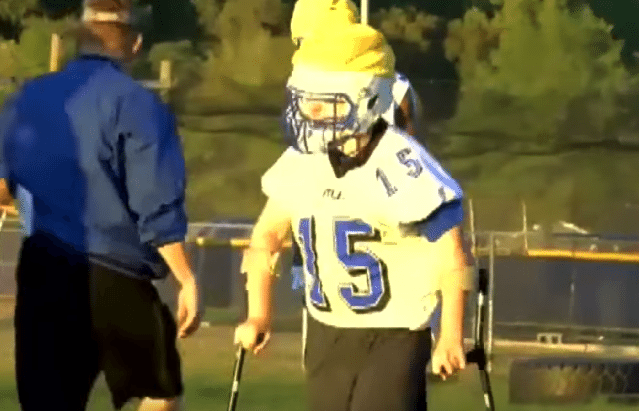 The Atlee Football team has a dedicated player named Sepp Shirey, who loves football. But then fate hasn't been very favorable to him. He suffers from cerebral palsy, a disorder that doesn't allow him to walk and move around like normal people do. Sepp requires crutches to walk on most days. But this restricted movement of his limbs doesn't stop him from playing his favorite sport. He has also mastered the knack of maneuvering through obstacles.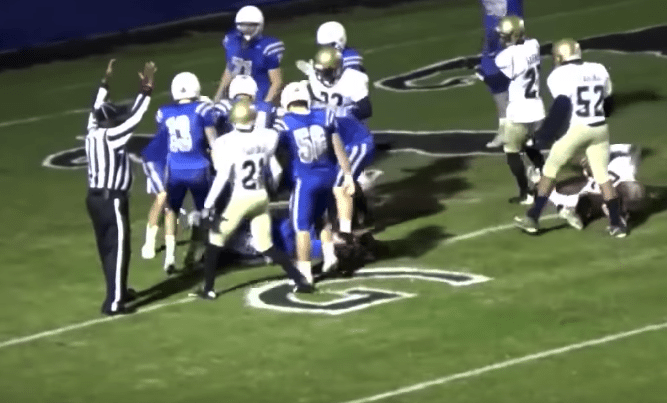 One Friday night when Atlee football team was competing against Varina team Sepp had his best game ever. He got the best opportunity of his life and he made the best use of it as well. Before the game, coach Matt Grey had informed the team that Sepp would be on the field that day and had asked them to plan and execute a two-hand touchdown. Hunter, Sepp's father wanted to make this game special for his son. When he approached the coach with this request, the team then planned to tackle him and the plan was also shared with everyone else in the team, other than Sepp. Varina coach Stu Brown did not hesitate a bit to be a part of this plan. The game was progressing smoothly and halfway through Sepp was to receive a handoff. Varina players with their true game spirit backed off from tackling him and instead started cheering him heartily. This was a day he chose to fight his limitations and show to the world his strength. Ignoring that he needs his crutches, he proceeded without a halt going 80 yards ball in his hand all the way to the end zone, for a touchdown.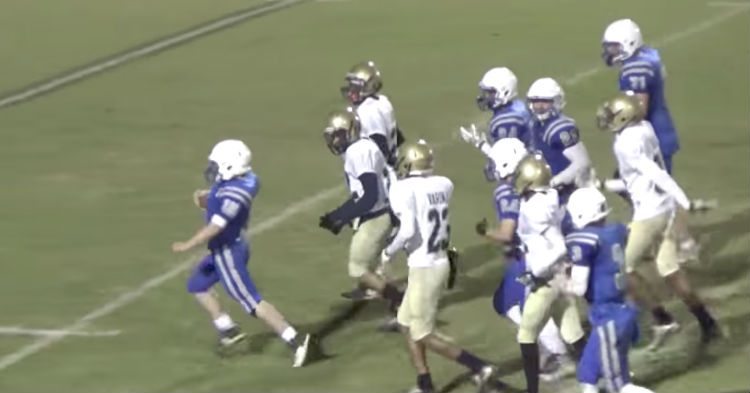 Talking about the memorable incident, coach Brown said, "We learned more from him than what anyone thought we gave him. The definition of physical and mental toughness is Sepp marching 80 yards. It's the toughest 80-yard run I've ever witnessed. I'll tell you that." For Sepp, football wasn't new. Being on the field wasn't new either. But that game where he got to make his touchdown without any help was the biggest achievement for him and one that gave him a game to remember forever. it indeed turned out to be a wonderful game not just for him but also for the others in his team and the audience as well.
Share Sepp's inspiring story and remind your friends that anything is possible!