A traveling circus lost one of their attractions when reports of animal cruelty and neglect surfaced. 9-month-old tiger Aasha was severely underweight at 30 pounds: a fourth of what she should weigh.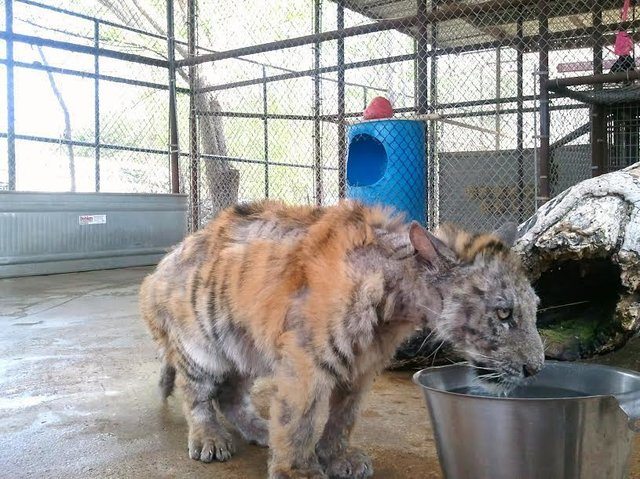 Housed with a larger tiger, Aasha was often growled at and nipped. When a US Department of Agriculture inspector saw Aasha's condition, they reached out to rescue specialist and founder of Texas' In-Sync Exotics Wildlife Rescue and Educational Centre, Vicky Keahey.
Keahey too was shocked at Aasha's size and immediately recognized the small tiger also had ringworm – causing dry, cracked, bleeding skin.
The treatment, medical baths, were not Aasha's favorite activity, but soon she became accustomed to touch and to water. Her health began to improve, and so did her interactions with people.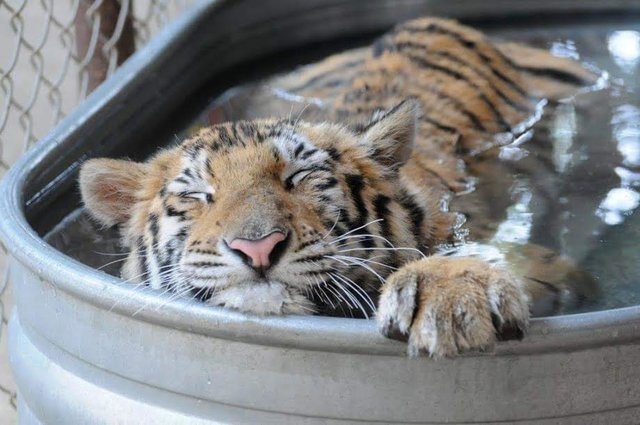 After a few months, Aasha looked like any other healthy tigress and rescued male Smuggler found her particularly appealing. Caged next to her, he often would show off for her like males in the wild do. With caution, the rescue center allowed supervised "dates," and the two tigers hit it off.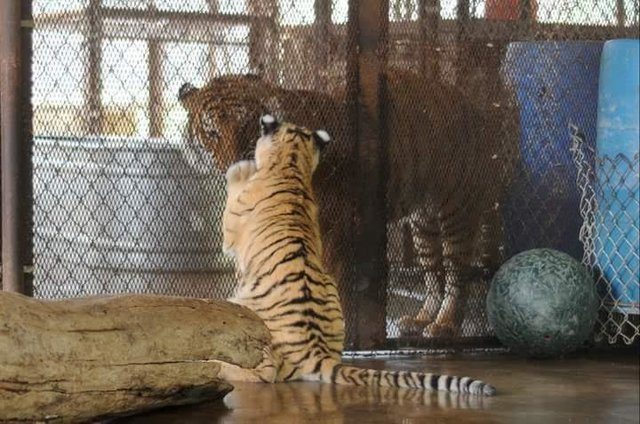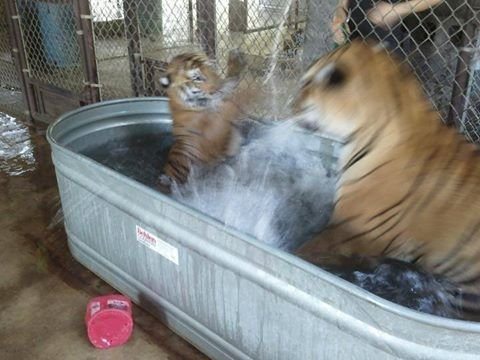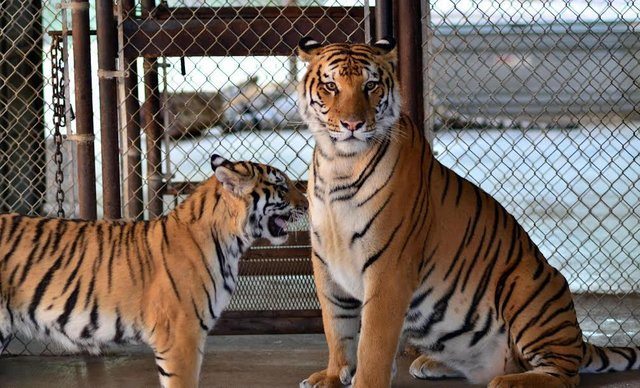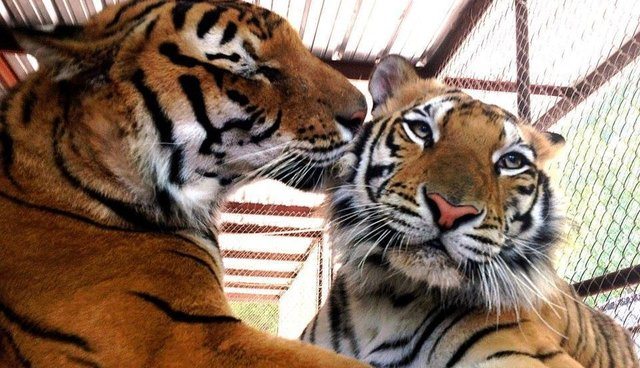 Now they live in the same enclosure together and seem forever bonded. Four years after Aasha's rescue she found her soulmate and together theirrrrrrrr great!