Prayer is the answer to many of life's problems. Whether you are sad, angry, stressed or depressed turning to God the Savior in these times of turmoil can help calm your mind and your faith in God has the power to heal you. If you've experienced the death of a loved one in your friends or family circle praying to God and asking for the strength and endurance to bear through the pain will help you immensely. God helps those who are in mental and emotional pain and suffering and whether you're 8 years old or 80 years old God always hears and answers your prayers.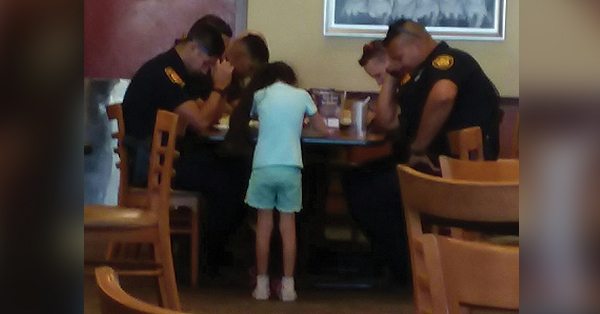 One 8-year-old girl named Paige Vazquez used her belief to make a group of police officers at a restaurant feel better. The police officers were mourning the death of one of their fellow officers, Officer Miguel Moreno, and the little girl could see the sadness on their faces. She left the table where she was seated with her grandmother and went up to the police officers table. She asked them if she could pray for them. The little girl used her inner instincts to turn a sad situation around and didn't hesitate to act from the heart.
Paige's grandmother posted a photo of her granddaughter and the police officers bowing down in prayer at the table. Her grandmother Martha Bosquez wrote on her Facebook page – "Paige praying for our men in blue 8 officers having dinner she walks up to the table and asks them' may I pray for you to be safe, & so that God may take care of Y'all?"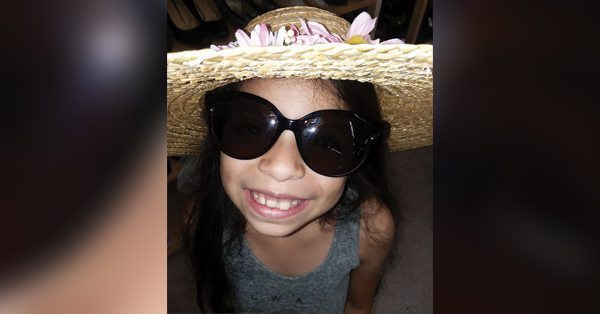 Paige told Inside Edition, "I know they have a rough time sometimes, and sometimes a little prayer can make someone's day,". Officer Miguel Moreno worked for the San Antonio Police Department and was shot and killed in the line of duty. So Paige's timing was just right. Miguel was 32 years old and served 9 years as a police officer. His brother Arturo also wanted to join the police department after being inspired by Miguel. The community has shown their love and support for the deceased police officer by laying down blue ribbons and flowers outside the downtown police headquarters and have sent support letters too.
The picture of Paige praying with the police officers has been receiving a lot of attention from lots of people on social media. It's amazing to see such an act of kindness and compassion come from such a young girl. In fact, one police officer walked up to Paige's grandmother sitting in the restaurant and thanked her. People have also been showing their appreciation at how well Paige was brought up with one woman saying on Facebook, "You have done an amazing job, Mom, to raise a child with so much compassion."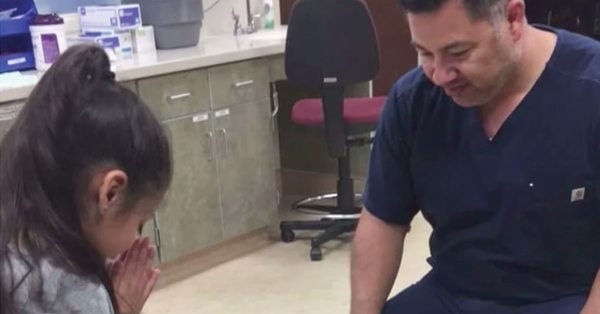 Even the San Antonio Police Department expressed their gratitude on Facebook by posting a simple statement – "A wonderful moment to lift our spirits on the hardest of days." Fellow police officers remember Miguel in their own way. Some went to the restaurant that he frequented and ordered a burger and a beer on his behalf and left it for him on the table along with his photo.
Bible Verses About Prayer
Prayer is very important and God calls us to prayer in the bible. Here are a few bible verses that explain the significance of prayer: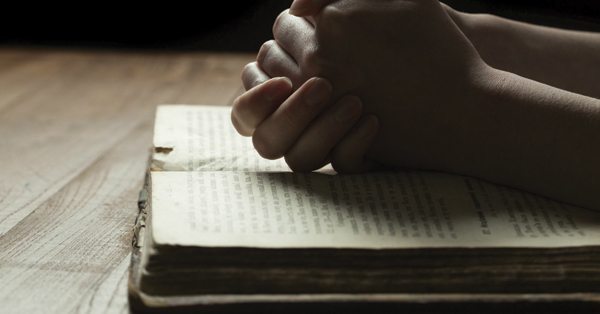 This is the confidence we have in approaching God: that if we ask anything according to his will, he hears us. And if we know that he hears us—whatever we ask—we know that we have what we asked of him.  If you see any brother or sister commit a sin that does not lead to death, you should pray and God will give them life. I refer to those whose sin does not lead to death. There is a sin that leads to death. I am not saying that you should pray about that. -1 John 5:14-16
Hear the supplications of your servant and of your people Israel when they pray toward this place. Hear from heaven, your dwelling place; and when you hear, forgive. -2 Chronicles 6:21
If my people, who are called by my name, will humble themselves and pray and seek my face and turn from their wicked ways, then I will hear from heaven, and I will forgive their sin and will heal their land. -2 Chronicles 7:14
I pray that the eyes of your heart may be enlightened in order that you may know the hope to which he has called you, the riches of his glorious inheritance in his holy people. -Ephesians 1:18
And pray in the Spirit on all occasions with all kinds of prayers and requests. With this in mind, be alert and always keep on praying for all the Lord's people. -Ephesians 6:18
And when you pray, do not keep on babbling like pagans, for they think they will be heard because of their many words. -Matthew 6:7
May my prayer be set before you like incense; may the lifting up of my hands be like the evening sacrifice. -Psalm 141:2
Answer me when I call to you, my righteous God. Give me relief from my distress; have mercy on me and hear my prayer. -Psalm 4:1
Do you believe in the power of prayer? SHARE this story!