The Blount County Sheriff's Office were searching for a missing 6-year-old boy in the Top of the World area near the Great Smoky Mountains National Park.
Responders on the scene said Kaydon Leach just walked right out of the woods, though the rural terrain had made locating him grueling for investigators. Officials said Leach disappeared the night before.
When Kaydon was found, his little dog was right beside him.
This is the dog that was guarding 6-year-old Kaydon Leach when a search crew found them this afternoon. The boy & his dog were missing overnight in the rain for 22 hours. @wbir https://t.co/FJBpJfjNCp pic.twitter.com/gsKeMTR1mt

— Melissa Erickson (@mel_erickson) April 24, 2018
"The dog was with him, yes," said Blount County Sheriff's Office Chief Deputy Jeff French. "The dog growled at the rescuers when they approached Kaydon, so the dog is a protector."
Dispatch said Kaydon was found alive and medical personnel checked him at the scene. From there, investigators said he went to a nearby hospital.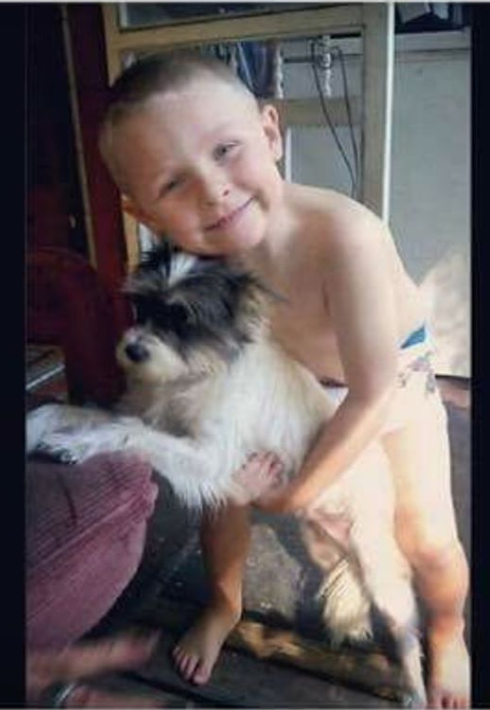 With Kaydon missing for an entire night in the rain, his dog Chula guarded him and kept him safe until others could reach him.
"We're so thankful to everyone, from local law enforcement agencies to volunteers, who helped us find Kaydon," the little boy's family said in a statement released Tuesday evening. "The amount of support we have received has been tremendous, even from people we don't even know. We appreciate all our friends and neighbors, and ask for privacy at this time."