Music is such an amazing gift that God has blessed us with! We all love listening to our favorite tunes and some of us are lucky enough to be gifted singers or musicians. And, what's even more impressive is an entire family filled with talented singers! The Holland family is a pretty big group. In fact, their family includes the two parents, one boy, and five girls… now that boy is outnumbered for sure!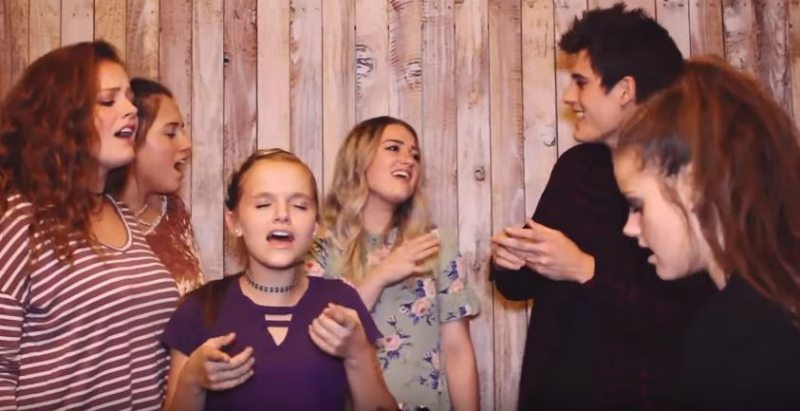 The Holland family has a lot to offer, though, because they are all very talented singers! The sweet group all gathered together to perform a cover of "I Won't Give Up" by Jason Mraz. The one boy, Kenny, starts the song off and then goes into a wonderful duet with one of his sisters. After a little while, the rest of the group joins in and sings along in perfect harmony! Kenny later posted the cover on Youtube where people all over the world have been watching it! This family is truly talented and we can't wait to see what else they come up with!
Watch the Holland siblings all sing together in the video below:
https://www.youtube.com/watch?v=0z9u8foEpVg
[Source/Inspire More]
Share this beautiful cover and amaze your friends!