A brief video, shared through social media, of a homeless person resting in a Dunkin Donuts has provoked outrage throughout the internet and resulted in multiple firings of staff. Located in Syracuse, New York, Jeremy Dufresne, who is homeless, often stops at Dunkin Donuts.
Shared on Facebook, this video demonstrates a worker named Shakeen Robbins throwing a bucket of cold water over Dufresne's head and yelling at him. You can hear Robbins stating he's tired of having to tell Dufresne not to sleep in the restaurant. Dufresne had rested quietly, with his head in his arms, waiting on his phone to charge.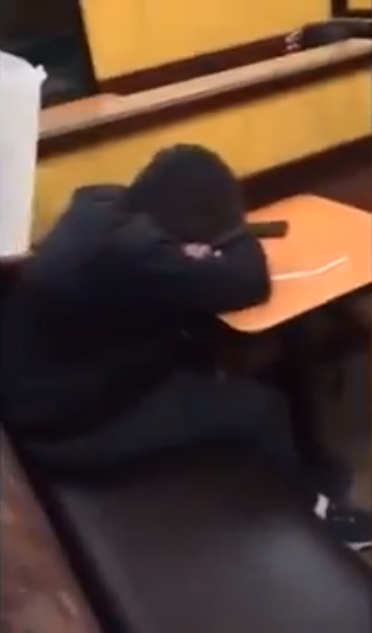 Robbins ordered Dufresne to leave instantly after being doused in water and threatened to contact police. One of the staff, who believed the whole ordeal was funny, released a disturbing video of the case online. Even some staff in the background can be heard giggling. The video now has accumulated over 5 million views since it was posted.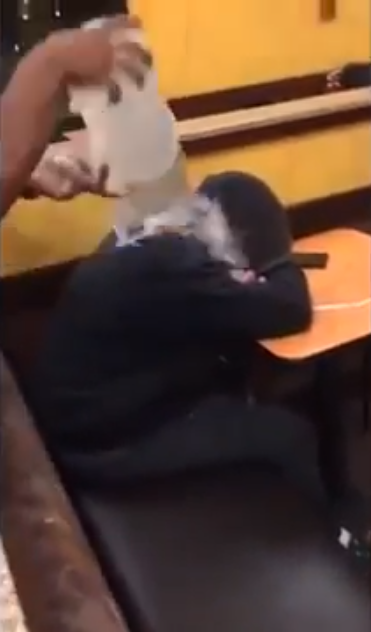 Eventually, Dunkin Donuts franchise owner Kimberly Wolak announced that as the case was investigated, all employees concerned had been suspended. She is also currently attempting to get in contact with Dufresne in order to apologize to him. In order to get out of the cold, Dufresne often visits this local Dunkin Donuts shop, typically taking the time to charge his phone while he is there. He does this every afternoon so he may wish his mother a good night through their routine phone call.
Although he was treated horrifically that night, Dufresne said he understood the employee who had acted out towards him and recognizes that they were probably just having a rough day.
Robbins, who has since been fired from his work at Dunkin' Donuts, says he profoundly regrets his actions. He claims he and Dufresne are generally friendly, and that by offering him a free donut at the end of his own shift, he used to break company rules, and that they would sometimes sit around and talk.
Robbins added that five years ago he himself was homeless and that when he first saw him, he wanted to assist Dufresne and do everything he could to help.
But Dufresne had fallen back to sleep after being warned prior and had occasionally acted up for the past couple of days. This, accompanied by Robbins' "bad day", had pushed him to drench Dufresne in ice cold water – something he now regrets.
The story of Dufresne has reached many individuals since the video became viral, including NGO founder Al-Amin Muhammad, who operates We Rise Above the Streets, an organization devoted to assisting homeless people. A protest was held at the restaurant by the NGO, and a GoFundMe campaign for Dufresne was set up.
As of now, $24,592 has been gained by the fundraiser, which had a modest $150 aim. This just goes to show how a devoted community, loyal followers, and a Christ-like state of mind can, quite literally, change people's lives.