The best employees in a company are the ones who know their job and perform it to the best of their abilities. And sometimes, that employee is a dog. For Accuride International Inc.'s boss, Michael Reeg, his best employee is Meeka the dog who has helped him adjust to his home-based office. Since the transition from a regular office to a home-based one wasn't easy, it was Meeka who made every day exciting for Reeg. And he feels the job deserves the highest award he could give – Best Employee of the Quarter! Meeka is an exceptional dog. She is a hard-working employee at Accuride International Inc. and she has a wall of awards to prove her worth. Apart from the boss, Michael Reeg, the employee also has one more employee – Kya, the family's other dog.
Ever since Reeg started out as district sales manager for the drawer slide manufacturer, working from home has been a different experience. He says, "Transitioning to a home-based position was quite a change. It's quiet here. You need to get yourself fired up and excited about the day. Having a faithful companion in the office certainly helps." There are ways in which Meeka has proved to be far useful than simply taking on the workload. Reeg says, "There are times that I'll even talk to her as I work through a problem or map out a customer solution. I try out my sales pitches and presentations on her. She's not easily impressed or swayed. All she hears is 'blah, blah, blah, Meeka' — but she likes to hear my voice and I love that she pays attention. Having her in my office all day is something that we both look forward to."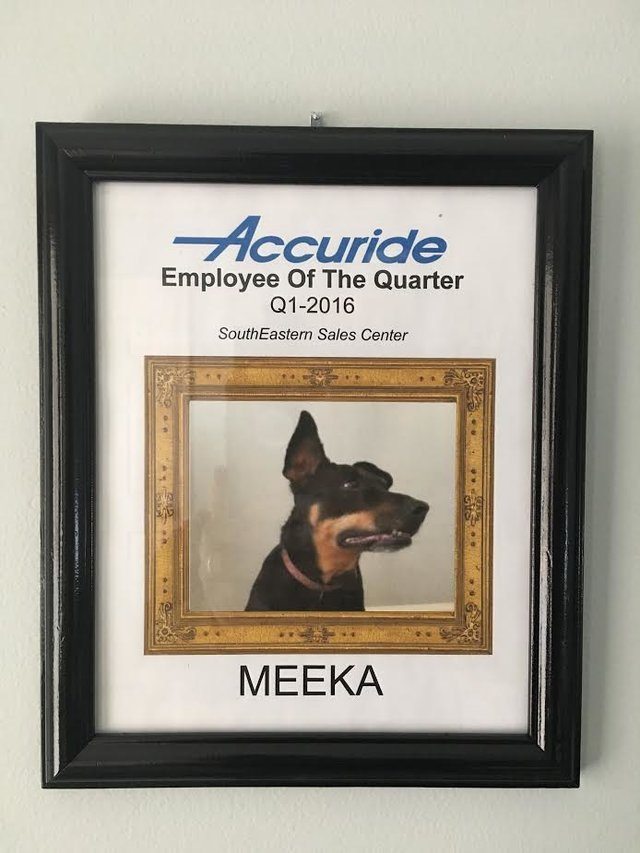 Kya, the other dog is the opposite of Meeka. She is least interested in the company and only comes after Reeg's wife goes away. Meeka sometimes shows up for work when Reeg is traveling. That is the kind of dedication Meeka has shown. And her dedication is what led Reeg to award his dog with the title 'Employee of the Quarter'. Madison, Reeg's daughter wasn't surprised at the decision. Instead, she found it hilarious. Reeg created a framed picture of Meeka and hung it on the wall. He even made it looked official with all the writings. That was in 2016. And since then, Meeka has been winning all the awards for herself. Even Reeg's colleagues have observed Meeka's stellar performance. According to them, "He sends an update after every quarter. Meeka is an outstanding support to Michael and his work. Dogs are the best."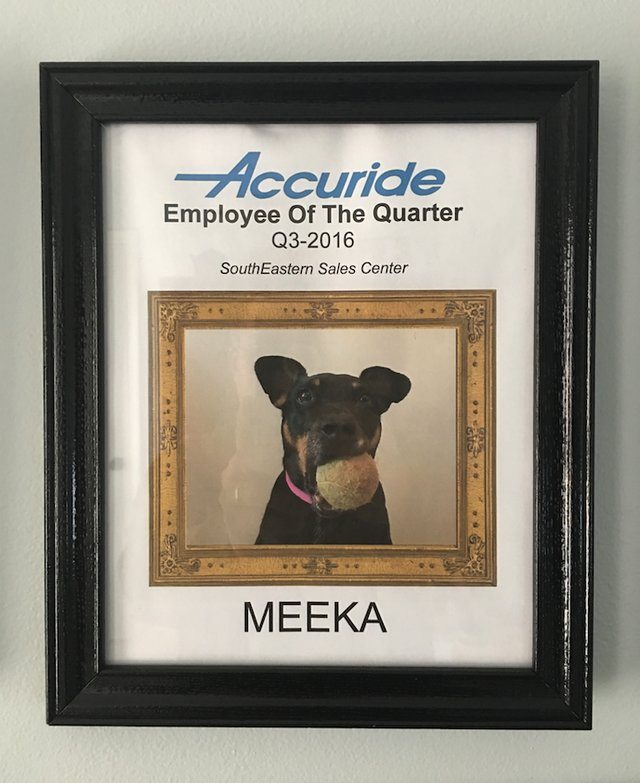 Reeg isn't too worried about Kya feeling left out as she is hardly interested in the job. Meeka, on the other hand, has become more efficient as an employee and Reeg might have to start thinking about the new promotion. It could involve more responsibility and we're sure Meeka wouldn't mind. She is, after all, an important part of the organization.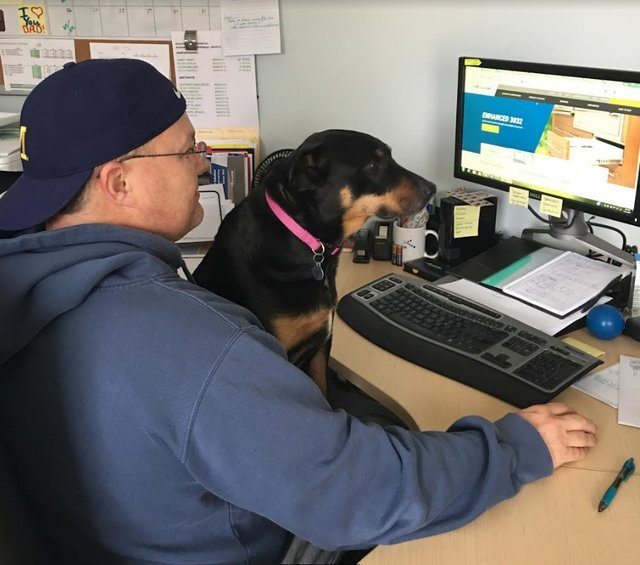 Share this funny story with your friends who work from home to make them laugh today!