When our loved ones are living their golden years it's hard to come to terms with the fact that soon you may never get to spend time with them again. It is just the journey of life and we cannot do much to change that. The good Lord has blessed us with our time on this planet and we must spend our days being good people and helping those we love.
God is generous enough to give us small blessings that often come in disguises, this is the story of one of those blessings. Meet Carl Sabatino, growing up he spent a lot of time with his aunt Jenny Verastro, who, like any great aunt, treated Carl like her own child. He spent most of his childhood at her home where he noticed a painting that he named "The Woman in the Fuzzy Hat."
When it was time for Jenny to leave this world, Carl was heartbroken. During her final days, Jenny called Carl to her side and told him something that she had kept from him his entire life. Three days prior to her passing, she told Carl, "Don't forget, Carl, to look under the sewing machine."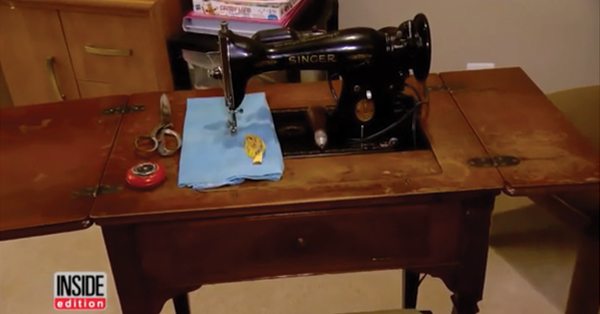 Jenny had an old Singer sewing machine that most old ladies have in their homes. Carl never paid much heed to it until his aunt gave him specific instructions. He found the old machine and while tinkering around with it, something fell from underneath. It was a large, flat rectangular item wrapped in old newspaper. When he inspected the packaging, he noticed that the newspaper was from the 1950's. He carefully removed the newspaper and there was the painting that he had been seeing his entire childhood. He didn't pay it much thought, but he kept wondering why his aunt would leave him something that seemed so worthless.
With these thoughts nagging him, Carl took the painting and gave it a closer inspection. That's when he noticed s signature on the left upper corner. It was none other than Pablo Picasso's. Apparently, his aunt's husband had bought the painting during World War II from a street merchant in London for about $10. Carl couldn't believe his eyes. The painting he had dismissed and ignored all those years was painted by one of the world's most renowned painters.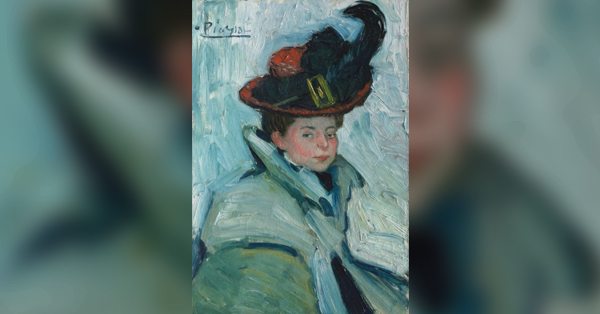 This painting is reportedly a recreation of Picasso's 1901 masterpiece called "Woman With A Cape" which hangs at the Cleveland Museum of Art. Carl believes the duplicate was also painted by Picasso himself, but an art expert dismissed his belief almost immediately. Although the painting is in color, which was not very common during those times, the expert didn't really have an answer regarding the origin of the painting.
Carl did his own research and learned that Picasso experimented with a particular printing technique using colors in 1936, which strengthened his belief that the painting in his possession could be the real deal. He took it to another art expert who extracted some paint pigments and reported that they were a match to materials used by many European artists during the 1930s. The expert also discovered a partial thumbprint set in the paint, which he believes could only belong to the painter.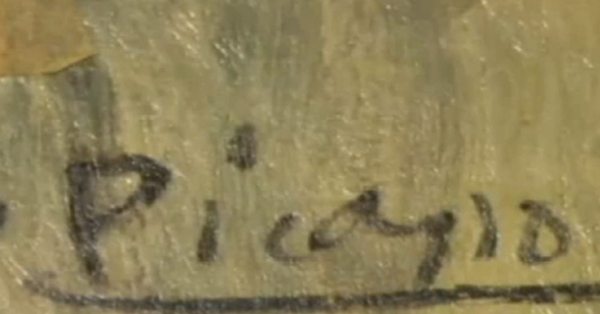 If all speculations turn out to be true, then Carl is in possession of an original Picasso artwork that could fetch anywhere between $25 million to $30 million. This is one example of God working in mysterious ways.
Unusual facts about Pablo Picasso you didn't know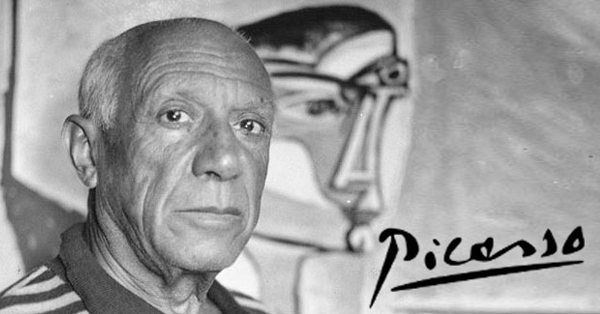 1. When Picasso was born, he was so weak that the midwife thought he was a stillborn. She left him alone and tended to his mother, but his uncle Don Salvador saved his life.
2. When Picasso was baptized, he was given the name Pablo Diego José Francisco de Paula Juan Nepomuceno María de los Remedios Cipriano de la Santísima Trinidad Martyr Patricio Clito Ruiz y Picasso. His name is 23 words long and includes names of various relatives and saints. His father's name is Jose Ruiz Blasco, and he gets his surname from his mother whose name was Maria Picasso y Lopez.
3. It appears that Picasso was a prodigy because his first word was apparently "piz," the shortened version of the Spanish word "lapiz," which means "pencil." He received formal art education from his father, who was an art professor and artist. By age 13, his father believed that Picasso had surpassed the teacher and vowed to discontinue painting.
4. He finished his first artwork at 9 years of age. It depicts a man on a horse in a bullfight. At 15, he finished his first major painting called "First Communion," which features his mother, father, and younger sister who appears to be kneeling before an altar.
5. Although Picasso was a genius and much ahead of his peers and classmates, he was often sent to detention for being a "bad student" who disliked following orders.
6. His first job was a contract with an art dealer named Pere Menach, who paid him a monthly salary of 150 francs, which is worth approximately $750 today.
7. In 1909, he started an art movement called "cubism" with Georges Braque, a French artist. Their paintings depicted many "little cubes" which led to the moniker.
8.In 1911, the iconic Mona Lisa was snatched from the Louvre. Cops brought in Picasso's friend Guillaume Apollinaire who told them that Picasso was the culprit. They were questioned extensively before being released.
Pablo Picasso remains one of the most iconic artists of all time. Few artists have come close to his talent and skill, but he continues to remain a league apart. He was blessed with artistic genius and skill that remain a standard that not many have managed to reach. To the world, he was a gift from God. And to Carl Sabatino and his family, they have Picasso and the good Lord to thank for their good fortune.