Losing a loved one can be the most difficult thing to face. Everyone is fighting his or her own battle, so being a little extra kind would ensure that we do not make it more difficult for others. This is also something that we can do to show our gratitude towards God, by being nice to his creations. Diana Register saw her life fall apart when her husband was diagnosed with pancreatic cancer. But she could not break in front of the others, so she found some secret spots to let her tears out. Traffic signals, parking lots, and her closet were her favorite spots when those uncontrollable bouts of tears came out.
On one such occasion when she could not control her tears she was in the line on the drive-thru of Dutch Brothers. The barista who noticed that Diana was crying did the most beautiful thing. Soon after Diana grabbed her drink she hurried to find a spot to let her sorrow out. And that was when she noticed the words "We love you" written on her cup. The barista who had seen her crying had done the best she could to make her feel better. This unconditional act was not going to fetch the barista anything but it did make Diana feel a little better. And this incident became her inspiration to be kinder to the people around her. She realized that little deeds of kindness can brighten up the world.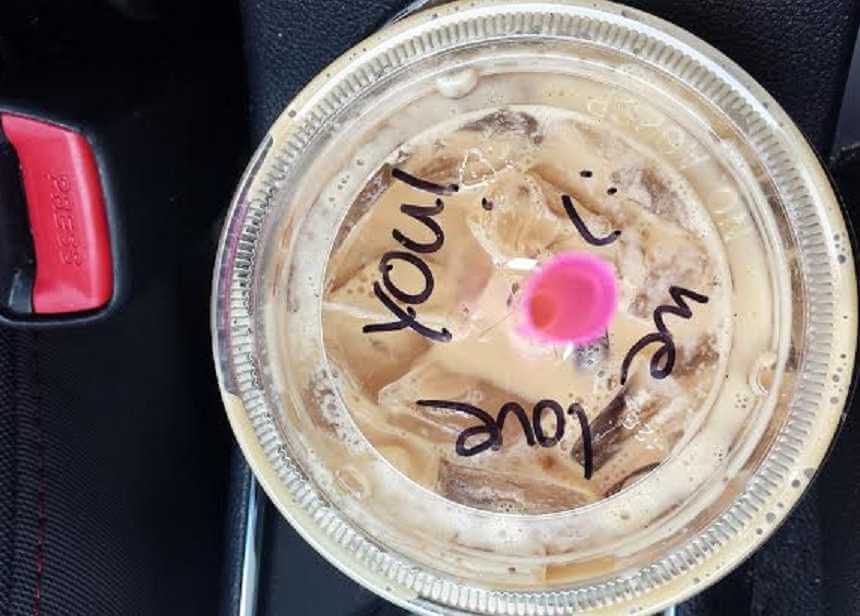 Share this story to inspire more acts of kindness!