Animals are God's gifts to us and many of them make for extraordinary companions! Cats and dogs make amazing pets and each one of them deserves a loving home with a loving family. Unfortunately, there are so many animals that find themselves stuck in shelters. To make things worse, many times these animals become traumatized by their negative past experiences and it makes them even less adoptable. Now, one video of a very scared kitty is making its rounds on the internet after a woman shared the clip and begged people to help out.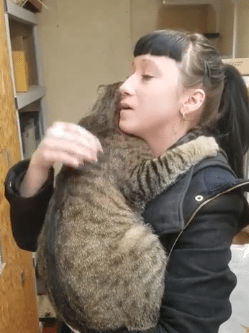 It all started when a Washington couple, Jessica Parken and her fiancé Andy Brumagen, visited a local "mom and pop" store. The two were immediately drawn to a large tabby cat that was hanging out in the shop's kitty condo. When Jessica and Andy went over and took the cat out to say hello, they were surprised to find out that the animal was actually very friendly. In fact, the cat was so friendly that when Jessica tried to put him down he latched on and wouldn't let go! The sweet cat hugged and snuggled Jessica almost as if it was trying to say, "Please take me with you. I want someone to love me." The cat's desperate need for attention and affection moved Jessica to tears.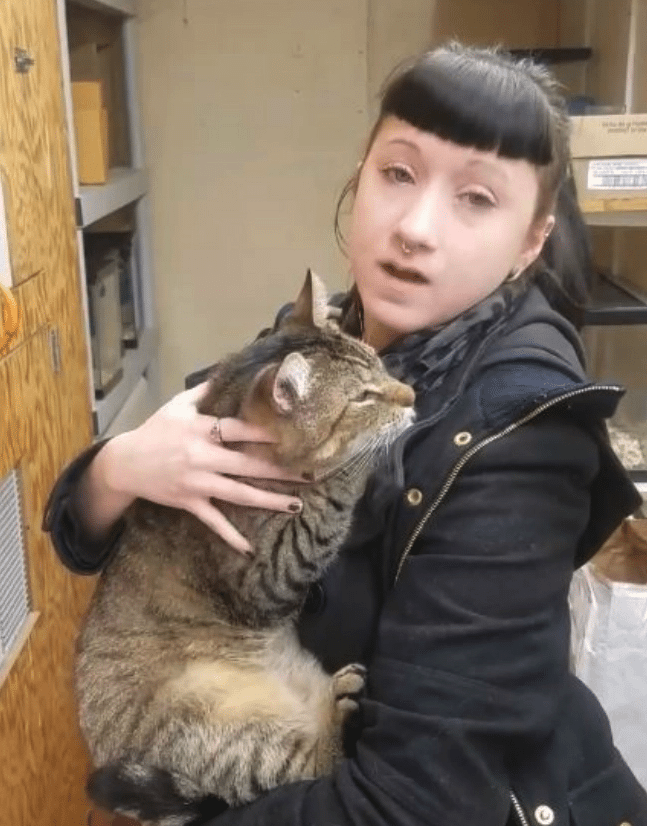 The couple named the cat "Clutch," but they sadly had to leave him at the shop. Even though they admitted they wanted to take Clutch home that day, they knew they simply couldn't. "For everyone who keeps asking why we couldn't take him is because we have a 19-year-old cat at home who needs constant love and affection and would probably get very depressed and die if we brought another animal home and we have a three year old child as well," Jessica said. But, the couple did still want to help the cat get adopted, so they shared a video of Clutch on Facebook and are asking someone to adopt the sweet animal.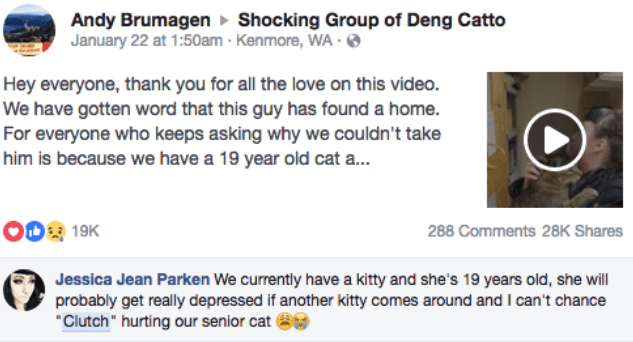 [Source/InspireMore]
Share this story and encourage others to consider adopting a shelter animal!