Moving to a completely new country can teach you some amazing things. For Lisa M. Ca, one thing, in particular, caught her eye. She noticed that her new state in Michigan had some very different bird ecosystems than her old home in Germany.
"I wanted to get a little closer and started researching what cameras are out there as a little addition to my DSLR," said Ca. "This is how I found the Bird Photo Booth."
This was particularly fascinating to Ca, since Michigan and Germany have very similar seasons and weather patterns. But the birds are quite different.
Once Ca began taking pictures, she decided to share them online. To her shock, her "bird photo booth" was instantly popular, with pictures being shared all around the web.
What exactly is a Bird Photo Booth? It's a special seed dish that lets birds enjoy a tasty snack…all while getting their picture taken. The birds love it. As for Ca, she gets some absolutely beautiful photos.
From scarlet cardinals to common grackles, the birds flock to the Bird Photo Booth to enjoy some seeds and pose for the camera. And the internet gets the special privilege of enjoying their photos.
An austere blue jay who's not afraid of the camera.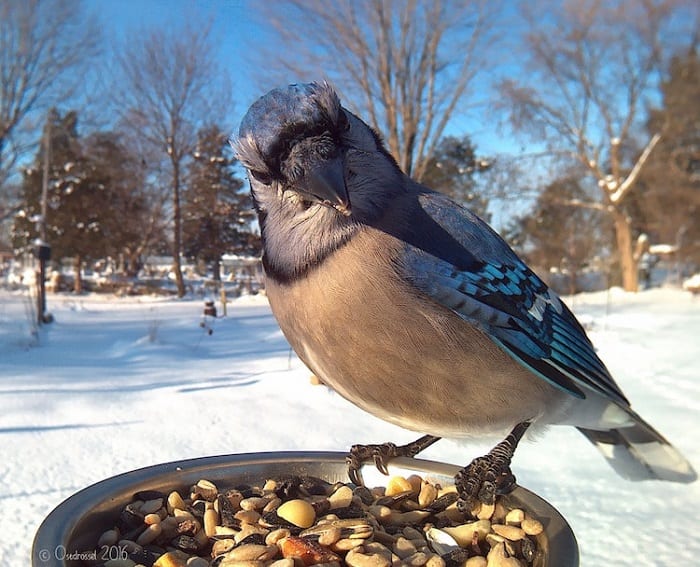 This tufted titmouse is as cute as a real mouse.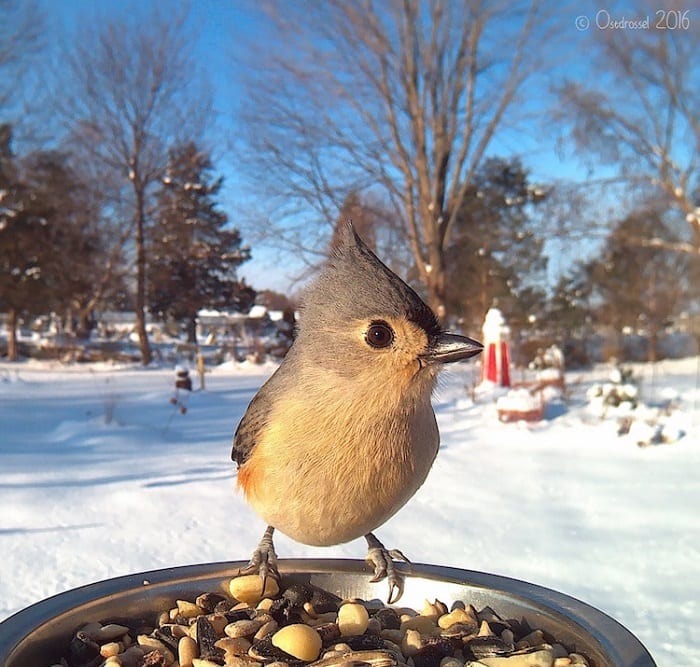 Those glossy feathers don't look common to me.