Some people have the ability to leave an outstanding mark on your life after meeting them. Their charm and good will are just a few of the qualities they possess that make them such an outstanding human being. New Jersey resident, Charlie Poveromo, was one of those people who seemed to always leave a great impression on those whom he crossed paths with.
As a bartender at Grissini restaurant, Charlie enjoyed being able to take care of guests to ensure their dining experience was one they would remember. "He was one of the finest gentlemen I ever met. Everyone felt like an individual to him. He spoke directly to people, his eyes never wandered", said Tony Del Gatto, owner of the Grissini restaurant. Charlie had a way of making a person feel as if they were the only and most important person in the room. Perhaps this is one of the main reason why his wife, Velvet, fell in love with him.
Charlie enjoyed taking care of those people around him. He was always willing to help out if he felt someone needed help. He took time and energy out of his day to assist local garbage men who looked as if they needed help.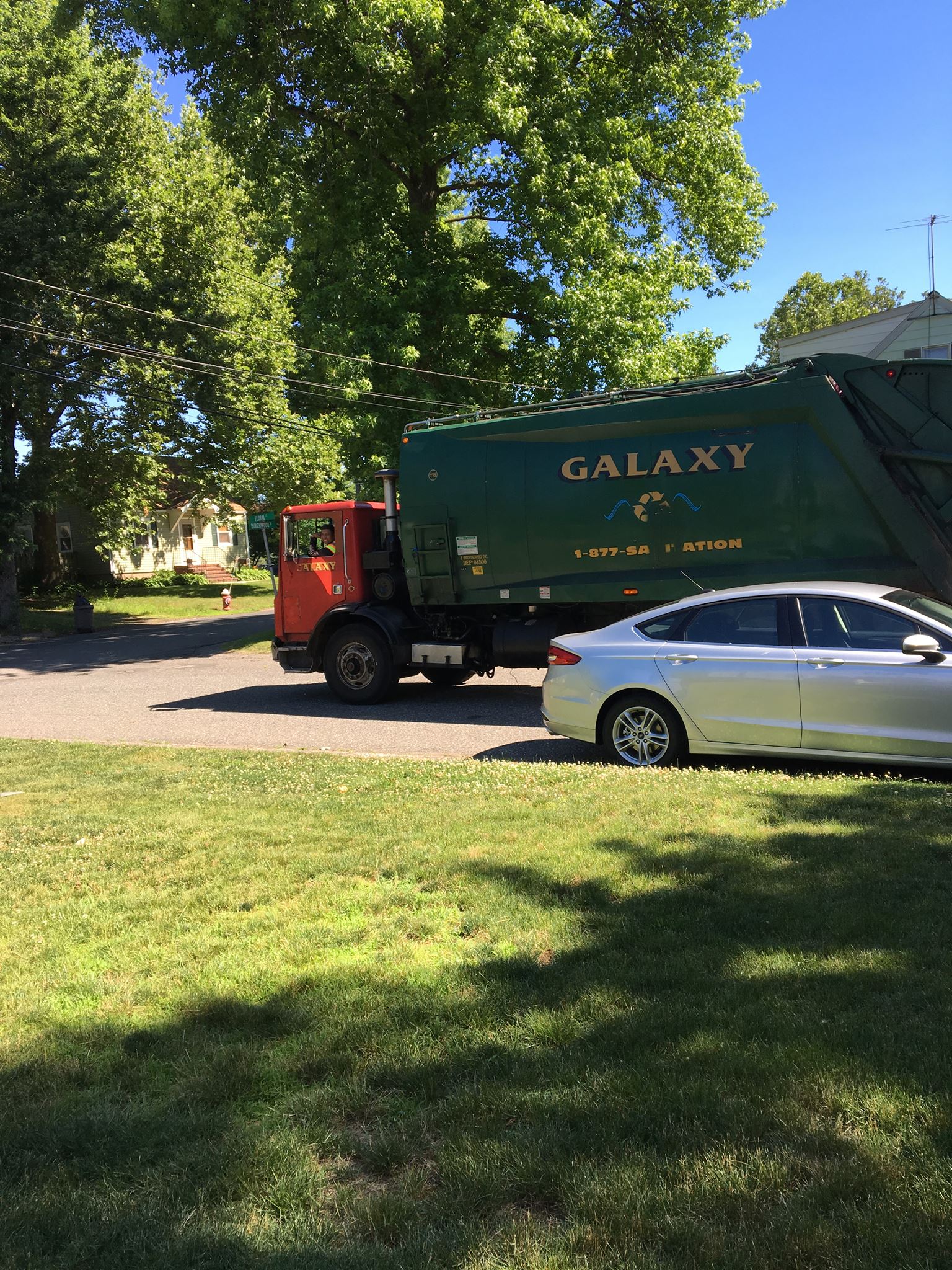 Charlie saw that they appeared to be pale and overheated so he took the time to provide water and plastic cups for the men. This was all done out of the kindness of his heart, because he didn't know any of the men he stopped for.
"He came running into the kitchen. grabbed a bunch of plastic cups and our big jug of water and made sure everyone got as much as they wanted", recalls his wife, Velvet. That wasn't the last time Charlie decided to take matters into his own hands when it came to the garbage men. That same week, Charlie made it a priority to go to the store and get several cases of bottled water, ice and a cooler for the hard working men.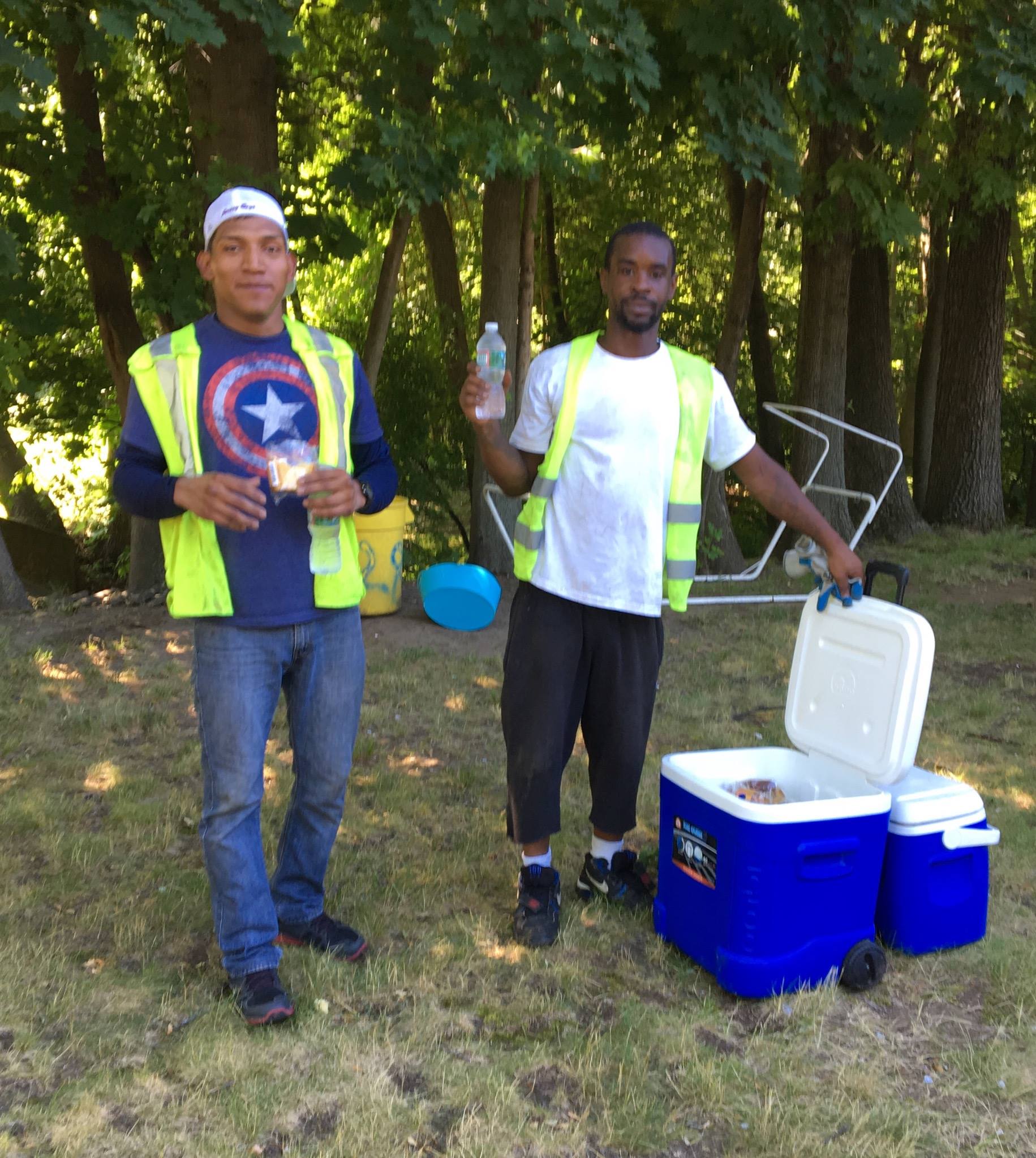 Velvet, Charlie's wife said "I watched as he went up to the truck and explained that, from now on, the cooler would contain drinks for them all summer long." As word spread across town, not only were the garbage men enjoying the refreshments, but also police officers, construction workers and firemen were among the many.
This past spring brought about a change of events as Charlie died of a heart attack. The man that so many people loved and cherished had passed leaving behind broken hearts. Velvet felt she had to keep the refreshment cooler going as that was what Charlie would have wanted. "I had to step in his shoes," said Velvet. "Once the weather started getting warm, I thought, 'Oh, my God, the water bottles.'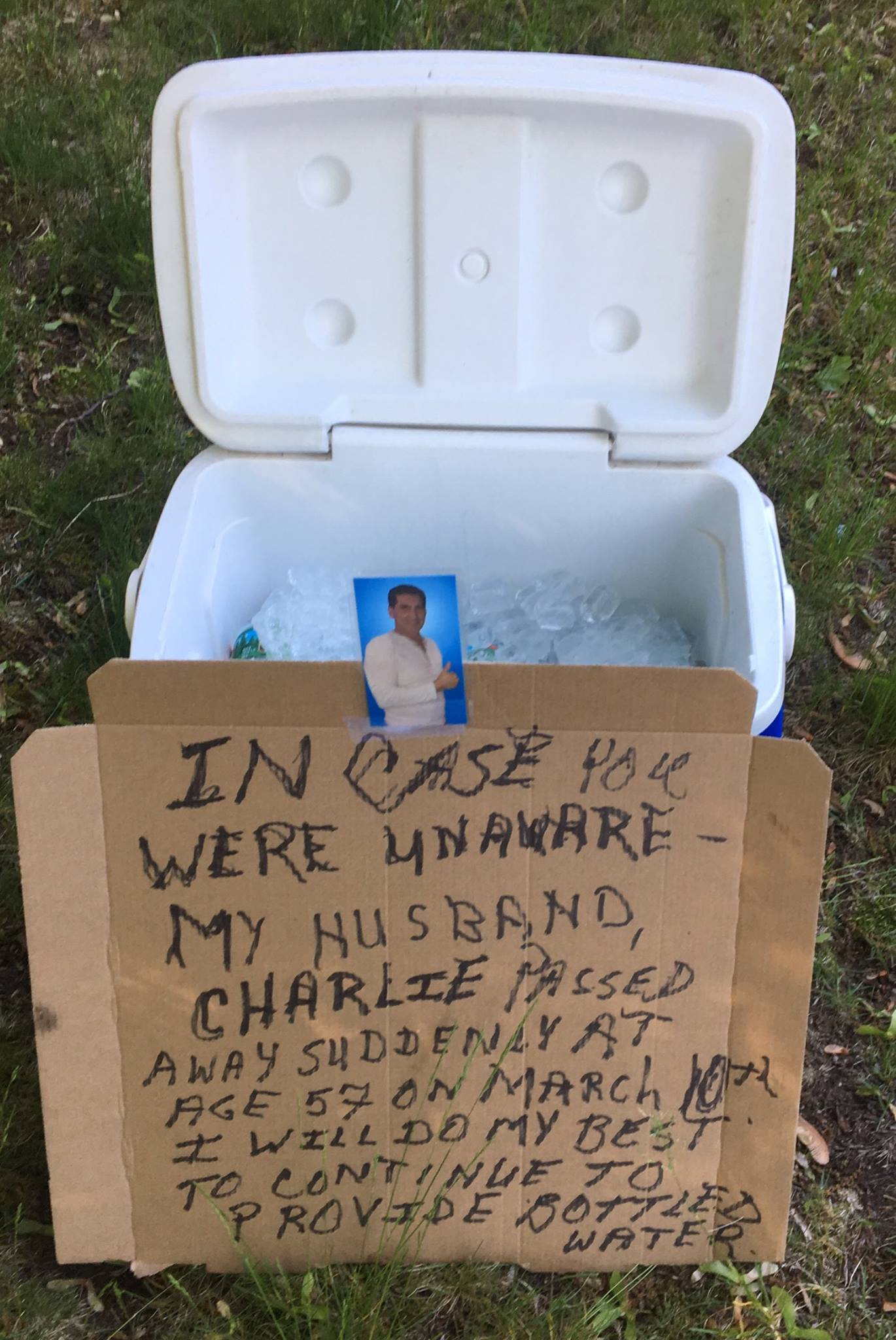 I had to do it. It was his tradition and I had to honor him." Velvet did as she said she would and continued the cooler tradition. She posted a photo of her husband on the outside of the cooler and wrote a message about continuing on as Charlie would had wished. Velvet decided to name the cooler "Charlie's Cooler". People have decided to donate items to fill Velvet's cooler; some have even created their own Charlie Coolers.
The compassion and love Charlie showed for people was shown through all the support that was received once he passed.