Have you had a tomato sandwich yet this summer? If not, now is the time to enjoy the season's perfect sandwich.
What makes it so good for summer?
First off it is because of its simplicity. With only three ingredients, it is so easy to make: white bread, mayonnaise, and fresh tomato. Salt and pepper optional of course.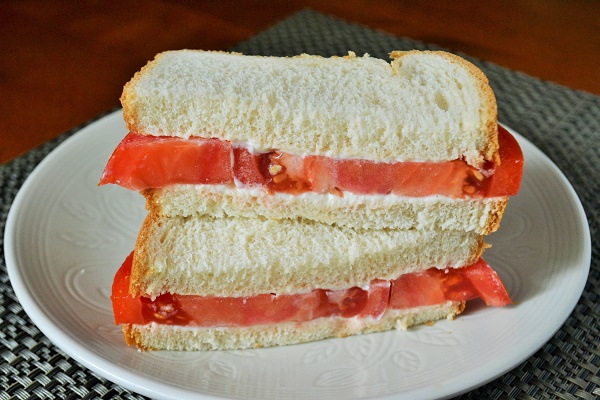 Second, it has that big summer flavor. There's nothing like the taste of a ripe tomato cultivated in the soil and warmed by the sun and never seen the refrigerator's inside. What's better than that?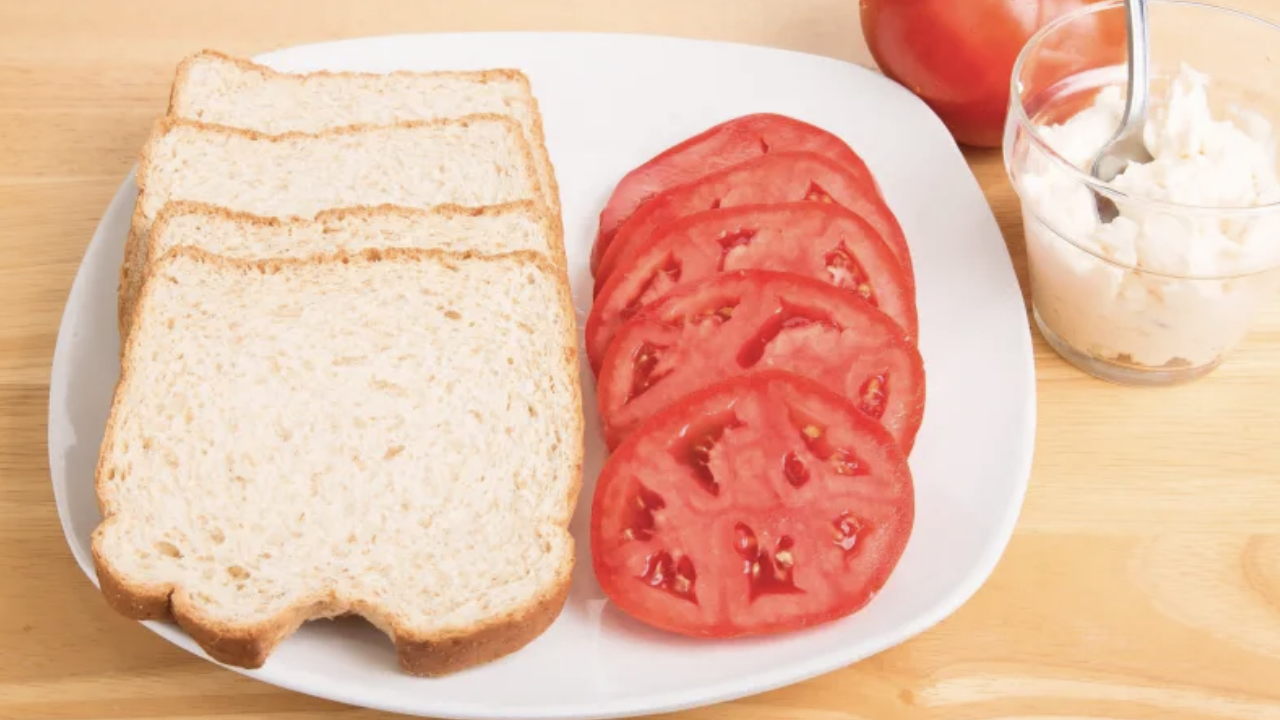 With a loaf of white sandwich bread, a jar of mayonnaise, salt and pepper shakers, and one large, fresh tomato from my local farmstand, I was ready to tackle to summer heat.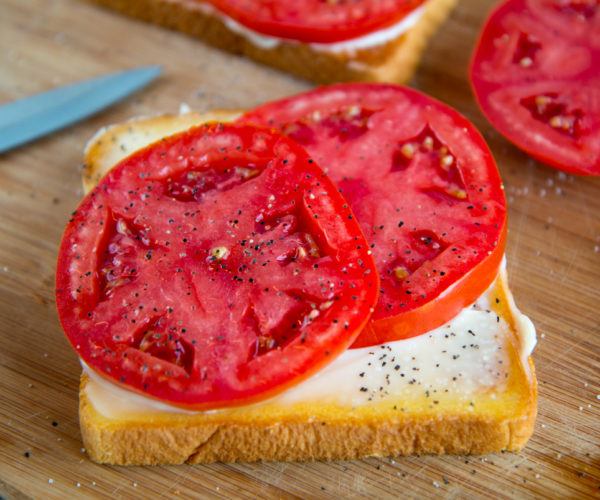 I cut my tomato into slices as thick as my finger sometimes but you can go wafer-thin in you like. The important thing is to find your perfect tomato-to-mayo ratio, and then walk away for 5 minutes once the sandwich is assembled to give those fresh tomato juices time to mix with the mayo and pour a little into the bread. You're going to be happy to have done that.
Delicious!