Tributes are currently streaming in for the U.S. Army major who was tragically killed in a car accident along with two of his children over the holiday weekend.
Kentucky State Police were able to confirm that 36-year-old Agustin Gonzalez was driving through Kentucky on Saturday night with his three kids, Noelle Gonzalez, 6, Gwendolyn Gonzalez, 2, and Nicholas Gonzalez, 8, when his car struck a tow truck with full force.
The truck had made a stop in the lanes to assist a driver who had been injured in a previous crash, and it had its yellow caution lights on, according to sources.
Gonzalez had just graduated from Duke University and was making the trip to Fort Carson in Colorado Springs, Colorado. He was due back on base on May 28.
Unfortunately, his 2013 Dodge Caravan hit the tow truck in a direct collision. He was pronounced dead at the scene when first responders arrived. 6-year-old Noelle and 2-year-old Gwendolyn were rushed to two separate hospitals, but later passed away due to their injuries. 8-year-old Nicholas experienced minor injuries but amazingly survived the incident.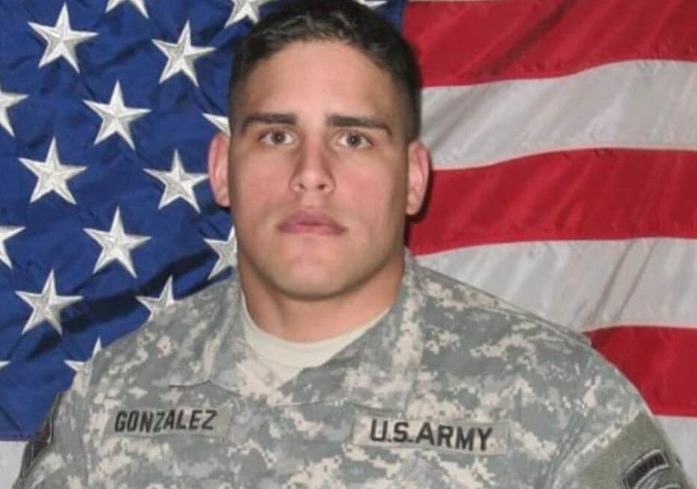 Police said in a released statement: "An uninvolved non-injury collision had occurred ahead, and the operator of a 2018 International tow truck owned by Crossroads Towing, equipped with yellow caution emergency lights, had stopped partially in the left lane to assist the involved occupant."
His wife, Melissa Gonzalez, and the pair's newborn son, Gabriel, were on a plane en route to meet up with the rest of their family. Police informed her of the tragic news when she arrived at her home in Colorado, with military officials and family friends present.
Let's all pray for this hero and his family as they recover from this tragedy.