The puppy love is real. God sends us dogs as our personal guardian angels. They would probably jump into a raging ocean if that meant saving us. They are so loyal truly godsend. Sebastian, who is a French bulldog, and Luna, who is a Pomeranian, embody the term puppy love. These cute little stars have been engaged since June 2016. Last weekend, Luna and Sebastian had a Pinterest-worthy engagement photo session amidst cherry blossoms in Washington D.C.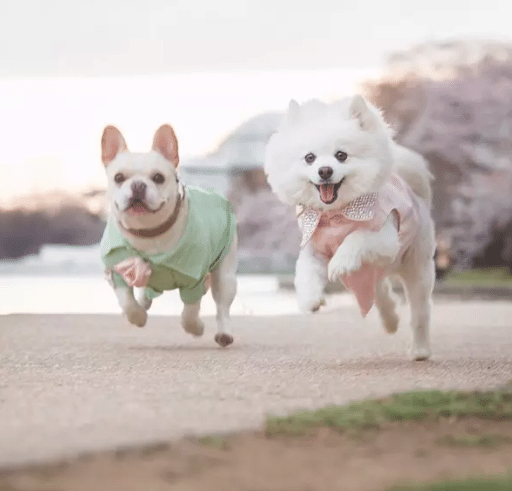 They wore cute little outfits and frolicked through the streets. They even had some time to share some affection! Their owner Emily Abril told BuzzFeed that these little three-year-old puppies are, "already like an old married couple." Abril added that "They are, simply put, fashionistas in love in DC, Luna adores Sebastian completely even when he sometimes doesn't return the affection. He also is very much her protector and will push other dogs out of her way if they get to close to her." The happy pair is planning on tying the knot either this fall or next spring. It's a conflict of interest between those two. As Abril said, "Sebastian wants a fall wedding, Luna wants a spring one." Well, we hope they figure it out!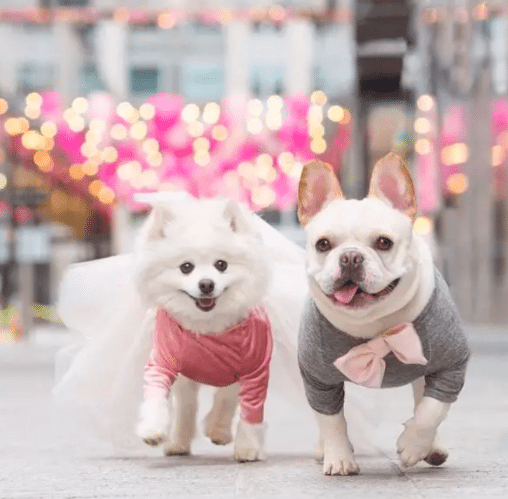 Share this story with your friends who love dogs to make them smile today!