Someone showed me this list recently and I really was surprised by it.
If you had asked me to name one connection between Jesus and Santa I guess I would have said they both have beards, thats about it. But little did I realize how much they had in common. Is this a coincidence? Regardless of what you believe about 'ol Kris Kringle, could he have been intentionally designed to mimic Jesus is some ways? We will let you decide.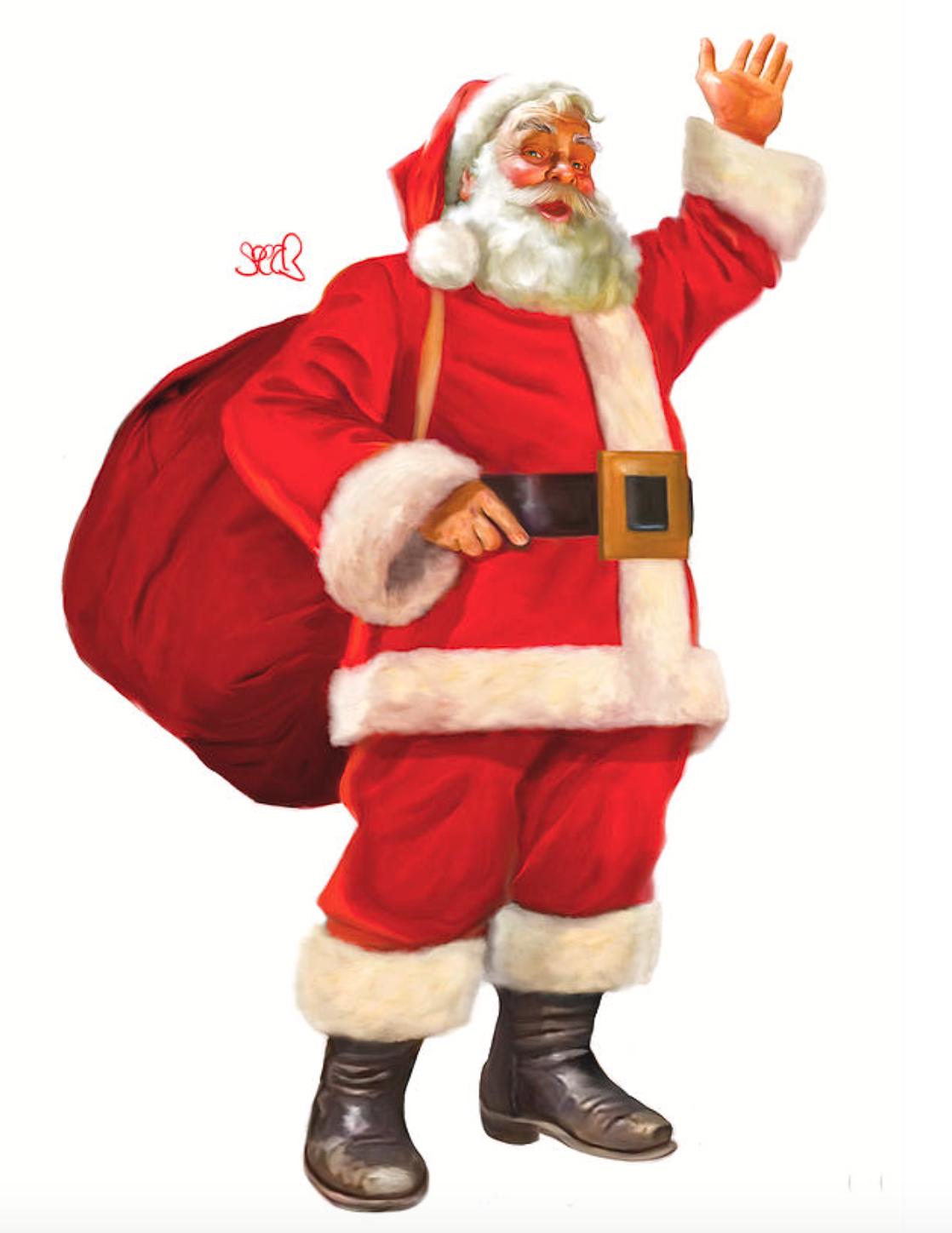 1. Jesus has white hair like wool in Revelations. (Rev 1:14).
Santa has white hair like wool.
2. Jesus has a beard (Isaiah 50:6).
Santa has a beard.
3. Jesus comes in red apparel (Isaiah 63:1-2).
Santa comes in red apparel.
4. Jesus' hour of His coming is a mystery (Luke 12:40; Mark 13:33).
Santa's hour of his coming is a mystery.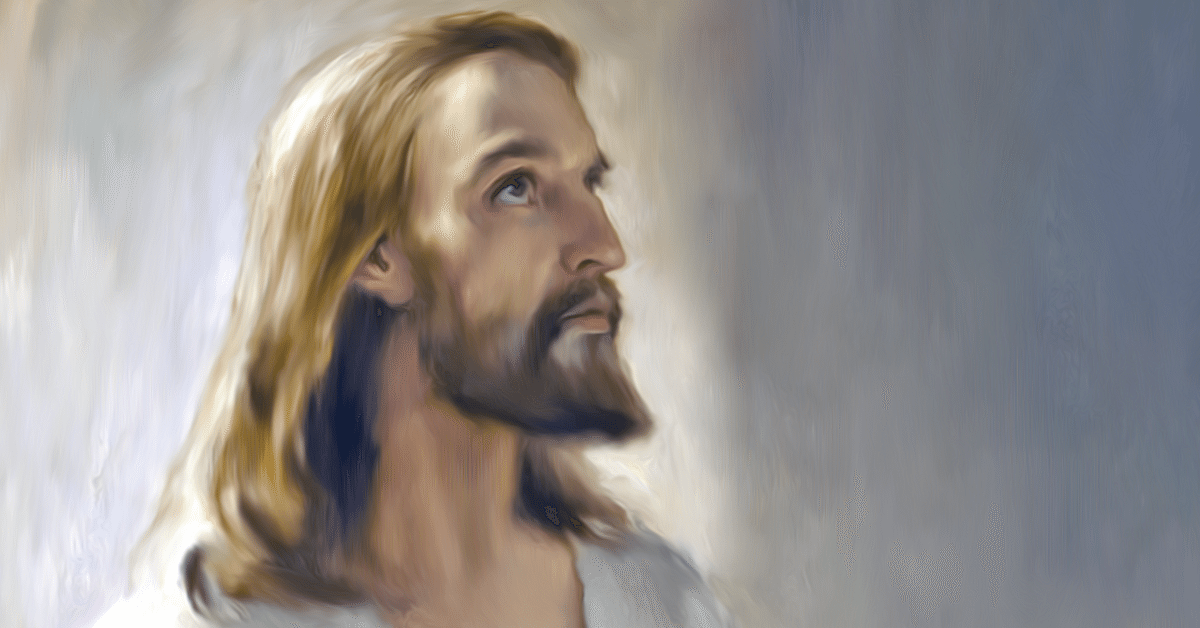 5 Jesus comes from the North where He lives (Ezekiel 1:4; Psalm 48:2).
Santa comes from the North where he lives: North Pole.
6. Jesus is a carpenter (Mark 6:3).
Santa is a toy carpenter.
7. Jesus comes as a thief in the night (Matthew 24:43-44).
Santa comes like a thief in the night and even gains entrance to homes down a chimney like thieves have done.
8. Jesus is omnipotent — all powerful (Rev 19:6).
Santa is omnipotent — he delivers all the toys of the world in one night.
9. Jesus is omniscient — knows all (Hebrews 4:13; 1 John 3:20).
Santa is omniscient — knows if every single child has been good or bad for the entire year.
10. Jesus is omnipresent (Psalm 139:7-10; Ephesians 4:6; John 3:13).
Santa is omnipresent — sees when you are awake or asleep. Has to be everywhere at once.
11. Jesus is ageless and eternal (Rev 1:8; 21:6).
Santa lives forever
12. Jesus lives in men (1 Cor 3:16; 2 Cor 6:16-17).
Santa lives in the hearts of children.
13. Jesus is a giver of Gifts (Ephesians 4:8).
Santa is a giver of Gifts.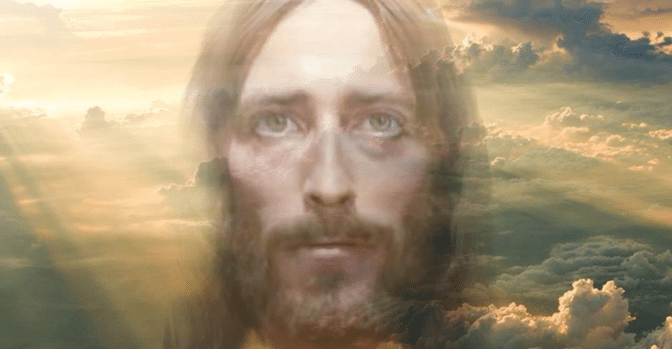 14. We are told to boldly go to the throne of Jesus' Grace for our needs (Heb 4:16).
Children are asked to approach Santa's throne to ask for anything they want.
15. Jesus commands children to obey parents (Colossians 3:20).
Santa tells children to obey parents.
16. Jesus wants little children to come to Him (Mark 10:14).
Santa bids children to come to him.
17. Jesus judges (Rom 14:10; Rev 20:2).
Santa judges whether we are naughty or nice.
18. Jesus is called the Everlasting Father (Isa 9:6).
Santa is called Father Christmas.
19. Jesus is the Christ Child (Matt 1:23; Luke 2:11-12).
Santa is also called "Kris Kringle" which means the Christ Child in Austrian and German lore.
20. Jesus is worthy of Prayers and Worship (Rev 5:14; Hebrews 1:6).
Children make wishes to "St.Nick" and have deep love for him.
21. God says, "Ho, ho … (Zechariah 2:6).
Santa says, "Ho, ho, ho …".
22. Jesus is called the Prince of Peace, the Image of God (Isaiah 9:6; Hebrews 1:3).
Santa is the symbol of World Peace, an image of the Christmas Season.
23. Jesus knows all of our sins (Hebrews 4:13).
Santa knows who is naughty or nice.
WOW!!
So you can see why there is such a big debate whether these similarities are coincidence or not.
Regardless of the parallels listed above there is one enormous difference to remember.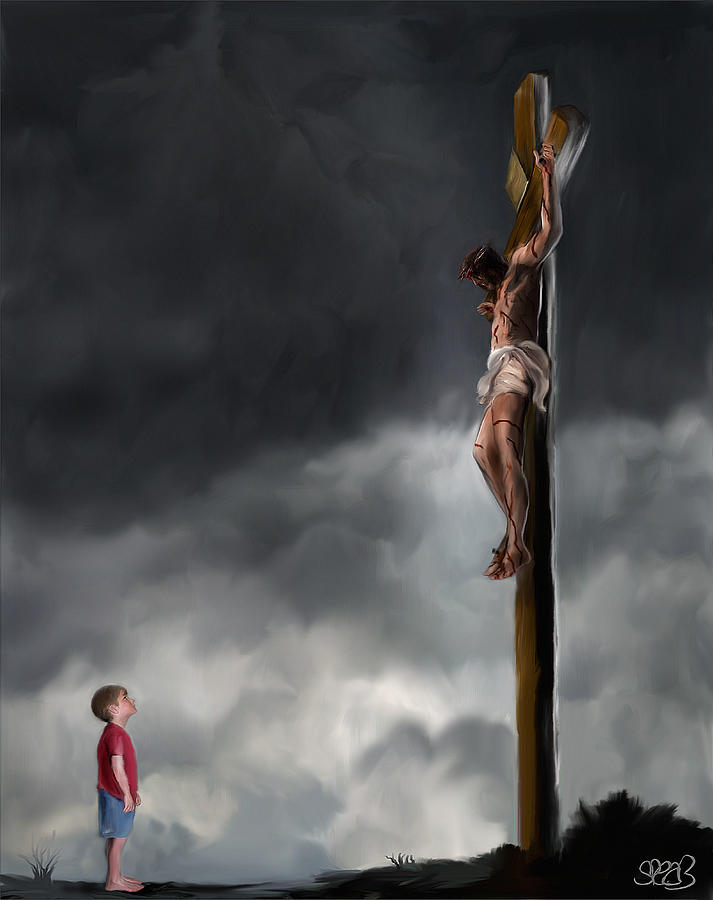 Jesus is the REAL reason for the season (Luke 2:10-14).
And the angel said unto them, Fear not: for, behold, I bring you good tidings of great joy, which shall be to all people. For unto you is born this day in the city of David a Saviour, which is Christ the Lord.
And this shall be a sign unto you; Ye shall find the babe wrapped in swaddling clothes, lying in a manger. And suddenly there was with the angel a multitude of the heavenly host praising God, and saying,
Glory to God in the highest, and on earth peace, good will toward men.
Jesus can forgive us and save us from our sins if we ask Him by His loving grace –– making us righteous Children of God so we can enter Heaven (John 3:16; Ephesians 2:8-9).
Santa Claus is a tradition we hand down to our children to see them filled with wonder when they open presents on Christmas day but Jesus is absolute Truth (John 14:6) He is the wonder of wonders. Don't leave Jesus out of your Christmas this year.
If you have enjoyed this thought provoking article, please click the share button to get the opinion of your family and friends.
We wish you the Merriest of Christmases! May God bless you and your family this holiday season.
Source: The Bible and The Good Newsletter