Life throws many misfortunes at us. But even in the midst of a struggle, we need to keep our faith in God. At times, we undergo a lot of pain due to the negligence of others. At such times it is quite natural for faith to weaken. But rest assured that God has a plan for you, and his love for you has no end.
What was meant to be a cure for depression turned out to be Khaliah Shaw's biggest nightmare. Within months of the drugs that she was given by the Psychiatrist making positive changes in her mental health, Khaliah realized something more disturbing that was happening to her – something that would change her life forever – for the worse!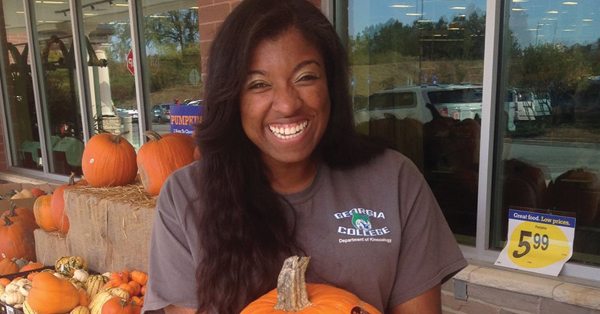 "I was in excruciating pain. It felt like I was on fire," she says, describing the first of the devastating effects that the mediations that were having on her. Soon, she realized that the painful burning sensation she was going through was due to her skin burning from the inside out. She was soon covered in blisters, and her sweat glands had completely burned out. Khalia's skin took on the appearance of a person having been burned in fire, and as she realized that she would never go back to being the happy, lively girl that she was, she could only see life losing its meaning for her.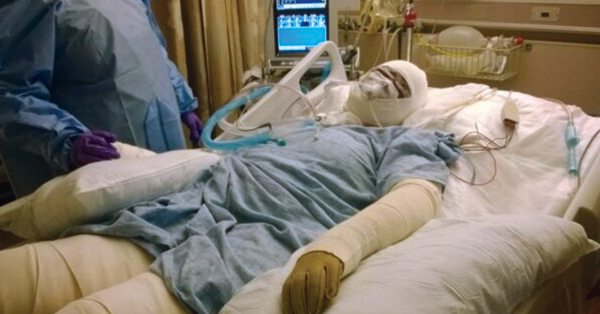 The problem was a severely nasty reaction to the drugs that the Psychiatrist had given her. The doctors diagnosed her problem as Stevens-Johnson syndrome – as set of skin problems that erupt due to a reaction to the wrong kind of medication, or due to over -dosage. "It essentially causes your body to burn from the inside out and you pretty much just melt," she bluntly describes her condition, as she looks on fondly at her old photos – pictures that speak of a time that she could never go back to.
"This happened as a direct result of somebody's error"
What makes Khaliah's story even more tragic is that she could have easily escaped from this catastrophe, had it not been for the carelessness of the pharmacy from where she got her medications and the person who prescribed them to her. "This did not have to happen. This was not just some sort of fluke in my opinion," Shaw says, devastated at how one small mistake has ruined her life completely.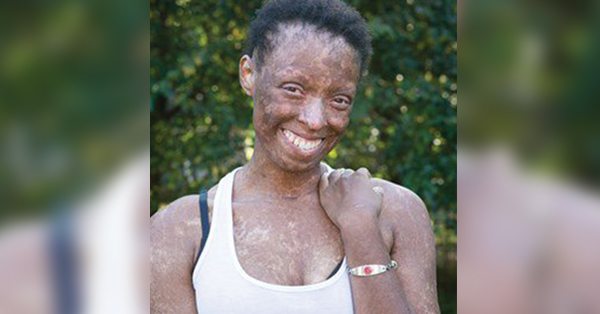 A lawsuit was filed by her against the pharmacy and the Psychiatrist, and clearly states that her present condition is the result of the diagnosis. However, even if Khaliah does win the lawsuit, the fact that she can never be her old self again will continue to haunt. Now, her eyesight is failing, and her fingernails are never going to grow back. Her sweat glands have already burnt away, and with a resigned look on her face she exclaims, "my life changed forever."
Alarming increase in medication errors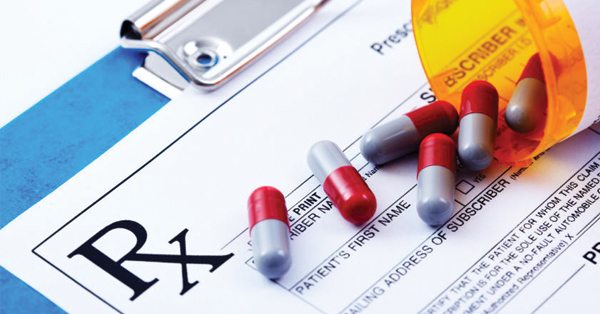 Khaliah is not alone in her suffering. Reports indicate that there has been an increase of more than 400% in medical errors in the past couple of years alone! This means that faulty drugs are being prescribed out there, ruining many more lives than ever before! Although the FDA claims that the spike is just due to an increase in the number of reportings that have happened thanks to improvements that they have made in the systems, others feel that there may be something else at play here. The figures have been released by the FDA Adverse Event Reporting System (FAERS), which is a voluntary reporting system. As such, there is every reason to believe that the actual numbers may be much higher than what we know.
Matt Perri, a pharmacy professor at the University of Georgia, says that the practice of some states to limit the number of prescriptions that pharmacists dole out is a good move because it helps reduce errors. "If you're filling (300) or 400 prescriptions by yourself, that's clearly way too much for one pharmacist," he points out. He agrees that from a business point of view, limiting the number of prescriptions that pharmacists fill out may not be 'appealing'. However, he said that is a sacrifice that pharmacies have to make in order to safeguard the health of the patients and to prevent incidents like Khaliah's.
Quite naturally, Jeff Lurey, with the Georgia Pharmacy Association, disagrees with Matt. He says that limiting the prescriptions is not the way out of this problem. According to him, "Patients come into the pharmacy at different times when they need to get medication filled. To put a restriction, I'm not so sure that's in the best interest of our patients." as such, he fails to understand how a limit of filling prescriptions can be of any help at all.
"Be an advocate for yourself. Educate before you medicate." That is the advice that Khaliah has for people out there. Now that she is suffering form a syndrome that cannot be treated, she can only use herself as an example to tell others to not make the mistake that she has made and to be careful while taking medications. Although she spent five weeks in the hospital in a medically induced coma for a procedure that involved her entire skin getting peeled off, she is also aware that Stevens-Johnson syndrome has absolutely no cure and that a relapse in imminent – possibly with worse results than before!
Khaliah had never even known that such a syndrome existed before she was told that she is suffering from it by her doctors. "I never heard of Stevens-Johnson syndrome until I was in the hospital with my skin melting off of my body. That's when I learned what it was," taking it as a lesson – a lesson that she hopes nobody ever has to learn.
Her attorney, Trent Speckhals, echoes Matt Perri's words when he says, "We continue to see the same errors over and over. (They're) typically the result of pharmacists being too rushed, too busy, filling too many prescriptions and the use of (pharmacy) techs that really don't have the training and the ability that a pharmacist would." He ruefully agrees that the cases of medical errors are increasing at an 'alarming rate'.