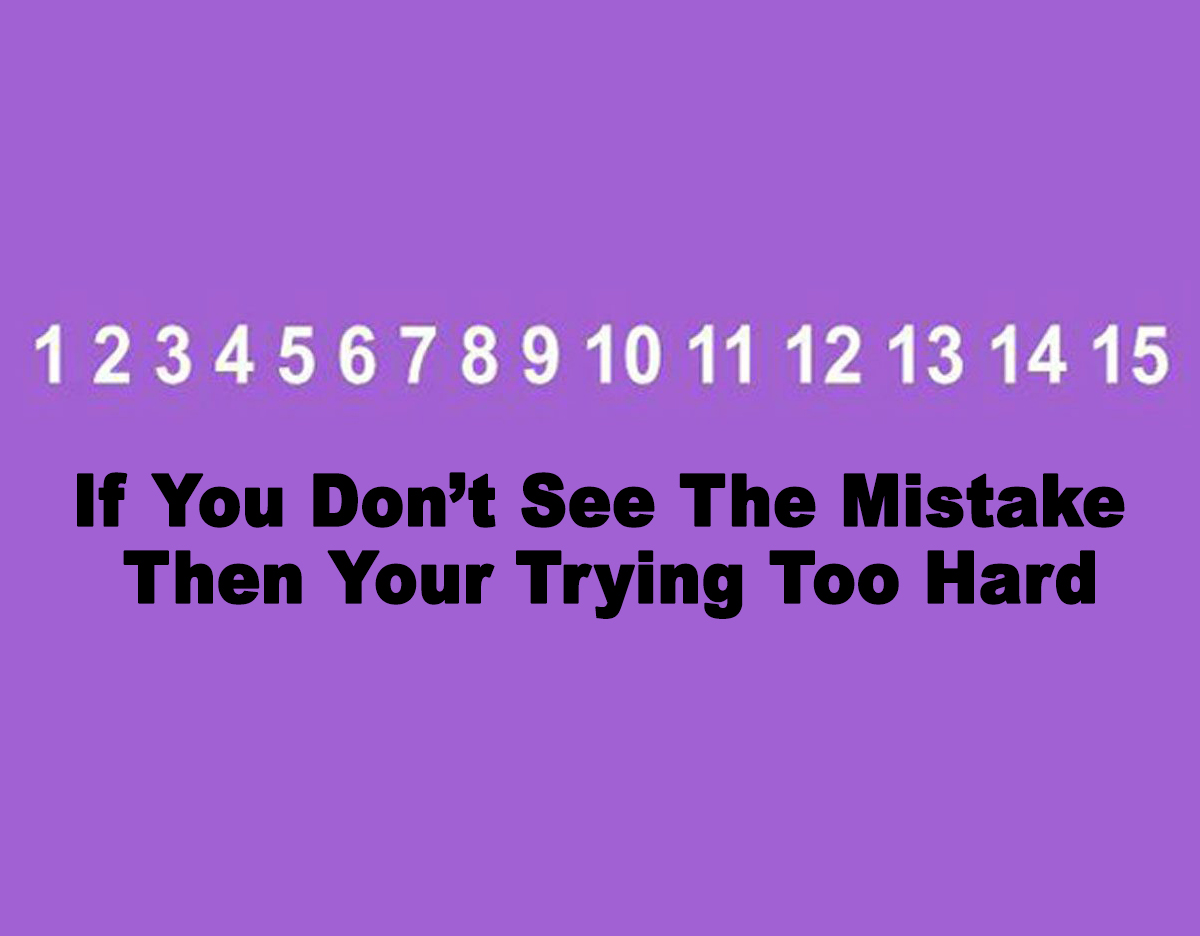 If you're struggling to figure out what could be the mistake in the puzzle, you're not alone. That's because it is not obvious. You might consider the fact that the sequence is missing the number "0" or "16," but that doesn't make it a mistake. It includes every number in the sequence from "1" to "15." So what is wrong with this puzzle?
The answer lies in the message at the bottom. Proofreaders, editors, and other grammar fiends might have seen it on their first try. But the rest of us will be woefully ignorant to the mistake in the puzzle.
So what is wrong with the quiz? The person who created it used the wrong form of the word "your." In this sentence it would be YOU ARE so you're. What a trick!
Puzzles are great for the brain and keep us sharp. When we engage with puzzles and questions like this, we engage our ability to observe the world around us. They are fun because they challenge us to look at the ordinary and see something different in them. Sometimes people drive home from work and can not remember the drive home. Its because we get complacent and when we do the same things day after day we stop noticing things. This world is beautiful. We just need to stop and look around and notice the little things in it.
Did you get the puzzle on your first try? Share to see if your friends and family can solve it!