There is a good chance you have seen this Christmas classic special since its been airing every year for the past 54 years. Rudolph the Red-Nosed Reindeer has become a staple at Christmas time since his inception in 1939 in book format by Robert L. May and was published by Montgomery Ward, the department store. Then in 1964 Rankin Bass created a stop motion animation Christmas special for the Reindeer that quickly became 'must see' tv each year.
But Rudolph has recently become news worthy again… but not for the best reasons. Apparently, the 1964 special has some characters and scenes deemed "disturbing" by critics watching this classic present-day and it's sparking a debate on social media.
For those who might not know about this animated classic (I guess there might be one or two of you out there), The TV special follows one of Santa's reindeer who's an outcast that saves Christmas.
There is also an Abominable Snow Monster, an Island of Misfit Toys, an elf named Hermey (with dreams of being a dentist), and some other memorable characters like Yukon Cornelius.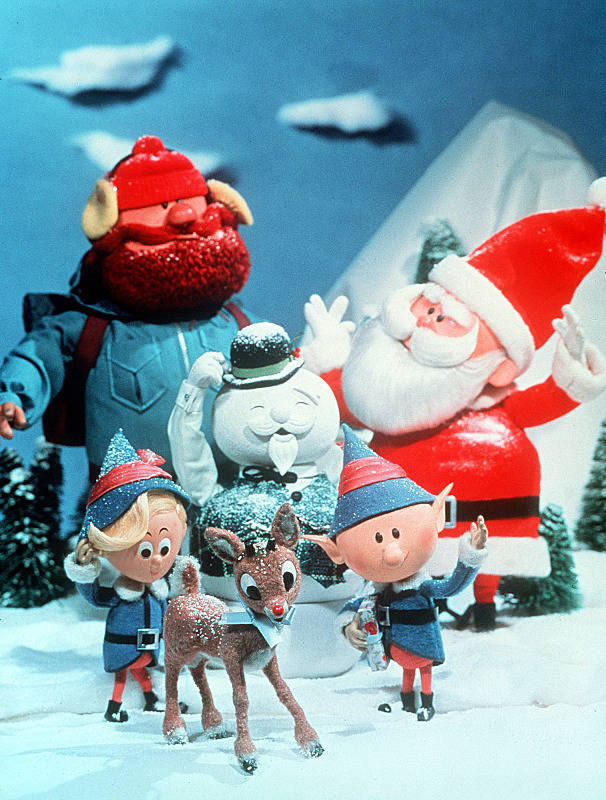 What seems to be starting the debate is there are questions about Hermey the elf being a "sadistic psychopath." Yes, I kid you not.
Cinemablend argues that Hermey was a psychopath because he had a "creepy obsession" with dentistry that raises questions about where he got the teeth he used for his dolls.
They go on to point out that Rudolph and Clarice, his friend and also the girl he has a crush on, have an "incredibly shallow relationship."
[jd_rev_inarticle]
Cinemablend then contends that Rudolph "needs to slow his roll" in many ways as rescuing someone you have not seen in a long time does not warrant affection.
The Rudolph the Red-Nosed Reindeer criticism didn't stop there as twitter users couldn't help but sound off as well.
#RudolphTheRedNosedReindeer teaching kids since 1964 that your peers will only accept your differences if you can provide them with some kind of service pic.twitter.com/Dh2O44bvZg

— Red Soxtober (@NewEng_DadLife) November 28, 2018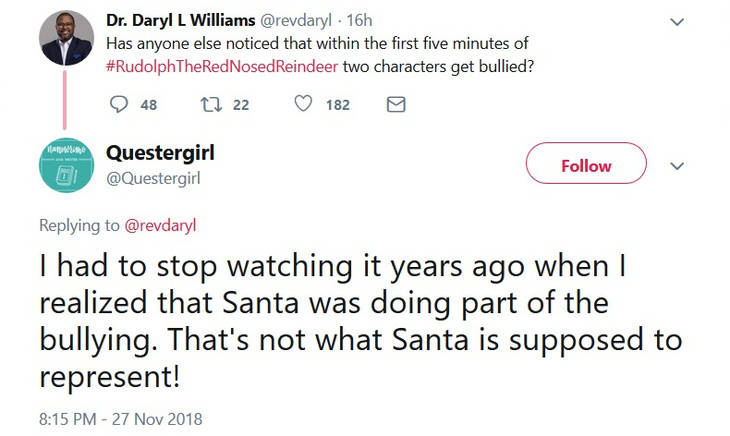 But not everyone is outraged and have no problem telling those who are to calm down.
[jd_proper_ad id=1 target=both]
Debbie Alvarez had this reply to people debating Rudolph's 'Disturbing' themes.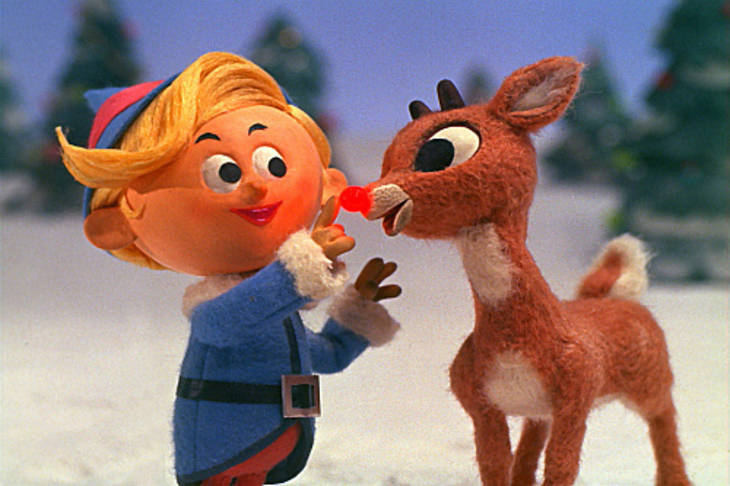 Although you could argue a good portion of the criticism is likely meant to be funny, it does seem as if some people out there are bothered by elements of Rudolph the Red-Nosed Reindeer.
Parents will need to decide for themselves if the themes in this Christmas special are suitable for their kids.
I guess the debate will continue.