God blesses us all with unique life circumstances and family that help shape us into who we are today. He works all things together for a reason, and we are to trust him and patiently wait to see his perfect plans fulfilled!
Sylvester Stallone is a world-renown actor known for his iconic roles in award-winning movies. He has been in successful films like Rocky, and went on to write four sequels of this hit series! But, his life wasn't always easy, in the early 1970s, Sylvester Stallone struggled to support himself and even spent a few weeks sleeping in a bus terminal. Thankfully, he was able to find work and later on was given chances that helped him transform into the amazing actor he is today!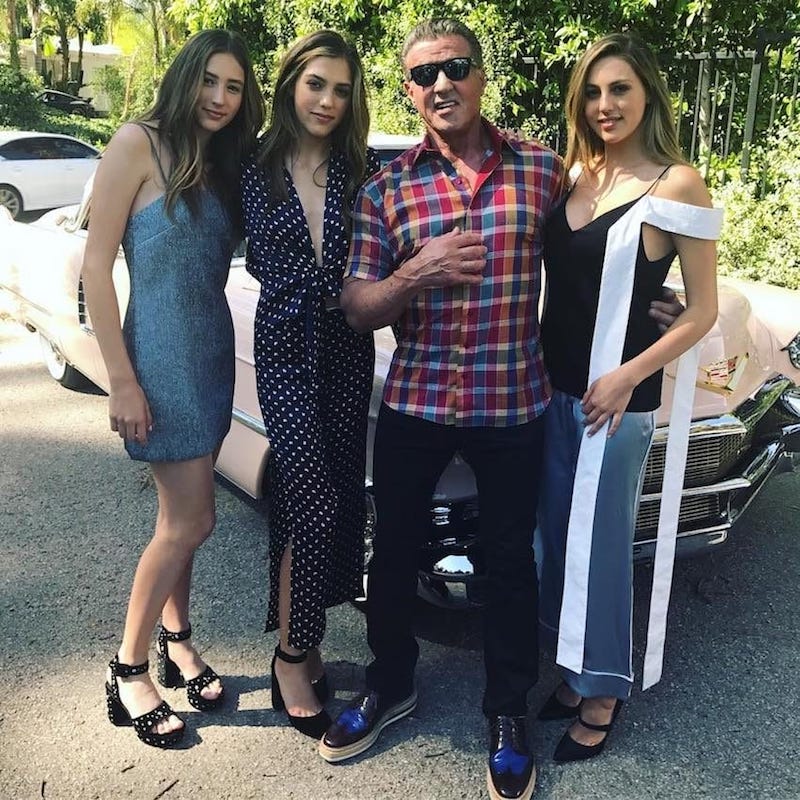 Sylvester Stallone had five children throughout his three marriages. His oldest son, Sage, tragically passed away in 2012. His three youngest children, who are daughters Sophia, Sistine, and Scarlet, are all grown up now and working as models. Sylvester Stallone was 28 years old when he got married for the first time. He and his then-wife had two children, Sage and Seargeoh. The two split and he later had a highly publicized marriage to another actress and model Brigitte Nielsen, and that marriage only lasted 2 years. He ties the knot for the third time in May 1997. He and his new wife, Jennifer Flavin, had three daughters, Sophia, Sistine, and Scarlet.
Now all of these beautiful girls are models! They were all at the 74th Golden Globe Awards in 2017, and all three daughters were honored as Miss Golden Globe. They may be young, but they are extremely successful. In fact, Sophia was recently a judge on Project Runway.  She also got a huge opportunity and did a Dolce & Gabbana ad campaign with sister Sistine. Sophia and Sistine are both attending the University of Southern California and Scarlet is still in high school. Sylvester loves his children and is very proud of his three daughters! He makes his love for them very obvious on social media. He even captioned a photo: "The three roses and one weed." With another picture, he wrote: "With my wonderful daughters on a magazine photo shoot that I crashed… Hey, I've got to keep an eye on them, right, and believe me I do…"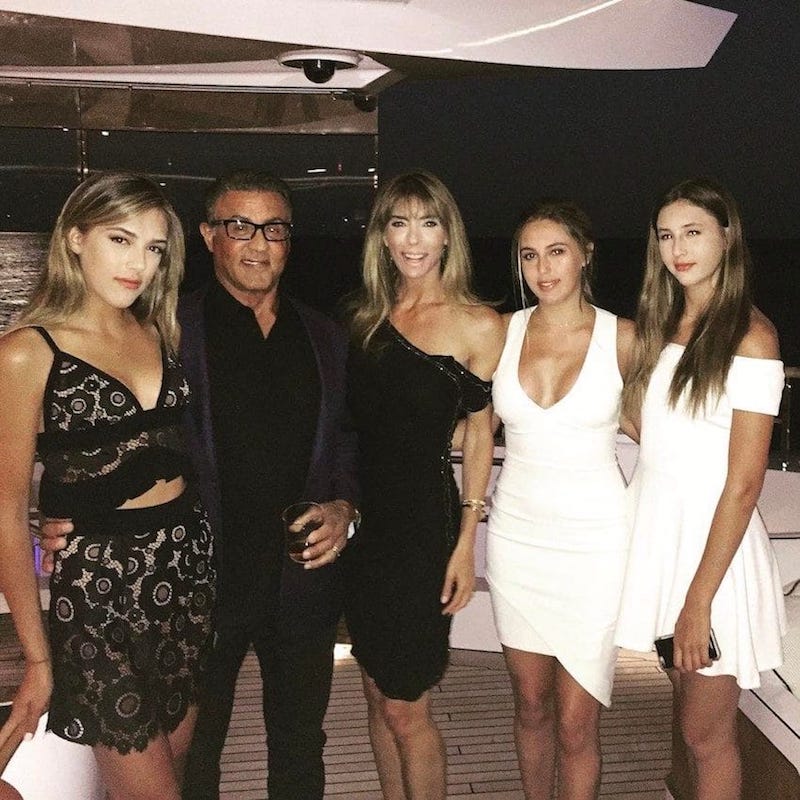 Share this story and let your friends see this beautiful, talented family!