Southern California firefighters were responding to a reported bee sting Monday when they discovered a terrifying scene: Bees were swarming on a 50-year-old woman, stinging her hundreds of times.
The woman works as a housekeeper at a Lake Forest, California, home where the bees attacked, KABC reports. She had just arrived at work and was unloading supplies from her car when the insects began swarming Monday just before 10:30 a.m., Patch reports.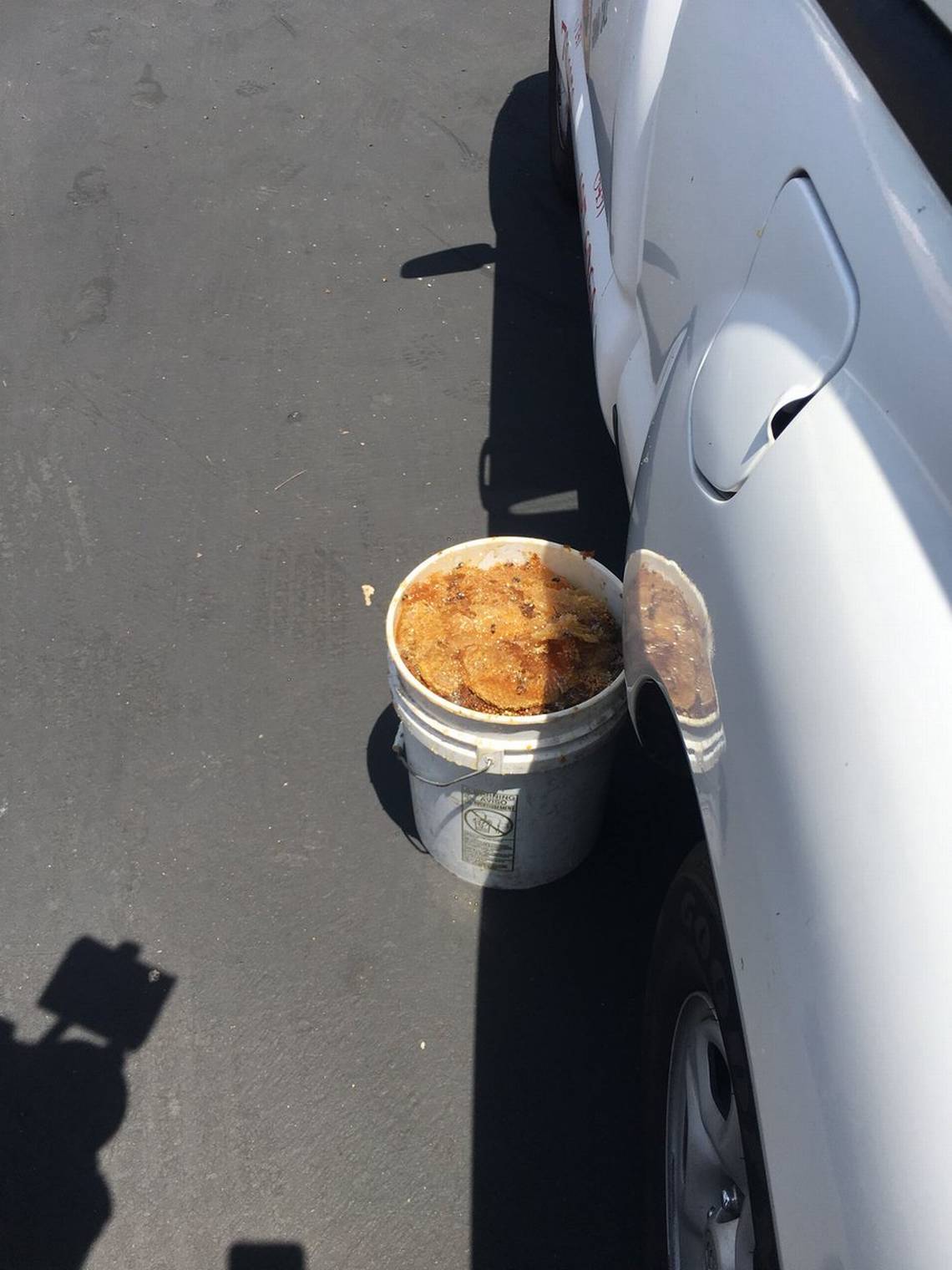 The housekeeper's co-worker tried to shoo the bees away, Patch reports. But when those efforts failed, a witness called 911.
Responding Orange County firefighters found the large swarm of bees covering the woman's entire body, and they sprayed her with a carbon-dioxide extinguisher to get the bees away from her, according to the Orange County Register.
"Neither (of the firefighers) were wearing full gear upon arrival, but raced to aid the woman when they arrived," Orange County Fire Authority Capt. Tony Bommarito told Patch.
The woman was taken to a local hospital in critical condition, according to the Orange County Fire Authority.
Two firefighters were also attacked by the bees as they sprayed the insects with the extinguisher, resulting in multiple bee stings.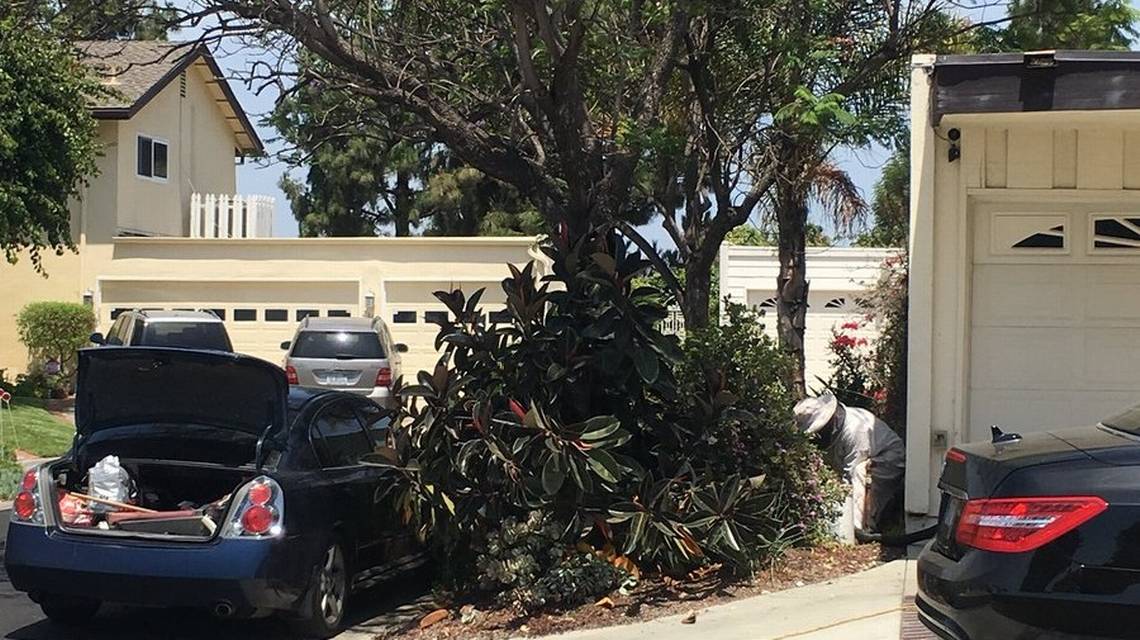 "Usually when there's time, (the firefighters) are able to fully put on their gear," Bommarito explained to the Register. "But this time they just went in to try to get the bees off of her."
The two injured firefighters were hospitalized, as well, and are in stable condition, fire officials said.
Four firefighters initially responded to the incident, but only two were substantially stung, Bommarito told FOX 11.
"They did an excellent job," Bommarito told FOX 11, praising the firefighters. "I hate to use the cliche that they made a life-or-death decision, but that's just what they did. Hopefully maybe she lives based on what they did."
After the bee attack, an expert went to the scene and removed the large bee hive from the bushes, fire officials said.
Source: MiamiHerald