The best way to embrace life is to count the blessings that God has showered on us and to do our best to be compassionate towards the others. A group of students decided to surprise their lunch lady and it ended up being a magical moment for all of them. Lynn works as the lunch lady at Bishop Manogue High School in Reno, Nevada. Though her job has been hectic and demanding, she has always managed to keep a smile on her face. She had however not realized how much the students really cared about her until one day when they decided to surprise her.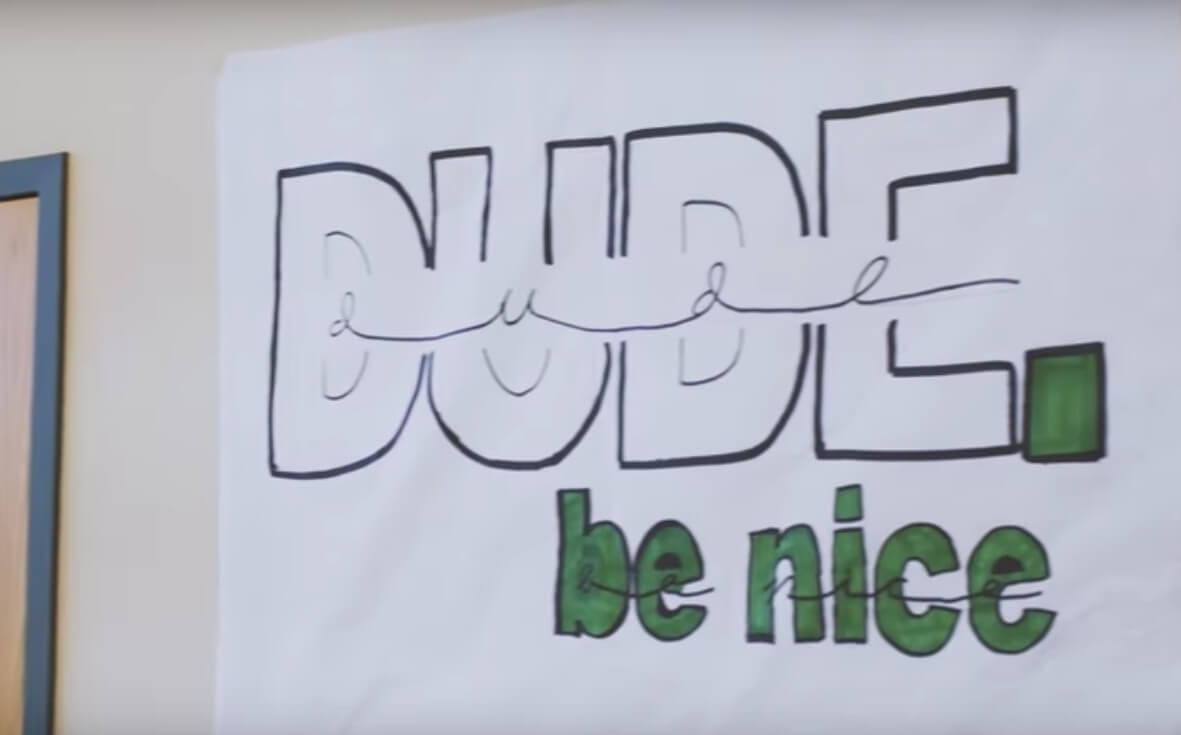 The "Dude Be Nice" project was conducted at the school and the students had chosen Lynn as that special someone who needed to be surprised. Without knowing what was waiting for her, Lynn was going about her usual day. Without complaining and without the slightest hesitation, she serves the students every single day. So they decided to serve her that day. She was asked to sit at the table and she was served with a platter of her favorite barbeque. The students then applauded and unanimously said that they all loved her. She was fully surprised when she got to know that all the banners about the Dude Be Nice projects were for her. And she did not know how to react as she shed tears of joy after realizing what was really happening.
Share this story with your friends to make them smile today!