God loves when we sing songs of praises to him! He gifts many of us with the ability to sing and make beautiful music, but not everyone is lucky enough to make music a full-time career. Many street performers try their hand at music by sitting on the sidewalk or in a public place and put out a jar to collect money. Some people can make a lot by doing this, but others don't have as much success.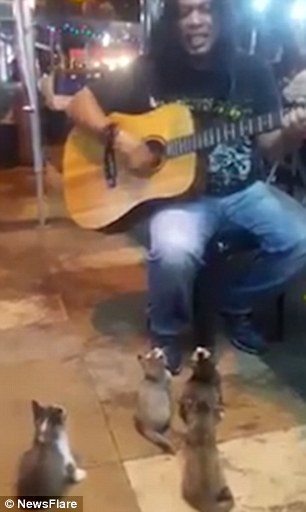 One street musician in Malaysia wasn't having much luck performing as everyone kept passing him by without even paying any attention to him. He was about to pack up and quit, but then he decided to do one more song for the heck of it to see if his luck would change. And, some individuals did end up noticing him, but these weren't the fans the man had expected to see! And, the man's best friend was there to capture it all on video! The friend, who was the one that uploaded the video to Facebook, explained, "My friend had just finished busking on that night but not many people heard him sing. He was feeling upset, then he sits and relaxes and sings the song just for fun. Suddenly the kittens (3 months old) come and sit in front of him. It's like [they] know his feeling and give him support."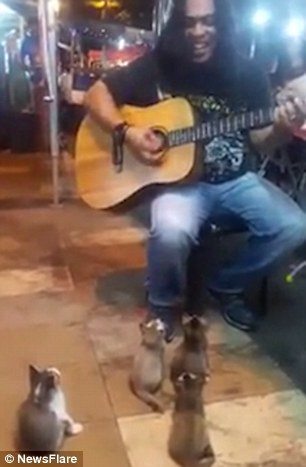 The sweet little kittens are so adorable and they seem to really love the music! The singer was so surprised when these kittens came out to see him, he even started laughing in disbelief halfway through the song! Watch the sweet performance for yourself in the video below:
[Source/Animal Channel]
Share this story with your friends who are musicians to make them laugh today!