It is hard to know which way to turn after a life-altering accident.
On April 10, 2012, United States Army soldier Travis Mills' life changed in an instant. He was out on patrol during his third tour in Afghanistan. As Travis climbed out of a Jeep, he stepped on an improvised explosive device (IED) that instantly ripped his left arm and leg from his body. Days later, his wife, Kelsey, was forced to sign paperwork allowing doctors to amputate his other two limbs because they were damaged beyond repair.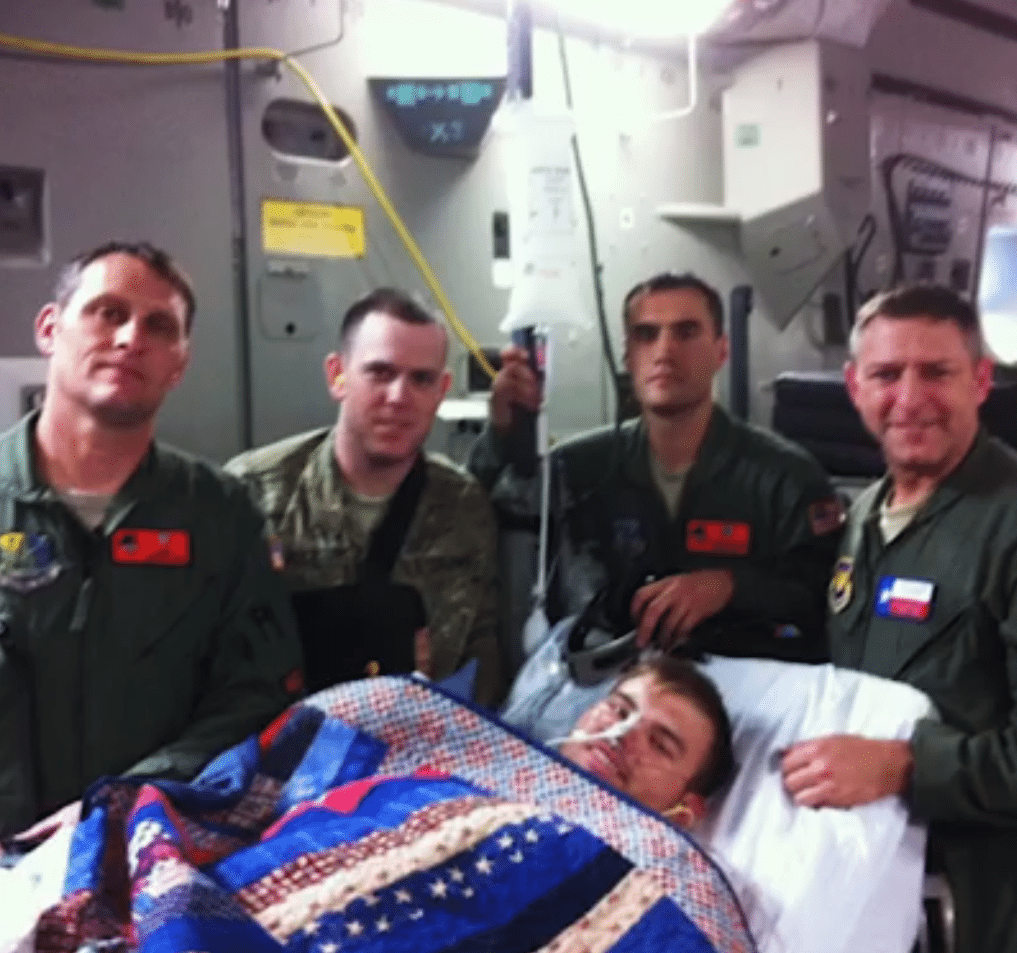 Travis quickly became a quadruple amputee and he wasn't sure how he would be able to live his life from that point on.
Tearfully, Travis told his wife to take their infant daughter Chloe and leave him to start a new life. "You just live a happy life," he told her, "because I don't have much worth anymore."
Kelsey jokingly told him, "Yeah, I was thinking about that… But handicapped parking, you know." Then, all joking aside, Kelsey told him she would not be going anywhere.
"That's not how this works," Kelsey said firmly. And that was it.
Travis said that the only thing that kept him going was having his family by his side. "Looking at my wife and my daughter, I thought, 'If they're going to be there with me, I'm going to get better. The only reason that getting better is worth it is for her."
Travis was visited by an Army vet who was also a quadruple amputee, and it was then that he realized that anything was possible; he just had to learn how to live with his newly designed body. The fellow veteran told him, "I walk, I drive, I do just about anything I want to do. And you can too."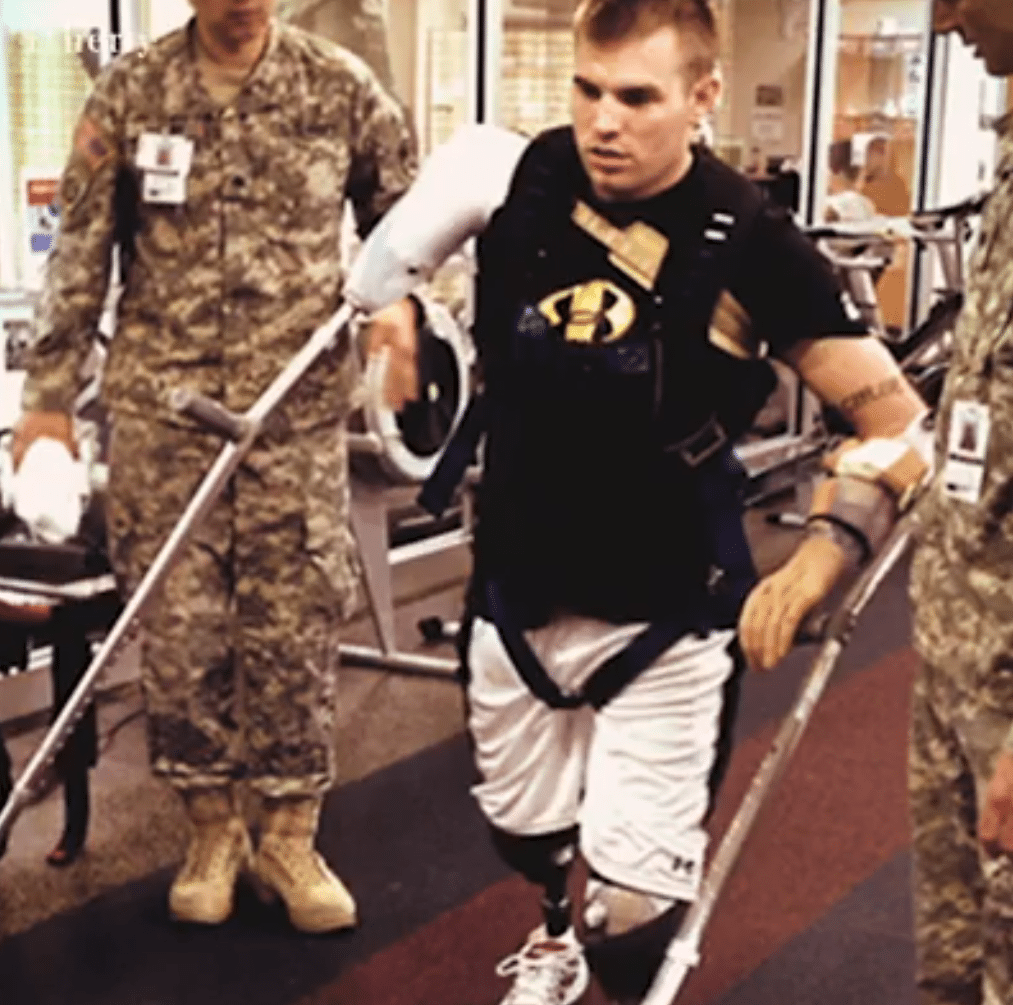 For the next 19 months, Travis learned how to live without his limbs. He had to learn how to do everything by himself, from eating and going to the bathroom to driving a car.
"I was upset, angry and embarrassed. Wondering how I was going to be a good father and husband."
Travis and Chloe learned how to walk at the same time. Travis is determined to make his disability not an issue for Chloe as much as he can.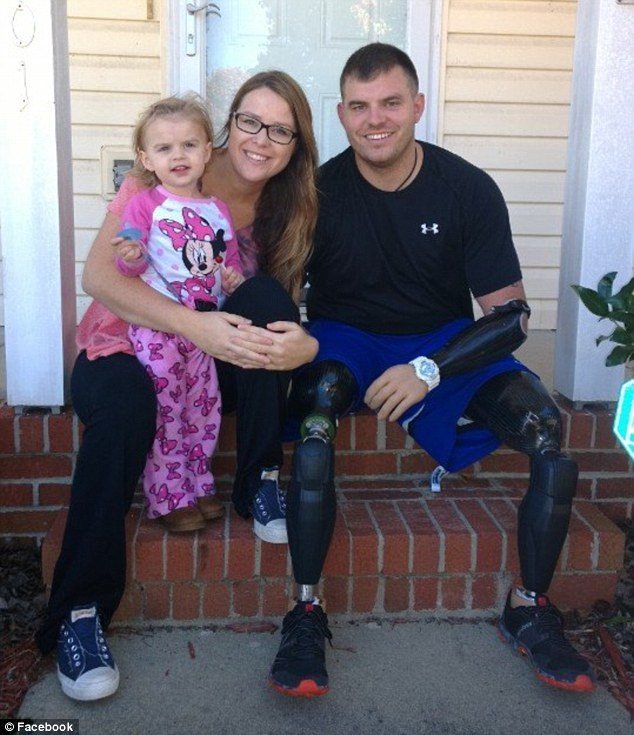 Now, Travis and Kelsey have another child which is a son named Dax. Travis makes a point to try to do as many "dad" duties as he can by playing with his kids in the backyard and taking Chloe to father-daughter dances at her school.
Travis also travels around the country giving motivational talks. His motto is "Never give up. Never quit." He's also established the Travis Mills Foundation to help wounded veterans recover with their families.
Travis is a true example of perseverance in the face of adversity! Watch the video below, and be sure to share it to encourage everyone you know to keep calm and carry on.
https://youtu.be/kHx1k4ylojo