A new mother in California has given birth to a living miracle despite the pressure doctors to continue her pregnancy.
Jade Devis, a 36-year-old mother-to-be, was already expecting her first child when she was told the shocking diagnosis: she had stage 2 triple-negative breast cancer.
Fortunately, Devis was aware of her condition before it was too late when she found a lump, which one doctor dismissed as nothing but a symptom of her pregnancy. And, although she was reassured by the nurse, she felt there was more to it. And, she was correct.
"If I had ignored it, I would have been dead," Devis said.
Over the weeks ahead, she would be advised to not continue with her pregnancy. "I did not know how I felt about the pregnancy until I was told I should not continue my pregnancy," Devis said. In the end, she decided her child's life was worth fighting for. "That is when something rose up inside of me — I wanted to keep my baby because I would not allow a stranger to tell me my child's fate."
Devis was finally confronted with several rounds of chemo and lumpectomy. Her doctor, Gayathri Nagaraj, knew that Devis would face additional difficulties due to her condition but was determined to do everything she could to support the expectant mother and her child.
"Going through chemotherapy is tough for anyone, and we do our very best to support our patients in every way we can," the doctor said. "In Jade's situation, we had to be doubly cautious and alert to ensure the safety of the patient and the baby. I am extremely glad to be working with an amazing team who all came together to make this possible."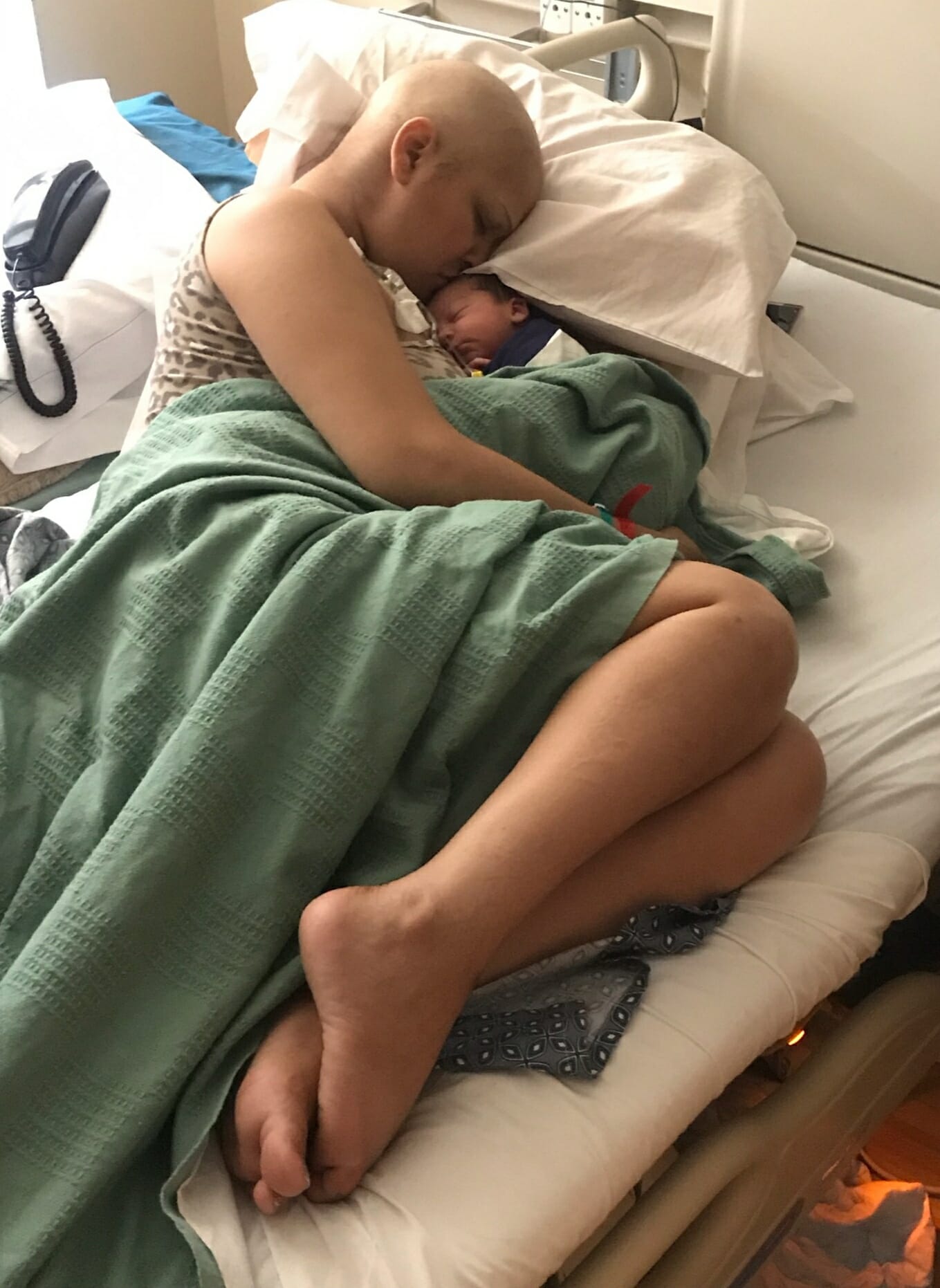 And, thank God, Devis delivered a healthy son! Wow!