An unsuspecting pest control specialist made an unusual discovery on a routine inspection.
Scott Davies was making his annual visit to Yvonne Cunningham's home, doing a routine inspection and crawling around in the attic when he came across a 20-foot snakeskin.
Ms. Cunningham told The Cairns Post she had put an amethystine python she'd found in her chicken coop into the ceiling of her house 40 years ago to tackle a rat problem. The rat problem quickly went away.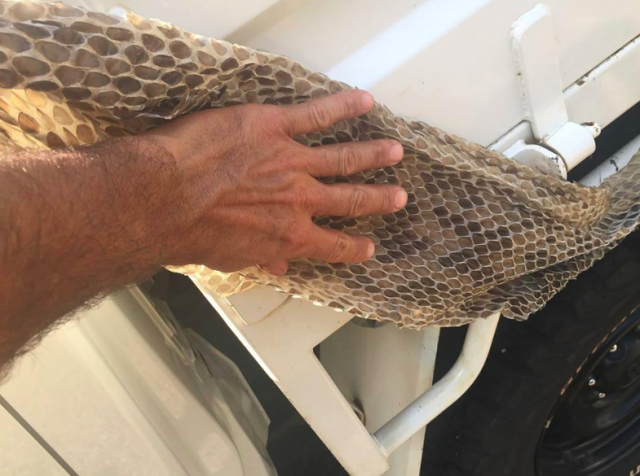 Ms. Cunningham never told her late husband 40 years ago nor the pest control worker when he came to do the inspection.
"My husband was an Irishman. I don't know if you know any Irish, but they don't like snakes at all," Ms. Cunninham said.
"I couldn't believe it," said Mr. Davies
After his initial shock, Davies managed to bring the skin down from the attic, before posting dramatic images of his find on social media.
"Good thing the snake didn't come back to reclaim its skin," Mr. Davies wrote on his companies Facebook page.