There are very good reasons why dogs are referred to as man's best friend – their loyalty and unconditional love, the companionship that they give, and their resilience make them great companions. A dog doesn't judge you; they simply love you and will be with you no matter how you're feeling, what your opinions are, or what you look like. It's the kind of love that we should all aspire to – loving unconditionally as God wants us to. We can learn a lot from our faithful friends. They give so much without expecting much in return – just some loving cuddles and food to eat. This is especially true of service dogs. They are trained to help people with disabilities of all kinds, and they work hard to do their duties. Since their jobs are so demanding, they don't get as much time as regular dogs to just be dogs and play around or do regular dog stuff. Beneath all of their training and dutiful demeanors though, they're still the goofy and love being cuddly. One service dog got the treat of his life when he got to meet his favorite toy in person. This is the story of Atlas, the service dog.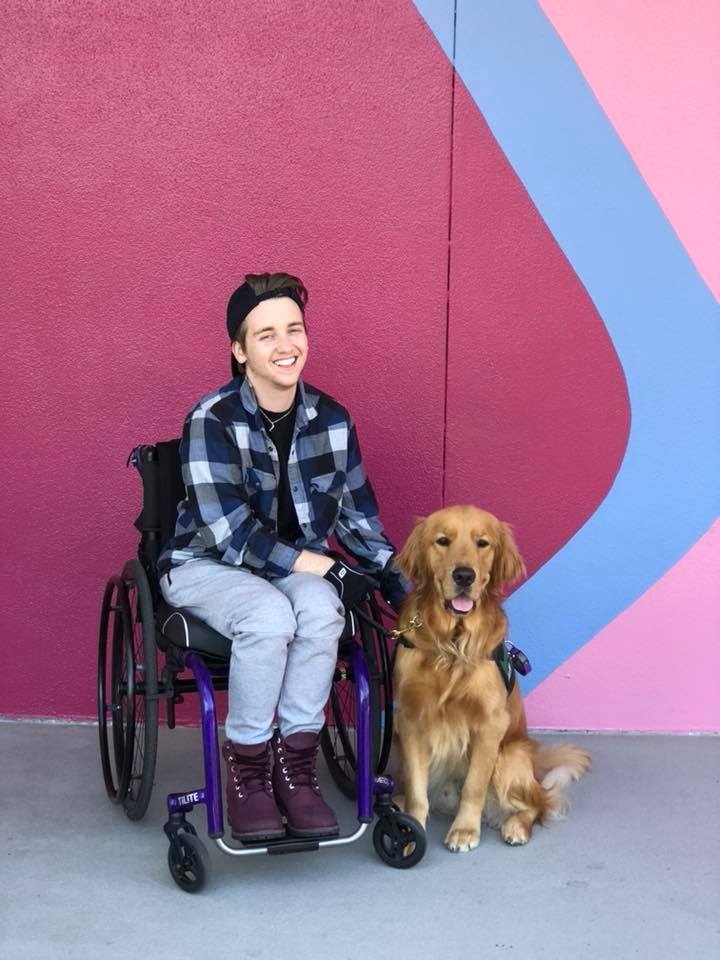 Atlas is a service dog for Julian Gavino, a 22-year-old living in Sarasota, Florida who has Ehlers Danlos Syndrome. Julian needs Atlas because his condition confines him to a wheelchair as his joints are extremely loose and he bruises very easily. Atlas helps him live his life fully, despite the crippling condition. Julian loves his dog. He says of Atlas, "He's amazing. He's also a forever companion! So I'm never alone through anything."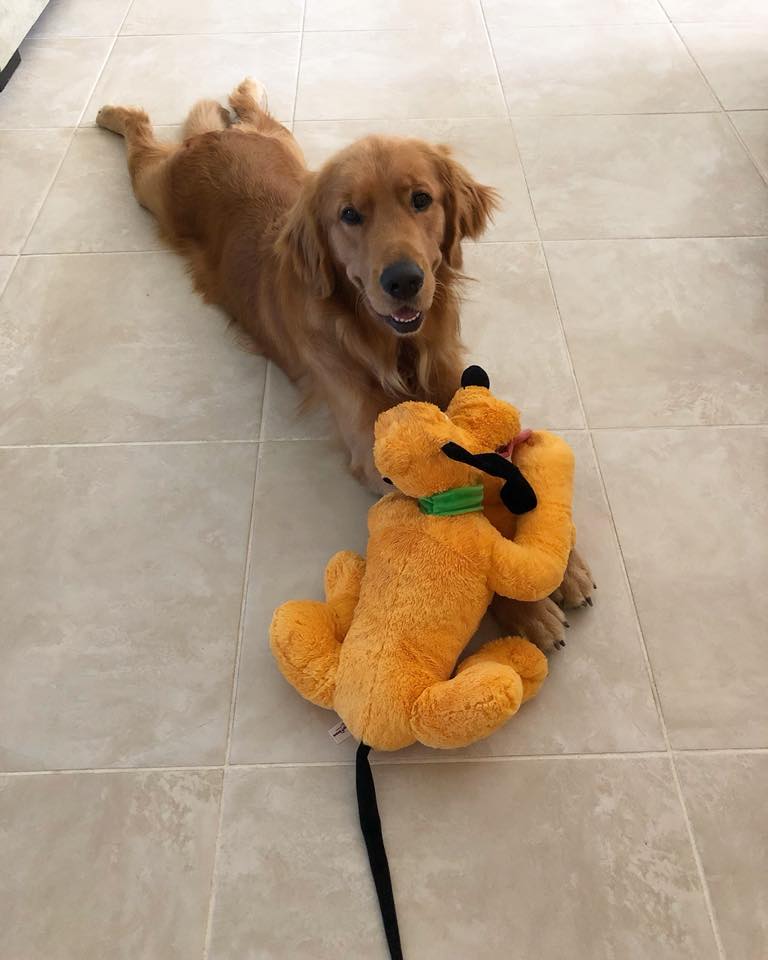 Atlas is on duty all day and night, but he gets "time off" as well, and when he does, he is rarely ever without his favorite toy – a plush stuffed Pluto the dog. He carries around the toy everywhere he goes and even sleeps with it. Every time he sees his toy, he gets very excited. Julian loves Atlas, so he decided to do something unusual but nice for his dear friend – let Atlas meet the "real deal" Pluto. So, on a recent trip to Disney World in Orlando, Florida, Julian took Atlas along so he could meet Pluto in person. The reaction from Atlas when he sees the "real" Pluto is heart-warming and has touched the hearts of people all over the world.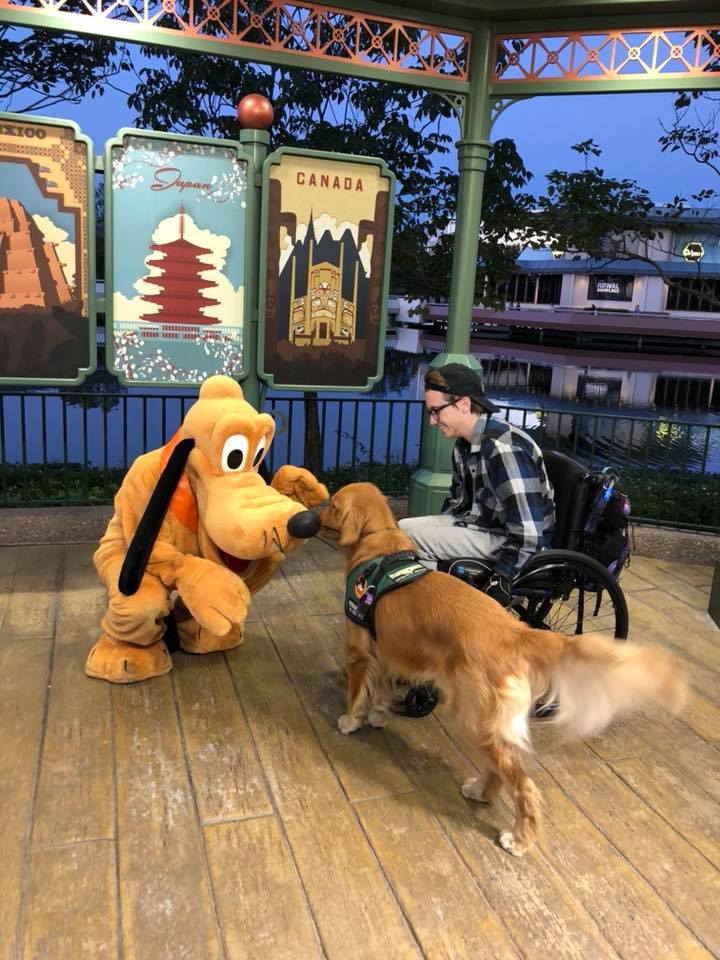 Atlas meets Pluto and spends a few seconds in greeting, all the while happily wagging his tail in joy. Then the two start playing and it's just an amazing moment to witness. You can see Julian in his wheelchair during the interaction, so happy for Atlas. Julian said, "I love to see Atlas have fun. He deserves it after working so hard. Some days he works really long hours so he needs that type of downtime. It's so important."
Did you think that video was cute? Share it with your friends to brighten their day!